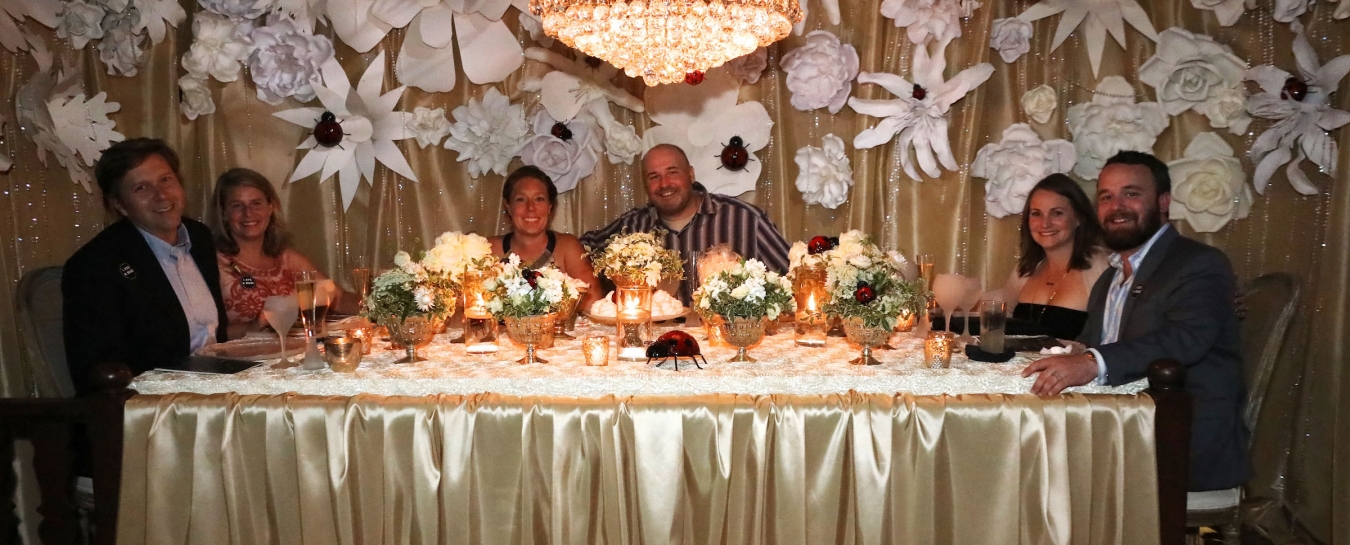 19th Annual Mission Creek Gala
Saturday, May 5, 2018
Fleischmann Auditorium
5:30 PM Cocktails & Hors d'oeuvres
6:30 PM Dinner
Cocktail attire
Initiated in 2000, the annual Mission Creek Gala is a festive evening to celebrate the work of the Santa Barbara Museum of Natural History and generate support for its scientific and educational mission of inspiring a passion for the natural world.
The Mission Creek Gala sustains the Museum's outstanding education program which touches the lives of 20,000 school children each year through school tours, classes, storytelling, camps, the Nature Collection lending library, and outreach at the Mission Canyon campus and Sea Center.
PHENOMENAL SANTA BARBARA
Inspired by the exhibits in the new Santa Barbara Gallery, the Gala's theme of "Phenomenal Santa Barbara" celebrated the region's unparalleled, and phenomenal, biodiversity and habitats.
2018 Gala Committee
Stacey Byers, Chair • Ginny Bliss • Carolyn Chandler • Sheri Eckmann • Venesa Faciane • Caroline Grange • Gillian V. Grant • Pippa Hames-Knowlton • Kaliope Kopley • Bobbie Kinnear • Patty MacFarlane • Meridith Moore • Nanette Nevins • Susan Parker • Kimberly Peden • Pam Valeski • President & CEO Luke J. Swetland
Thank you to all of the generous sponsors, donors, underwriters, and ticket buyers. Together we are celebrating connecting people to nature in ways that benefit both!
Special thanks to the businesses listed for their commitment to the Museum and Sea Center.
Union Bank
Village Properties
Montecito Bank & Trust
Casa Dumetz Wines
duo catering
Foundation for Santa Barbara City College
Lumen Wines
Price Postel & Parma LLP
SMI Concepts
S.R. Hogue & Co.
Town & Country Event Rentals