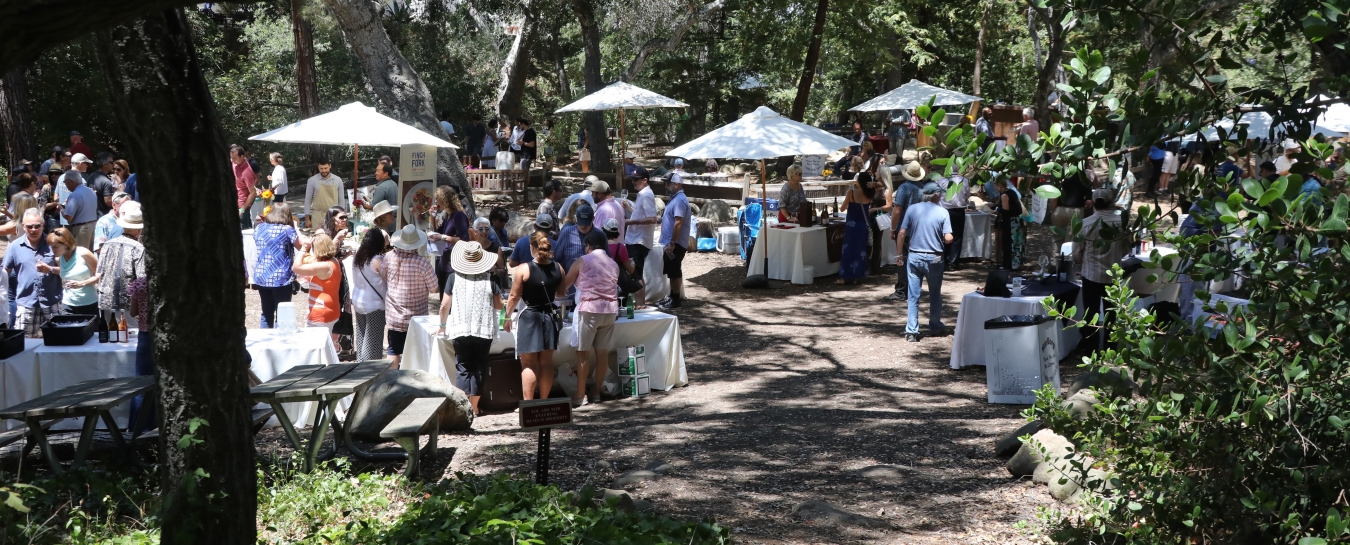 Santa Barbara Wine + Food Festival
June 30, 2018 - 2:00-5:00 PM
The Santa Barbara Wine + Food Festival™ takes place along the banks of Mission Creek at the Santa Barbara Museum of Natural History. Mingle with winemakers, bakers, and chefs outdoors, under the oak trees. Guests will enjoy the best of Central Coast Wines and try their luck in our Every Cork Wins! raffle. 
Tickets
VIP Ticket Privileges - Sold Out
Participating Wineries
Enjoy tastings from more than 50 premier Central Coast California wineries complemented with sweet and savory delectable delights.
Participating Food and Expert Vendors
The Santa Barbara Wine + Food Festival "Every Cork Wins" raffle has become a greatly anticipated and popular Festival event.

Starting at 3:00 PM in Fleischmann Auditorium, Festival guests have the chance to purchase $40 raffle tickets and are guaranteed to win a prize worth $40 or more (some prizes worth up to $500 in value). Prizes include wine, restaurant certificates, overnight hotel stays, and much more.

All raffle profits support the Museum's educational programs for all ages and help us carry out our mission of inspiring the next generation of young explorers. The Santa Barbara Museum of Natural History is our region's leading local organization for education, research, and collections of the natural world, and for the past century we have been inspiring discovery and connecting children and adults with the world around them with outstanding exhibits, programs, and comprehensive hands-on science education.

Become an advocate for the natural world and support the "Every Cork Wins" raffle while at the Santa Barbara Wine + Food Festival. We'll see you in Fleischmann Auditorium at 3:00 PM!

Thank you to our guests, wineries, food vendors, and volunteers for supporting the Museum and our mission to inspire a thirst for discovery and a passion for the natural world. One hundred percent of the net proceeds from the Wine Festival supports the Museum and Sea Center's nature and science education for adults and children.
For more information, please contact Meridith Moore at 805-682-4711 ext. 112 or mmoore@sbnature2.org.  
Press Information
Santa Barbara Wine + Food Festival Press Release - 5/25/18
Our press pass list is full. Only members of the press who pre-registered and received confirmation will be admitted to the Festival. Thank you for understanding.