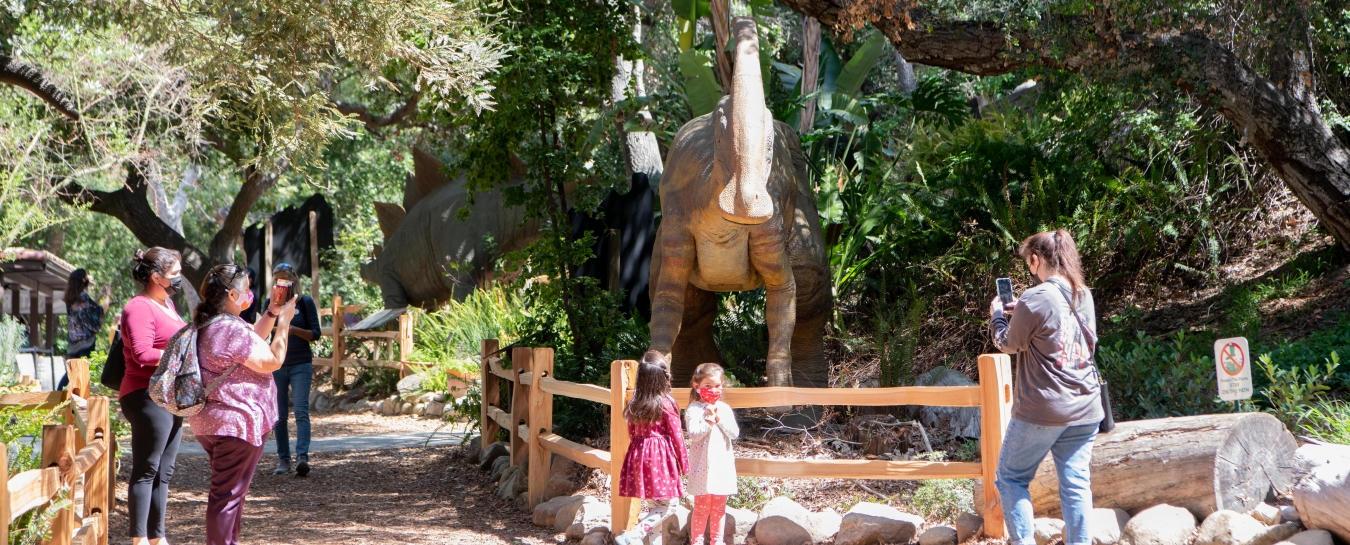 Members-Only Events
Member Appreciation Month Events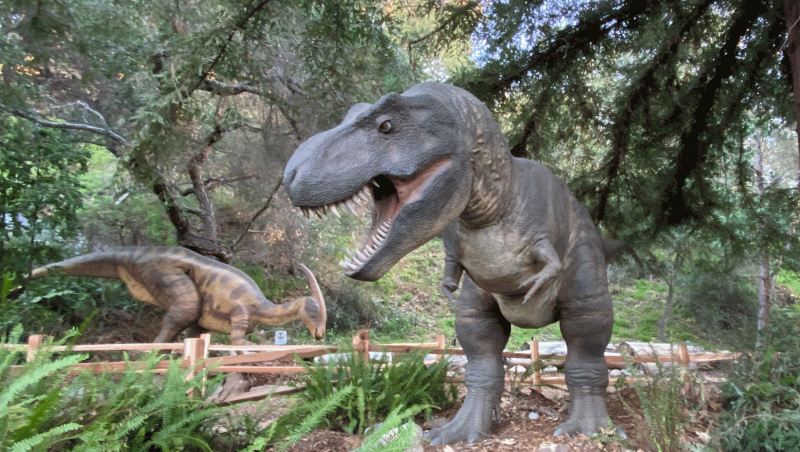 Donuts with the Dinos
Member Appreciation Breakfast
Sun., Sept. 19 | 9:00–10:00 AM | Museum

Members are invited to attend our annual Member Appreciation Breakfast. Enjoy delicious donuts generously sponsored by Spudnuts. Take in some private time in Prehistoric Forest, the Sukinanik'oy Garden, and the Backyard* before the Museum opens to the public. This light breakfast also includes coffee and juice.
This event is at capacity and no more reservations are available.
*Indoor exhibits open at 10:00 AM.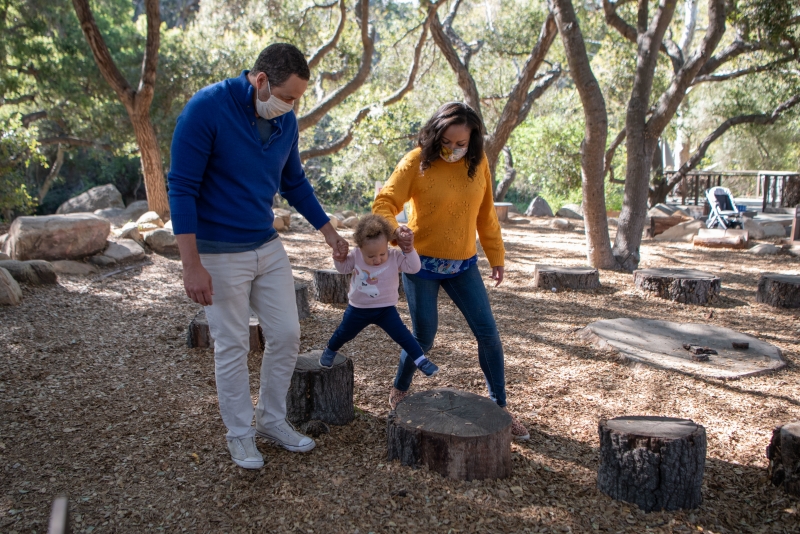 Members-only Outdoor Quiet Hour
Thursdays in September
9:00–10:00 AM | Museum
Savor the serenity of the Museum's outdoor exhibits* without the crowds. Bring a coffee and let your mind wander. Enjoy the tranquil space of the Museum Backyard, where a naturalist will engage and inspire you. Be the first to hear the dinos roar when their alarm clock goes off at 10:00 AM.
*Indoor exhibits open at 10:00 AM.
RSVP your attendance to membership@sbnature2.org.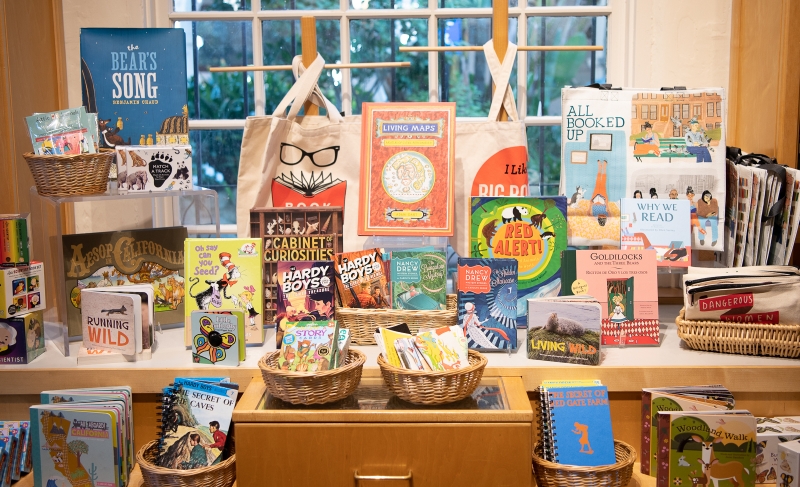 Extra Store Savings for Members
September 1–30, 2021
During the month of September, Members enjoy 25% off our etched mug collection and 15% off all Museum t-shirts (compared to normal 10% discount). Shop and save!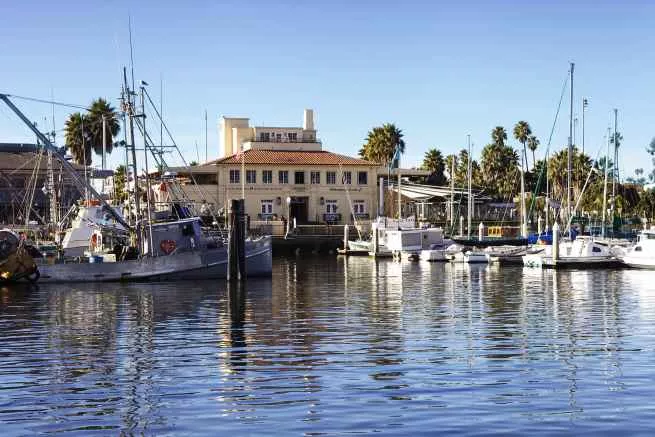 Maritime Museum Reciprocity
Month of September
Throughout September, SBMNH Members will receive reciprocal admission to the Santa Barbara Maritime Museum (SBMM). SBMM welcomes you to visit any time during their operating hours, Thursday to Tuesday, 10:00 AM–5:00 PM. See their Heritage, Craft & Evolution: Surfboard Design 1885–1959 exhibit happening now through October 30. Please present your SBMNH membership card at the entrance kiosk, and wear a face mask throughout your visit. SBMM will honor the number of SBMNH Members covered by your membership. SBMM is located on Santa Barbara Harbor at 113 Harbor Way Ste. 190 Santa Barbara, CA 93109.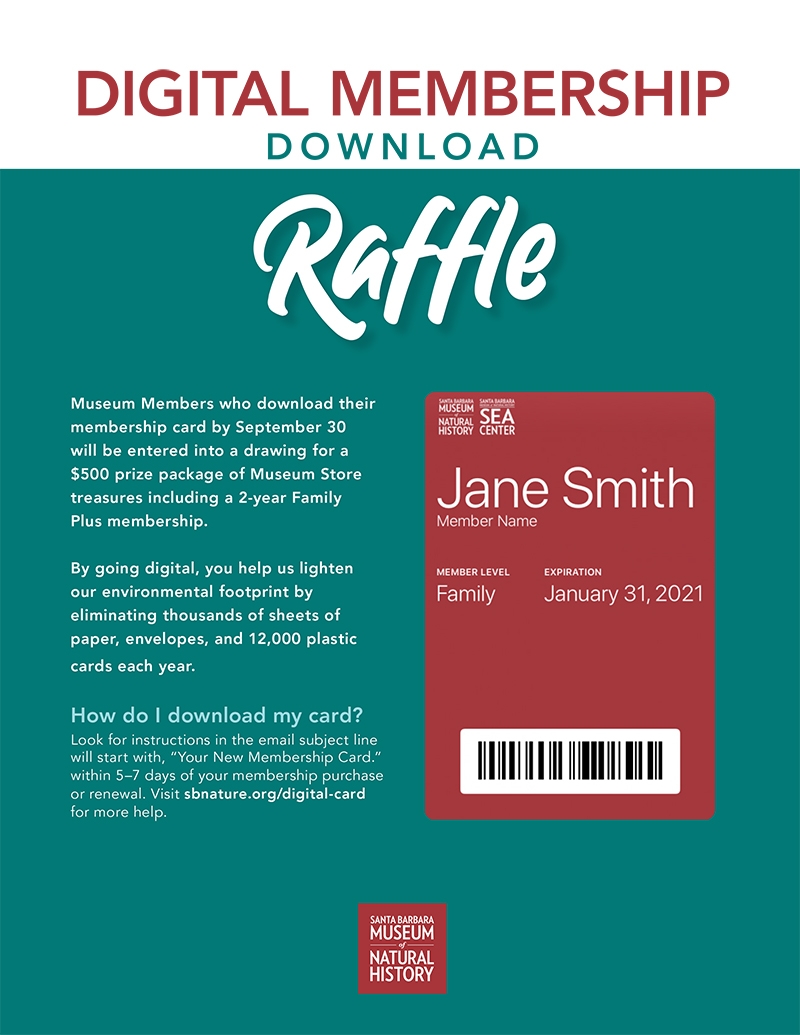 Membership Card Raffle
August 5 through September 30
Win a $500-value prize package just for downloading your membership card!
Museum Members who download their membership card by September 30 will be entered into a drawing for a basket of Museum treasures, including a 2-year Family Plus membership.
How do I download my card? Look for instructions in the email we sent you within 5–7 days of your membership purchase or renewal. The email subject line starts with, "Your New Membership Card." Visit sbnature.org/digital-card for more help.
Digital membership cards provide a more efficient and convenient way for Members to receive their cards. This environmentally-friendly approach supports the Museum's vision to connect people to nature for the betterment of both by reducing our environmental footprint.
Not yet a member?
Join today to enjoy free family-friendly events, a chance to win cool prizes and special perks as our way of saying thank you for supporting us.