2020 Vendor Application
Applications due August 15, 2020
Folk & Tribal Arts Marketplace 2020 Application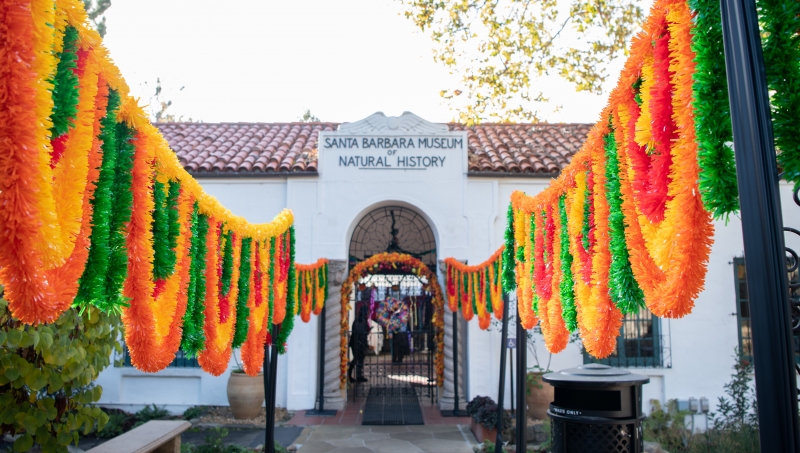 Thursday, December 3, 5:30–8:00 PM
Friday, Saturday, and Sunday, December 4, 5 & 6 from 10:00 AM–5:00 PM
Tribal Arts is an international and Native American folk art show. This is the Museum's best public fundraiser and top annual event.
We expect over 4,000 shoppers, 25 to 30 vendors, and four days of shopping extravaganza!
The following are procedures and guidelines that apply to this year's event.
Screening Process
A jury will determine vendor eligibility based upon merchandise, quality, country of origin, price, and display quality.
Please attach no fewer than five photos of your booth set-up and merchandise. Photographs you provide can either strengthen or weaken your application.
Vendors will be contacted via email with the jury results by August 29, 2020. Upon acceptance, you will receive directions, guidelines, a contract, and space location.
Vendor Provides
Merchandise
Tablecloths (must reach the floor)
Equipment, props, and materials needed for display
Lighting and extension cords. Please note: electrical hook-up is not guaranteed. Lighting should be planned in advance.
For our VIP night, a donation of 10 to 15 small gifts ($5 at retail) are for our VIP guests to encourage guests to shop at all vendors
Please bring appropriate display materials and furniture. Taping, tacking, or nailing on to Museum walls is strictly prohibited.
Museum Provides
Six- and eight-foot tables
Receipt/sales books
Name tags
Dinner on Thursday, December 3, 2020
Each vendor space ranges in size depending on location. Some booths are in and around Museum exhibits varying in square footage.
Vendor Booth Set-up Schedule
Vendors located in Fleischmann Auditorium may set up Tuesday, December 1 through Thursday, December 3, between the hours of 9:00 AM-5:00 PM.
Vendors located outdoors and inside Museum exhibit galleries may set up on Thursday, December 3, beginning at 8:00 AM.
Booths must be staffed at all times during show hours.
Breakdown will occur on Sunday, December 6, from 5:15 to 10:00 PM.
Set-up or breakdown is not allowed during show hours.

VIP Preview Sale Thursday, December 3, 2020
Please note that there will be an exclusive VIP shopping event on Thursday, December 3, 2020 from 5:30 to 8:00 PM.
All booths must be set up by this time.
Commission and Fees
Booth rental fee is $300. All participants are responsible for paying booth fees by check, in full and on time (fee due per acceptance with contract). In the event of cancellation, only 50% of the booth fee will be refunded. The Museum receives 25% of total sales. All sales are processed through Museum cash registers that will be located throughout the Museum halls. The Museum pays all sales tax, credit card processing fees, rentals, and advertising.
Guidelines
Merchandise for sale in a booth must be consistent with the descriptions submitted in the application. Plan to bring enough merchandise for 3 1/2 days of active sales.
All merchandise must be priced and be consistent with the prices indicated in the application. Prices cannot be raised at the event, and "sale" items and bartering are prohibited.
Unapproved shared booth space is prohibited.
Vendors must park in the designated vendor areas.
Please note that the Museum reserves the right to remove any vendor or merchandise before or during the event in cases where the vendor:
exchanges money with customer and not through a common Museum register.
is not present at booth.
is guilty of improper conduct.
is in violation of contract.
is in violation of the Specimen and Artifact Guidelines.
sublets part of their booth space to a third party or additional business.
does not park in the appropriate location.
If any participant does not comply with the Marketplace guidelines, a letter identifying the breach of rules will be delivered to the participant's booth. The participant will have the opportunity to comply with the rules or they will relinquish their privilege to participate.
Specimen and Artifact Guidelines
ITEMS OR MERCHANDISE THAT CANNOT BE SOLD AT THE EVENT:
Objects or merchandise manufactured from or incorporating parts of animal or plant species that are protected by state, federal, or international law.
Objects or merchandise manufactured from or incorporating parts of wild animals killed solely for the purpose of fabricating such objects.
Specimens including teeth, bones, feathers, skulls, etc. without interpretive material.
Whole specimens of shells, corals, crustaceans, insects, and other marine and terrestrial invertebrates, teeth, bones, feathers, skulls, etc.
Archeological specimens/artifacts.
Illegally acquired objects.
Items that have been de-accessioned from any museum's collections.
Museum curators will be checking for inappropriate merchandise throughout the event.
Please note: The Folk & Tribal Arts Marketplace is a smoke, vape, and pet-free event.
Folk & Tribal Arts Marketplace 2020 Application