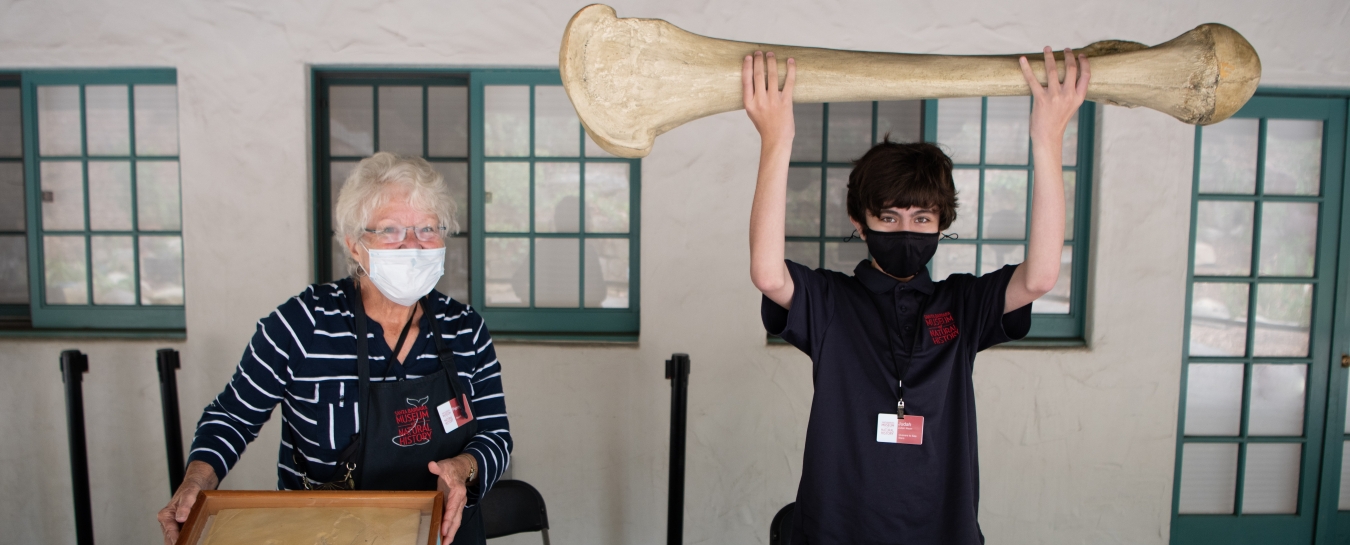 Docent Opportunities
Virtual Docent Open House
Monday, September 13, 2021 / 10:00–11:30 AM / Zoom
We're hosting an online open house for people of all ages and backgrounds with a passion for science! Turn your curiosity about the natural world into a productive use of your free time by joining the Museum's corps of volunteer educators. Help us share science literacy and empower the next generation of Earth's stewards by facilitating school programs, leading tours, and interpreting interactive exhibits. Select educators can even volunteer from home and reach students all over the world by leading our dynamic virtual field trips. Bilingual English/Spanish is a bonus!

Becoming a docent requires no prior experience. We offer in-depth training and all of the support and flexibility you need to succeed, and there is no cost to participate.
Register for Open House >>

For more information contact School and Teacher Services Manager Charlotte Zeamer at 805-682-4711 ext. 168 or czeamer@sbnature2.org.