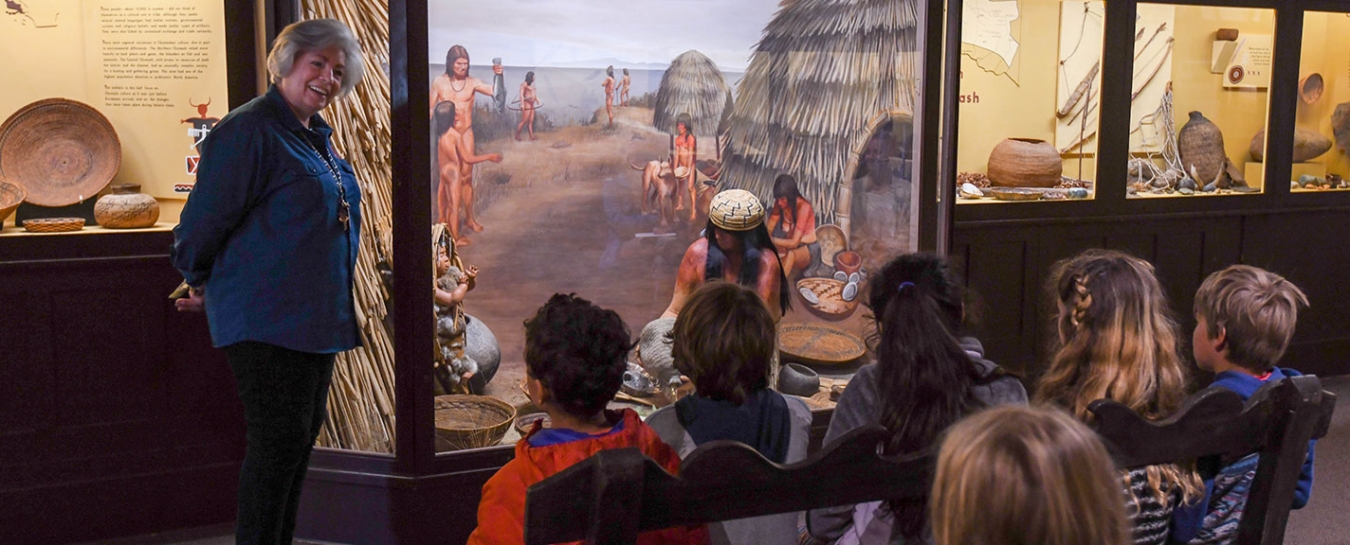 Docent Opportunities
Docent Recruitment 2020
Are you interested in volunteering (either from home or in person) to work with Museum guests and school groups? We're recruiting new docents who we can train to lead virtual field trips (via Zoom) for grades K-12 or in-person interpretation for our outdoor exhibits.
New docents will enjoy 3-6 months of training on a variety of natural history topics. Training takes place online and on-campus on Monday mornings and one other weekday morning for a total of four hours.
Once trained, docents typically volunteer 3-4 hours per week during the school year (September to June), either in the afternoon for on-campus interpretation to the public or mornings for virtual field trips. Schedules can be flexible around vacations or other commitments. 
Docents should be comfortable using and learning about computer applications such as Zoom and PowerPoint. Prior knowledge is a plus, but not required. All programs require interest and willingness to interact with visitors of all ages and backgrounds.
If you are interested, please complete this interest form to be invited to our virtual Docent Open House scheduled for 10:00 AM on September 14, 2020.
For more information, contact Charlotte Zeamer, Manager of Student and Teacher Services at 805-682-4711 ext. 168 or czeamer@sbnature2.org.