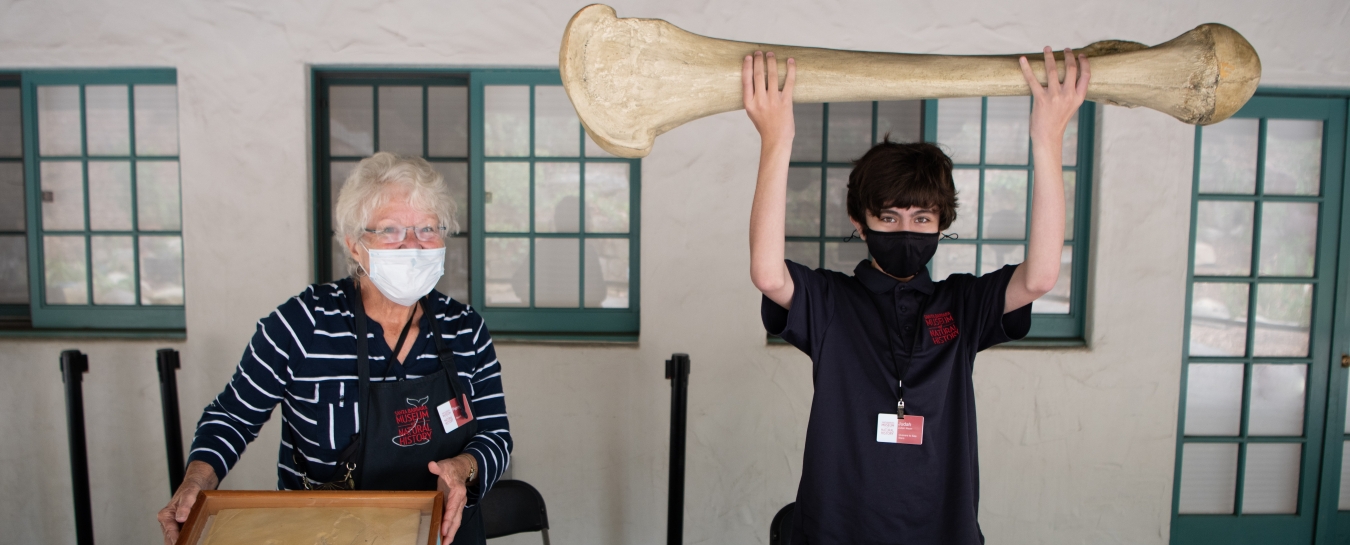 Museum Educator Opportunities
Museum Educator Open House
August 29, 2022 / 10:00–11:30 AM
Are you passionate about natural science and hoping to make a positive impact on the future? Do you want to open doors to science and nature for the next generation? The Museum needs you! Enjoy coffee, pastries, and a new sense of community at an open house to learn about Museum educators: the dedicated volunteers who share our halls with visiting school children.
No previous experience required; we will give you all the training you need to succeed. It's an amazing way to become an expert in local natural history. Educators commit to two mornings a week for the first year, with half that time spent training. Come find out what it's like to make this commitment and share a positive sense of purpose with our volunteer corps.
Please note: All Museum educators must be fully vaccinated.
For more information, contact School & Teacher Services Manager Charlotte Zeamer, Ph.D., at czeamer@sbnature2.org or 805-682-4711 ext. 168.