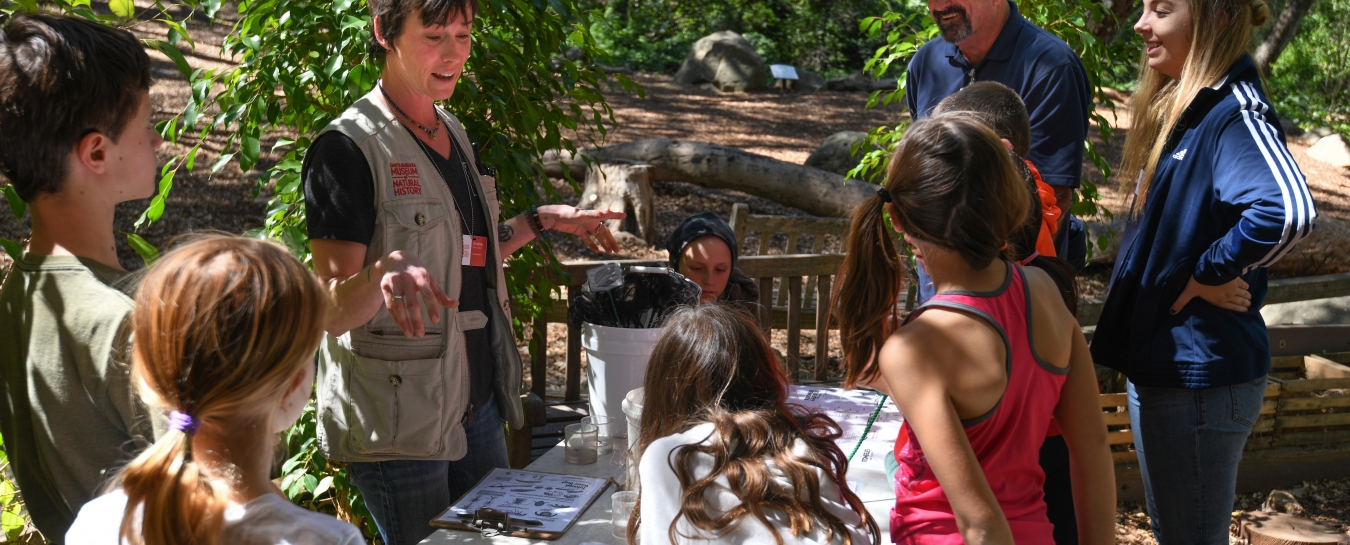 Youth & Families
Young people are an important part of the Museum and Sea Center volunteer corps. Youth ages 10+ may volunteer with their parents/guardians at various activities, and we have several teen programs for ages 13+. Explore the choices below for more information.
Butterfly Pavilion Interpreter
Share the wonder of Butterflies Alive! this summer. Mandatory training session in May; interest in working with the public is essential. At least one weekly 3-hour shift required during four-month exhibit.
Applications closed for the 2022 season.
Sea Center
Share your passion for the conservation and stewardship of Santa Barbara's coastal waters and watersheds at our campus on Stearns Wharf. We provide the training—you bring a love of working with people and the ocean. More Information
Teen Programs
Teens ages 13-17 have volunteer opportunities at the Museum and Sea Center! From long-term programs to summer-only projects, there is something for everyone with a passion for science and nature. Community service credit available. More Information