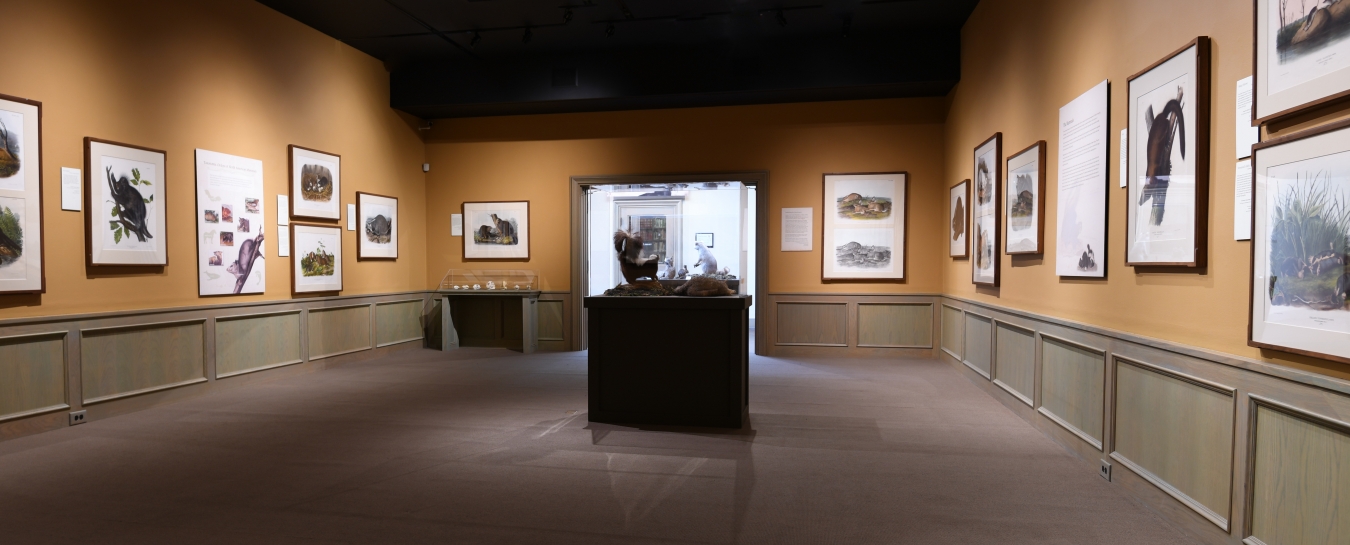 Antique Prints
John and Peggy Maximus Gallery
The Museum's collection of more than 3,500 engravings and lithographs represent a sampling of European and American natural history illustrations from the 17th to 19th centuries. Originally intended for scientific identification, as printing methods improved and more artists were involved, these prints became sought after for their intrinsic beauty, a blend of art and science.
Many were made during an era in which the world's flora and fauna were being described for the first time. As European voyages of exploration discovered lands beyond the boundaries of the known world, naturalists and artists collected and recorded their findings—bringing brought back vast collections of plants and animals new to science. Once home, the artist's drawings were engraved onto copper plates or printed on lithographic stones and published in multiples for an audience eager to learn about the riches of the New World.
A Medicine to the Mind
Enjoy a virtual tour of the exhibit "A Medicine to the Mind" coming soon to the gallery.
Staff
Curator Linda Miller: lmiller@sbnature2.org / 805-682-4711 ext. 133

Exhibit Designer Marian McKenzie: mmckenzie@sbnature2.org / 805-682-4711 ext. 132