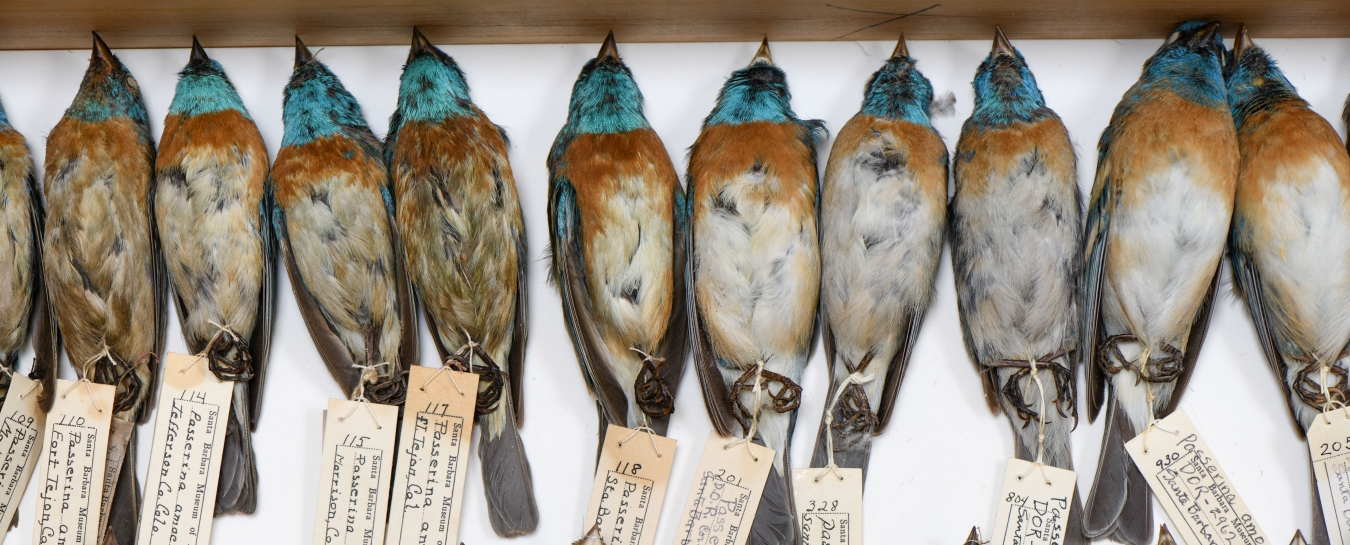 Vertebrate Zoology
Curious about that bird you heard on your morning walk?
Concerned about a rumor you heard about local wildlife preying on your pets?
The Department of Vertebrate Zoology is your local resource for helping you learn about and enjoy the environment around us.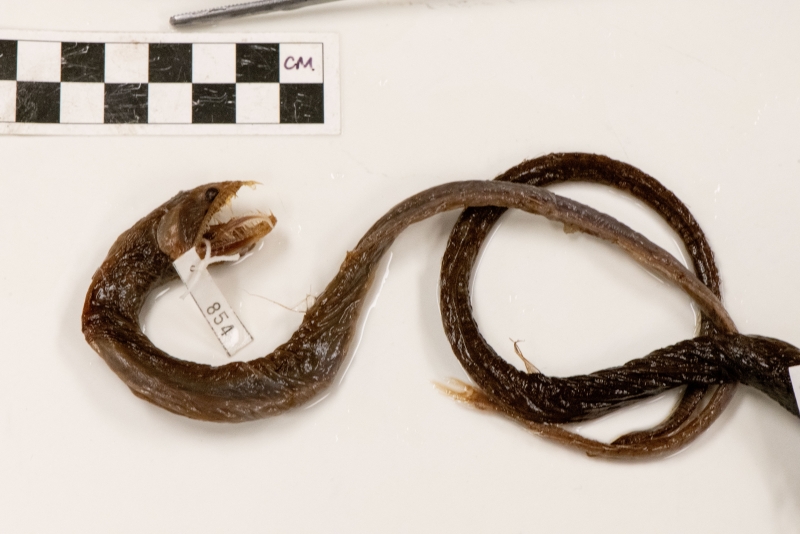 We continue to build and conserve our collections which contain over 44,000 specimens of fish, amphibians, reptiles, birds and eggs, and mammals from the prehistoric to the modern. As a public resource, we value our role in answering public queries and helping scientists, students, and the private sector utilize our collections for research. Our specimens and collection data are available to researchers through our online database, through collection loans, and of course in person.
Our work is carried out not only by our curators but by our curatorial assistants, volunteers, and a colony of helpful dermestid beetles. In the video above, you can watch as they clean a delicate Island Fox skull. Our Island Fox specimens are among many specimens we curate for Channel Islands National Park, facilitating research into unique island ecosystems. Read more about the Island Fox research specifically on the Friends of the Island Fox blog. 
Cabinet Upgrade Project
In 2018/2019, we moved tens of thousands of specimens out of our old wooden storage cabinets into modern metal ones. In the video below, Curator of Vertebrate Zoology Krista Fahy, Ph.D., explains why this major undertaking was needed to preserve the record of our region's natural history, and inform conservation measures to protect our environment in the future.