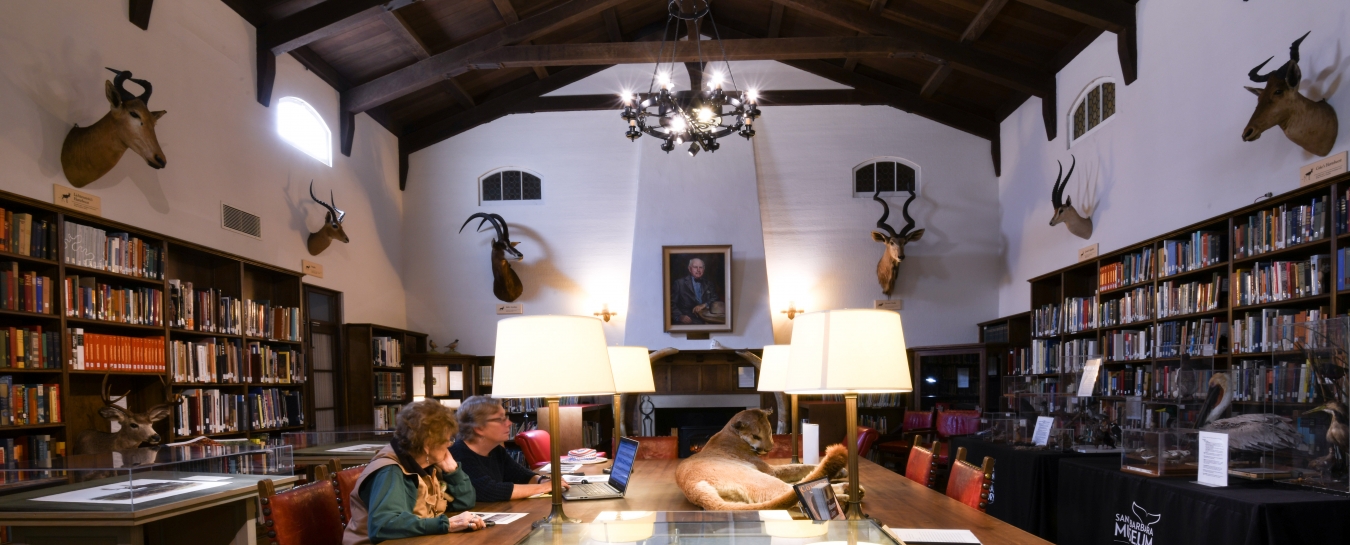 Library & Archives
The Museum Library is closed for significant infrastructure improvements and repairs, reopening to the public in early 2024.
Our historic tile roof will be meticulously repaired. New energy-efficient HVAC systems will provide humidity control to protect our archive collections, and the historic reading room will get air conditioning and improved heating. Thousands of books, periodicals, and archived documents will be carefully shifted as we protect them from construction and install new shelving in our behind-the-scenes stacks. We greatly appreciate your patience as we take the time to do this right. 
For reference assistance, please contact Librarian Terri Sheridan at tsheridan@sbnature2.org or 805-682-4711 ext. 134. As many of our collections will be stored during this time, please be aware that our capacity to serve will be constrained.
About the Library & Archives
Devoted to study in natural history, zoology, the environment, and California Indian culture, the Library—built in 1929—retains the classic charm of an early-twentieth-century reading room.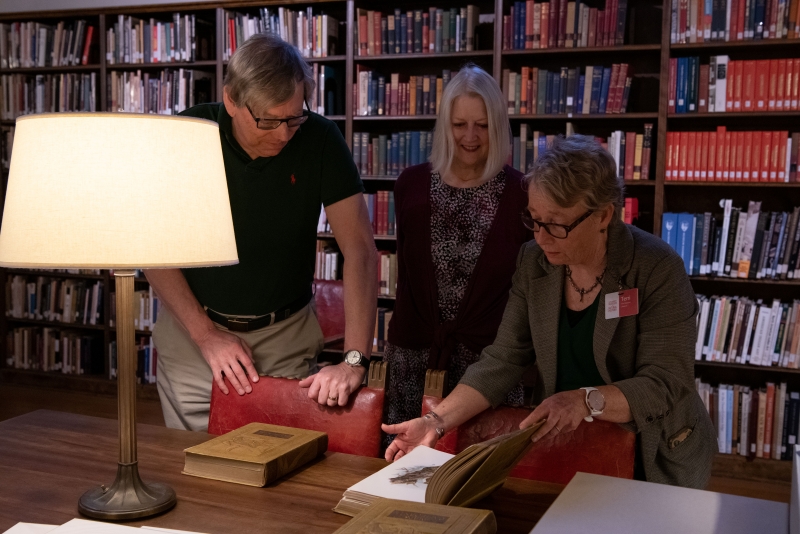 Collections
The Museum Library houses research materials appropriate for students, amateur naturalists, and serious scientists. A special children's collection is perfect for reading nature stories out loud or completing school projects.
Rare books in the Museum's Library feature titles in natural history, zoology, western and Pacific exploration, and Native American culture dating to the 16th century.
Archive collections highlight Santa Barbara's environmental history, local biological and cultural history, rock art, California Condor preservation, Museum history, 1969 Santa Barbara Oil Spill, and more.
Contacts
Reference: 805-682-4711 ext. 135
www.centralcoastmuseums.org
Terri Sheridan, Museum Librarian and Archive Collection Specialist
tsheridan@sbnature2.org
805-682-4711 ext. 134