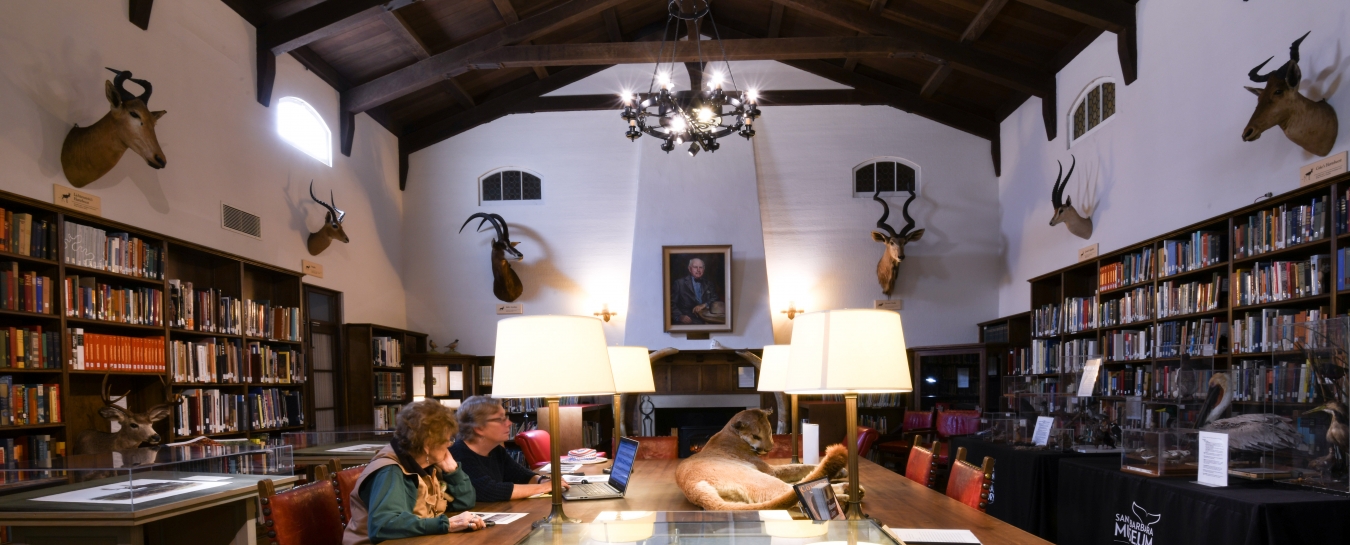 Library & Archives
Devoted to study in natural history, zoology, the environment, and California Indian culture the Library, built in 1929, retains the classic charm of an early twentieth century reading room.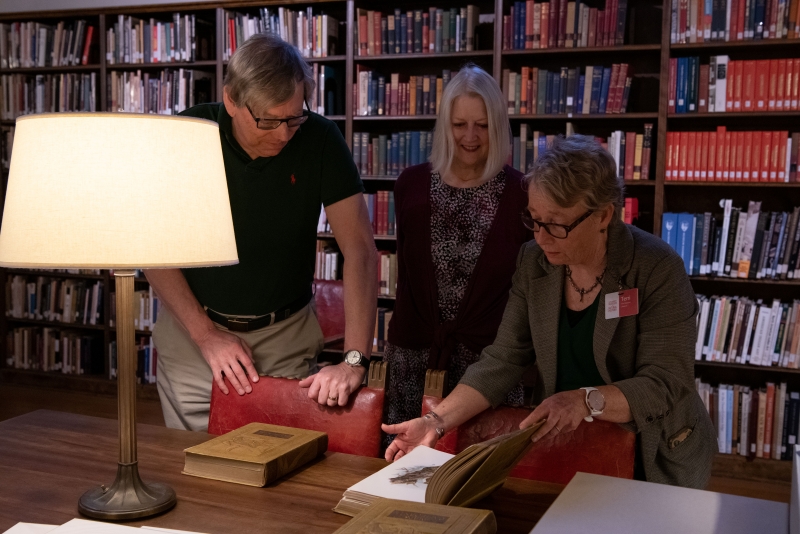 Collections
The Museum Library houses research materials appropriate for students, amateur naturalists, and serious scientists. A special children's collection is perfect for reading nature stories out loud or completing school projects.
Rare books in the Museum's Library feature titles in natural history, zoology, western and Pacific exploration, and Native American culture dating to the 16th century.
Archive collections highlight Santa Barbara's environmental history, local biological and cultural history, rock art, California Condor preservation, Museum history, 1969 Santa Barbara Oil Spill, and more.
Contacts
Reference: 805-682-4711 ext. 135
www.centralcoastmuseums.org
Terri Sheridan, Museum Librarian and Archive Collection Specialist
tsheridan@sbnature2.org
805-682-4711 ext. 134