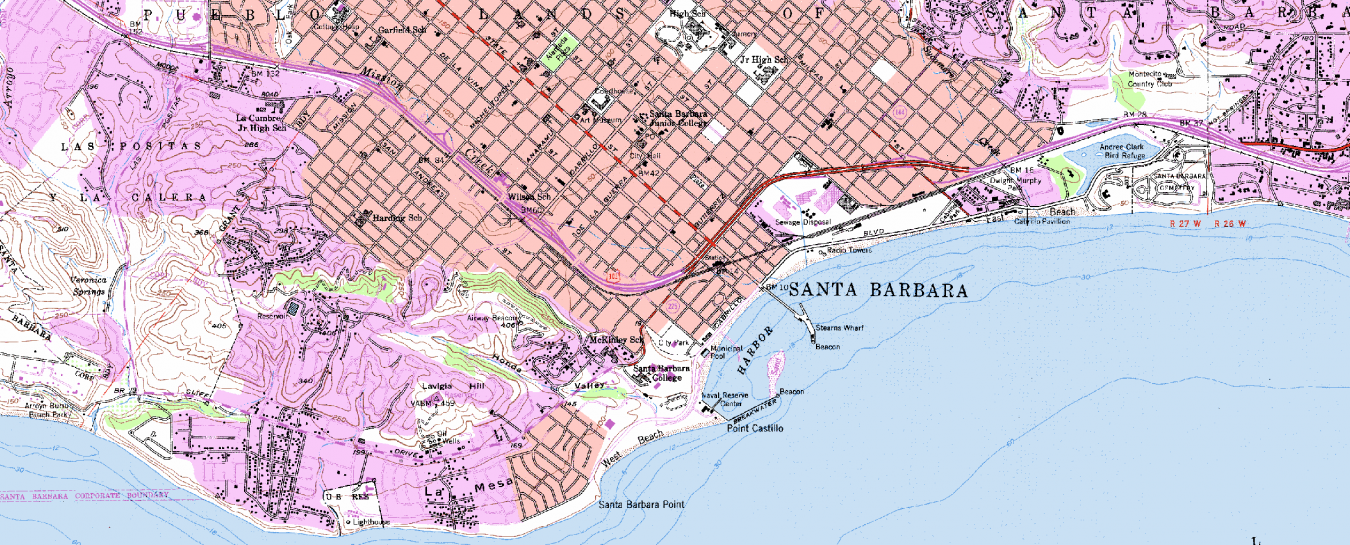 Central Coast Info Center
Serving San Luis Obispo and Santa Barbara Counties
About Us
The CCoIC is the repository for archaeological, cultural, and historical resource data for Santa Barbara and San Luis Obispo Counties. The CCoIC provides cultural resource information, on a fee for service basis, to local governments, state, and federal agencies, Native American tribes, and individuals with responsibilities to protect and/or evaluate cultural resources under the National Environmental Policy Act, the National Historic Preservation Act, and the California Environmental Quality Act. Access is also provided to academic researchers and tribal representatives free of charge. Some records held in the CCoIC are non-confidential, but other records are accessible only to qualified individuals because their wide disclosure could risk harm, theft, or destruction of cultural resources.
The CCoIC's two-county inventory includes records of over 10,000 archaeological sites, several thousand built-environment historical resources, and over 12,000 cultural resource reports documenting past studies and evaluations. Hundreds of reports and dozens of new site recordings are contributed to the inventory each year by the CCoIC's users.
The CCoIC is one of nine Information Centers (ICs) run by the California Historical Resources Information System (CHRIS), which maintains a wide range of documents and materials relating to historical resources. The CHRIS is made up of the California Office of Historic Preservation (OHP), the nine Information Centers, and the State Historical Resources Commission (SHRC). For more information about the CHRIS, visit the CHRIS Website. For more information about the CHRIS, visit the CHRIS Website. For other Information Center locations, click here.
To schedule an in-person records search appointment, please email ccic@sbnature2.org, or call 805-682-4711 ext. 181. In-person searches are typically scheduled during normal business hours, Monday through Friday.
Student Internships
The CCoIC provides undergraduate internship opportunities for several students each academic term. These internships are a significant opportunity for archaeology and public history students seeking careers in the cultural resource management and land-use planning fields. The UCSB course listing is ANTH 178 – Internship in Archaeological Record Keeping and Collections, and can be taken for up to 4 units of credit toward the major (add code required). Internships are also available for students of other local universities. Please contact CCoIC Coordinator Brian Barbier, M.A., at bbarbier@sbnature2.org for more information.