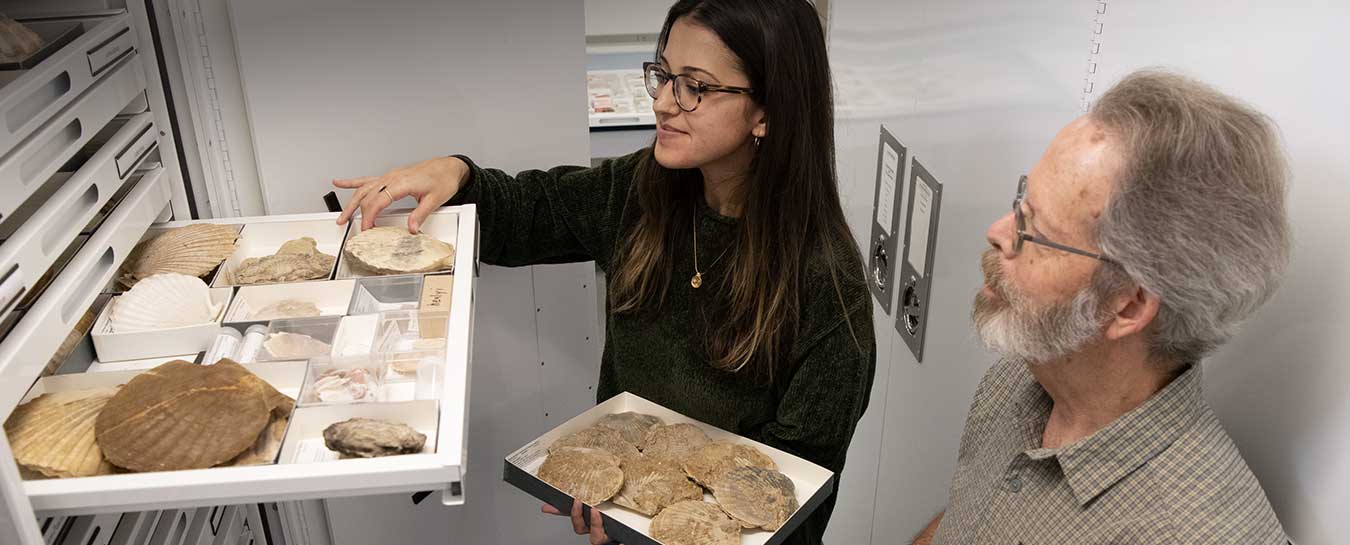 Are these fossils?
I found shells in a rock face on Vandenberg Air Force Base. Are these considered fossils? Thank you

Jacob - February 23, 2020
Curator Response
Hi Jacob,
Yes, these look like they are embedded in rock, and are probably fossils. Because this part of California was underwater for millions of years, we have a lot of marine fossils. If you visit our campus and keep your eyes open, you will see many other specimens outdoors, where shells are embedded in boulders and whale bones are preserved in rock.
Since you were on the base (where access is restricted), you are probably acquainted with the fact that it's forbidden to collect fossils there. A photo like the one you took is a good way to record what you saw, while leaving the scene undisturbed for paleontologists to learn from. Paleontologists Robert Gray, Ph.D., and Eiko Kitao, M.S., at Santa Barbara City College have acquired permits to collect at Vandenberg, and they have found really interesting—but more recent—fossils. Back in October, they gave a free lecture in our Science Pub series about the giant sloths, camels, bison, horses, and other animals from the Late Pleistocene they have discovered at Vandenberg.
You will find many boulders with shells embedded in them if you hike the creeks of our region. The SBCC campus itself sits on top of marine terrace deposits and the Santa Barbara Formation, which contain small marine invertebrates.
Stay curious,
Dibblee Curator of Earth Science Jonathan Hoffman, Ph.D.
Jacob response:
Thank you!