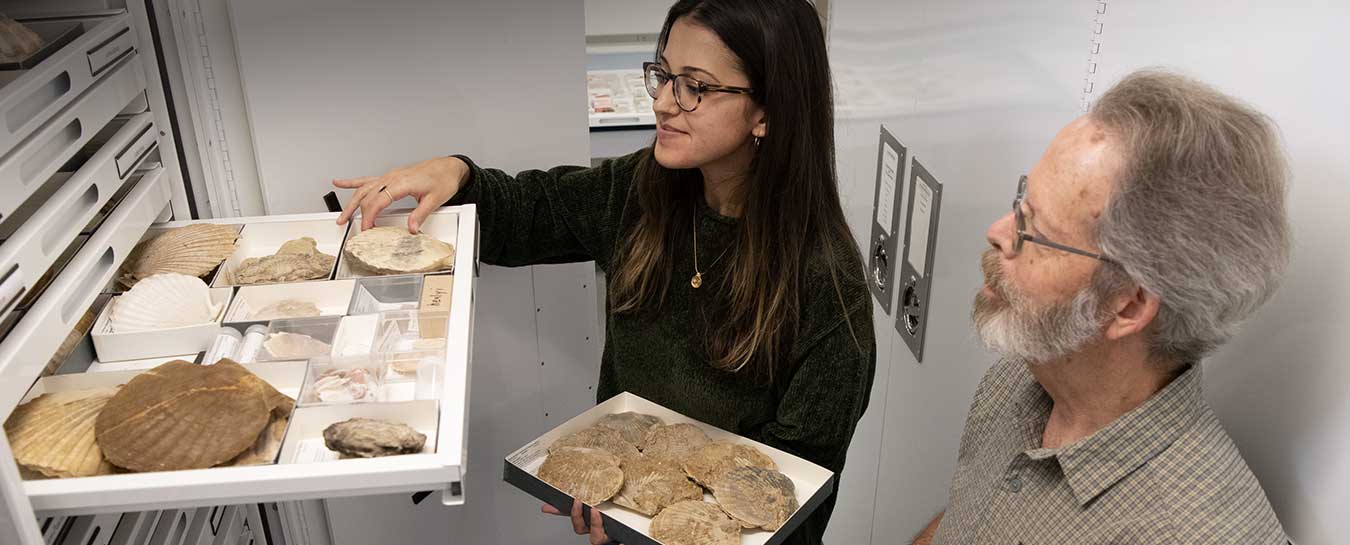 Shell fossil in Ojai valley
Hi! I'm wondering if you can tell me about the age and possible origin of this fossil which we found when digging in our yard in the Ojai valley. It cracked open along the fossil line when it was hit with a shovel. Thank you!!

Rose, Ojai, CA - November 28, 2020
Curator Response
Hi Rose,
Thank you for sending us this cool fossil from your yard!
It's always difficult to do rocks and fossils at a distance. Having more photos (with an object included for scale) and showing different views can help. But based on these photos, our best guess for the shell with the strong visible ridges is Dallocardia quadragenaria, aka the Spiny Pricklycockle. In California, it is known back to the Miocene Epoch (which spanned about 23 to 5.33 million years ago). This species still exists! The current distribution is from Monterey to the outer coast of Baja California.
The other shell is too smooth to tell for sure. It may be one of the many Venus clams (clams in the family Veneridae).
It's hard to say for sure, but we would guess that nodule of rock is from the Pico Formation. Dallocardia has been reported from Pliocene (about 5.33 to 2.58 million years ago) outcrops of the Pico Formation to the south. As usual for our area, these are rocks that formed underwater, were buried, and later uplifted. So these shells could be a few million years old, pretty cool. We apologize for taking so long to answer your question, and hope it didn't feel like a million years to you.
Stay curious,
Curator Emeritus of Malacology Paul Valentich-Scott and Dibblee Curator of Earth Science Jonathan Hoffman, Ph.D.