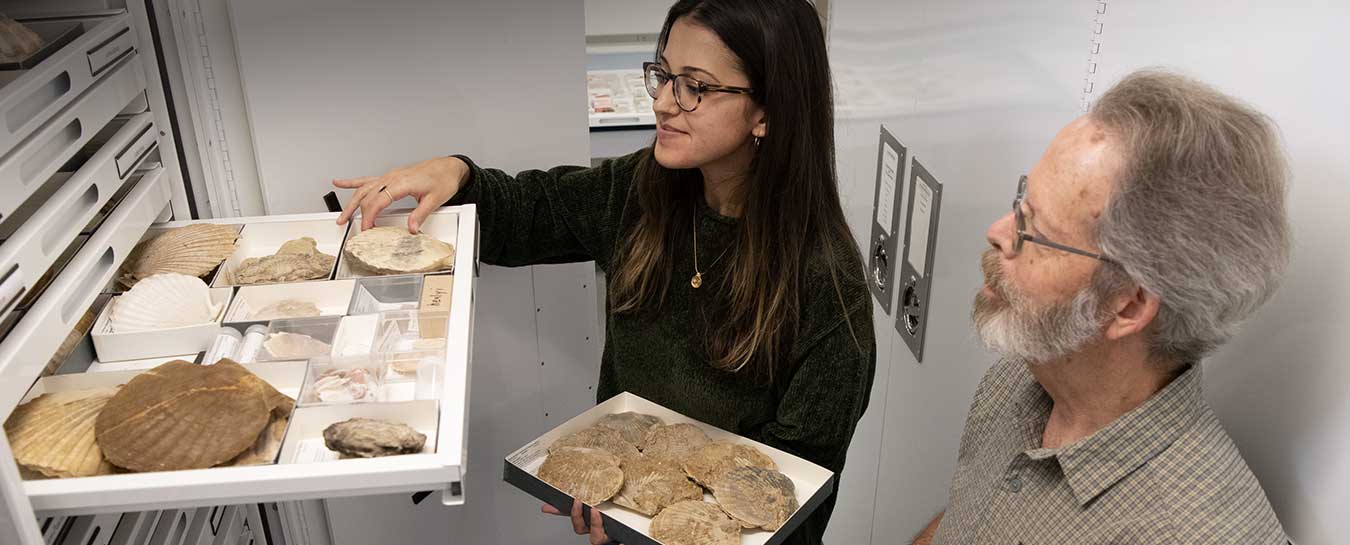 Scaphopod question
Hello Dr. Chaney and Dr. Geiger,
I recently procured two scaphopod shells from the nature exchange. I plan to gift them to my brother, who inherited an extensive shell collection from a relative. Unfortunately, there was no additional information about their taxonomy or provinance. I was wondering if either of you could provide me with some information, possibly even a cursory identification of family or genus.
Many thanks,
Harrison Tasoff

Harrison - October 31, 2021
Curator Response
Hi Harrison,
This looks like Picodentalium vernedei (Hanley in G. B. Sowerby II, 1860) from Asia.
Stay curious,
Curator of Malacology Daniel L. Geiger, Ph.D., and Howard/Berry Chair of Malacology Henry W. Chaney, Ph.D.
Harrison response:
Thanks so much. What were the distinguishing characteristics?
Best,
Harrison
Curator response:
Size (pretty large for a scaphopod), wide longitudinal striations, degree of curvature, width ratio of anterior and posterior end, brownish coloration.
Harrison response:
Wow. All I noticed was the size and color. So many other attributes to consider if you know what to look for. Thanks!