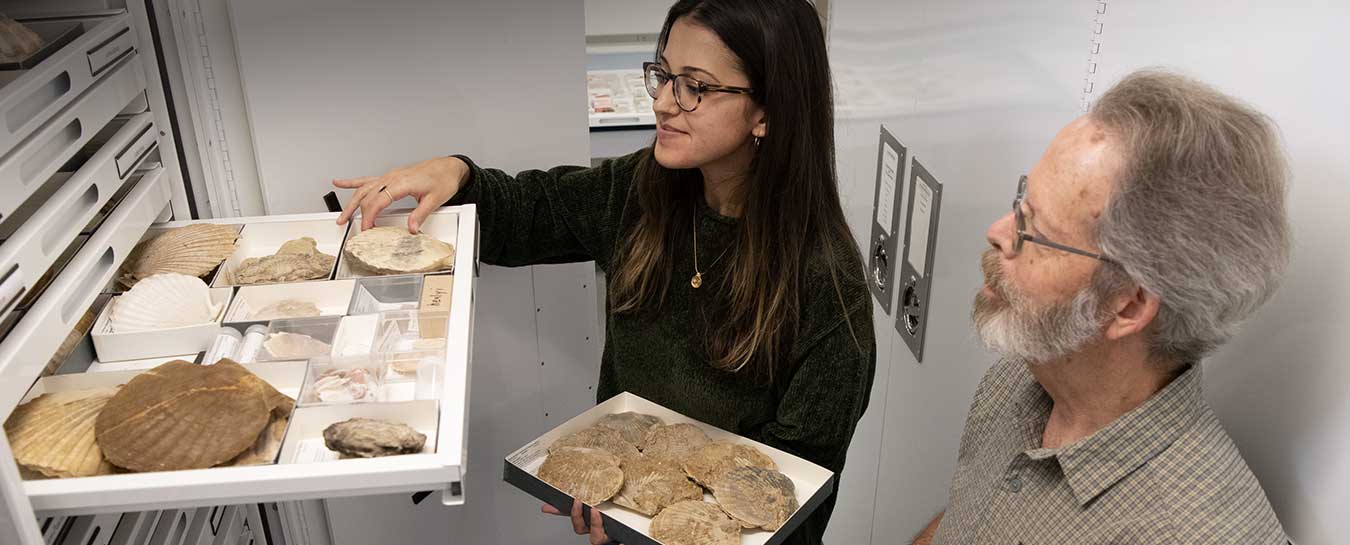 Shell ID
Hello- Would you know what type of shells these are? More importantly, I found them buried about 12 to 15 inches in a pit we dug for a fence post. I've also found many other smaller shards at various depths. This is the most complete one found. We live on Rhoads Avenue. Perhaps this area was under the ocean years ago (any guess how long ago?) Someone told me that it looks like a Scallop shell but that it didn't look like the typical species usually found off our coast. I look forward to any reply.

Phil, Goleta, CA - January 10, 2022
Curator Response
Hi Phil,
Thanks for sharing your post-hole treasure with us! What an interesting reward for your labor.
Yes, this is a scallop. There are several fossil species listed in the literature for this area. Our best guess based on the photo is something from the genus Patinopecten. The modern species is Patinopecten caurinus and this species is also known back to the Miocene Epoch. It is currently distributed from the Aleutian Islands down to Baja. They are well represented in Santa Barbara fossil beds.
As to your very reasonable suspicion that this area was underwater, you bet! This is part of why we're always trying to explain to people that our immediate region doesn't have dinosaur fossils. We have lots of cool marine fossils instead. Most of the accessible ones are from more recent times than the age of dinosaurs.
We don't know exactly where on the street you are located, but here's our read on the potential geologic source of the scallop, based on your general area.
Rhoads Avenue largely runs along the More Ranch Fault, and overlies alluvium (sedimentary deposits from running water, like creeks) and colluvium (deposits which have accumulated at the foot of slopes). These sediments should be primarily terrestrial and relatively recent. However, there are nearby exposures of marine sediments on More Mesa.
The older ones are part of the Santa Barbara Formation, made of early-to-middle Pleistocene marine sandstones, stretching back about 1.2 million years ago. The younger marine sediments on More Mesa are from late Pleistocene marine terraces, formed about 45,000 years ago. Thanks to the forces of uplift and fluctuating sea levels, these are now high and dry.
Similar marine deposits likely underlie the alluvial and colluvial deposits along Rhoades Avenue, but a posthole probably wouldn't go deep enough to reach them. Our guess would be that the scallop you found was originally deposited along with the marine sediments up on More Mesa, then weathered out and washed or fell downslope to be reburied in colluvium.
We hope you find this brief history of your neighborhood and its past inhabitant interesting!
Stay curious,
Dibblee Curator of Earth Science Jonathan Hoffman, Ph.D., and Curator Emeritus of Malacology Paul Valentich-Scott