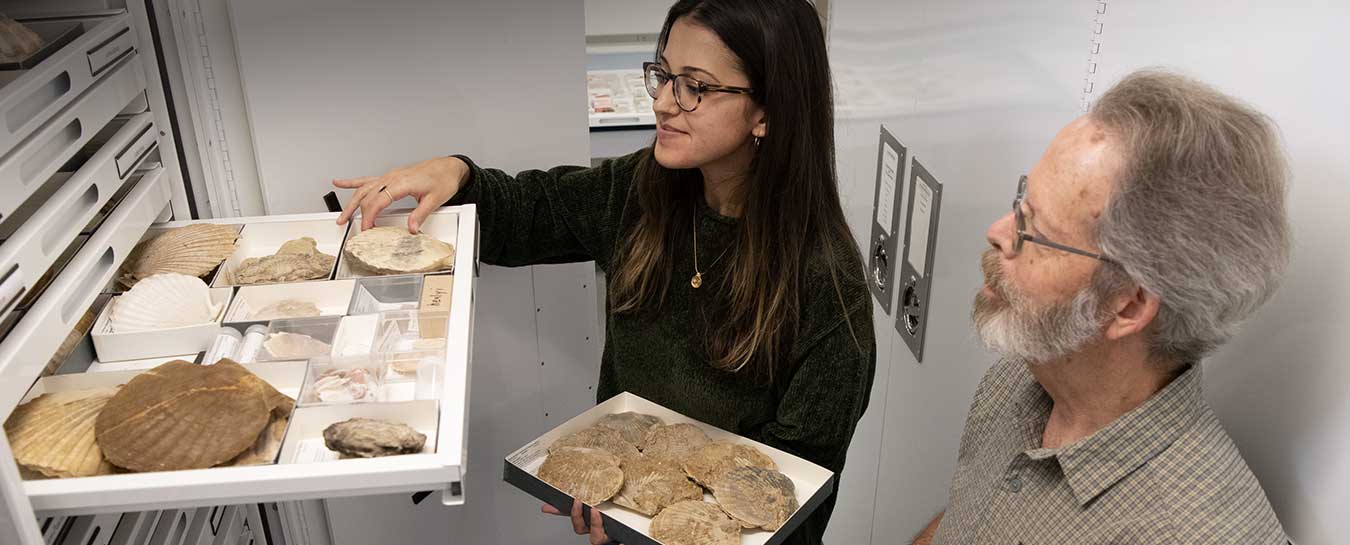 Bivalve Mollusk Identification
My children and I are looking for assistance in identifying the exact type of mollusk these shells come from and the type of environment they would live in. We are in the process of mapping what we believe to be a paleo marsh environment in our neighborhood. We are hoping to confirm these suspicions through proper identification of these shells.

The Killen Family, Carpinteria - March 15, 2022
Curator Response
Hi Killen family,
Thanks for sending us your beautiful bivalves. Paul is a bivalve expert and he was able to determine that these shells come from multiple species in the genus Chione. Most are Chione undatella (commonly known as Frilled Venus) but the one on the far right next to the bright yellow ruler might be Chione fluctifraga. These clams are common in the intertidal zone on mud or sand. They can also be common in bays and estuaries.
Dr. Johnson adds that regarding the paleoenvironmental landscape of Carpinteria, the Carpinteria Salt Marsh was indeed a much larger estuary in prehistoric times. He is aware of at least one ancient archaeological site inland of the freeway where the remains of many estuary-dwelling marine animals were found.
You might be interested in some of the information about the region's past on the Carpinteria Salt Marsh Reserve's website. Check out this section about the land use history of the marsh.
Stay curious and keep learning about your neighborhood!
Curator Emeritus of Malacology Paul Valentich-Scott and Curator of Anthropology John R. Johnson, Ph.D.