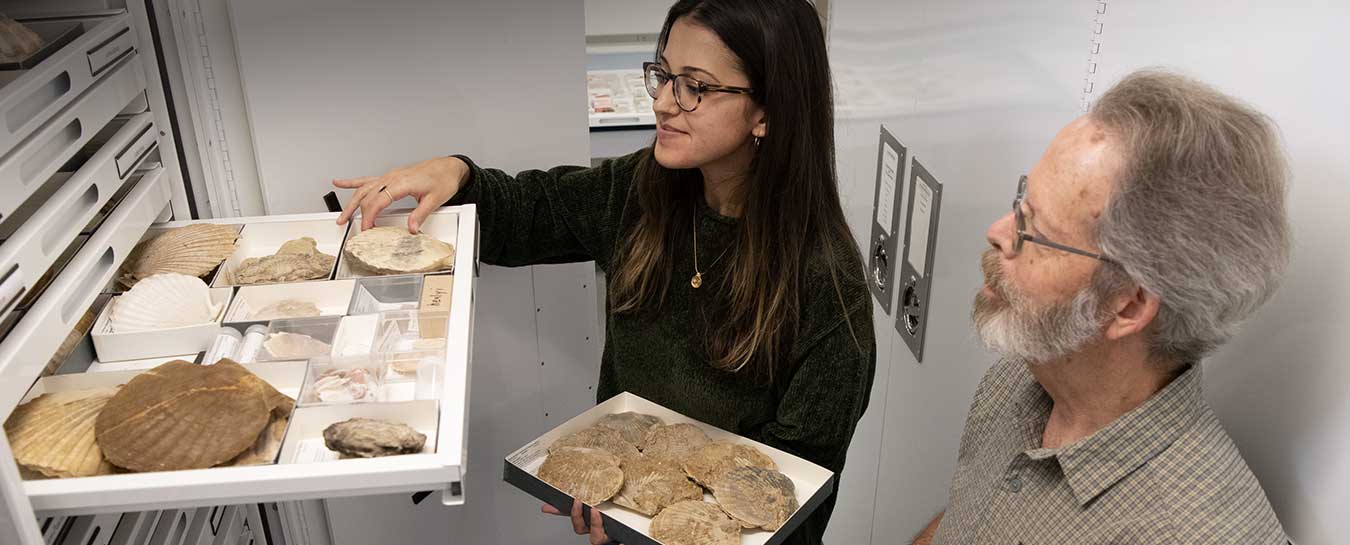 And what is THIS rock?
Hi Geologists -
Out in the Santa Ynez Valley at the corner of Happy Canyon Rd. and Baseline Rd. in the streambead I found these very large rocks. They were too big to move (small boulders?).
They are slightly pinkish and very hard.
Attached are some photos.


Robert, Santa Barbara - March 20, 2022
Curator Response
Hi Robert,
It's always better to be able to study a rock in person, but since these boulders aren't going anywhere, we'll make an educated guess based on your photos. To us, this looks like part of the Paso Robles Formation. This is made up of sediments laid down by streams coming down from the San Rafael Mountains during the Pleistocene Epoch, which lasted from about 2.5 million years ago to roughly 12,000 years ago. The San Rafaels are the mountains north and northeast of the Santa Ynez Valley. Rocks from this formation are mostly gray but can have reddish components.
Stay curious,
Geologist and Nature Education Manager Sabina Thomas, Ph.D., and Director of Education Jenna Rolle, M.S.
Robert response:
Could that hard pinkish rock be a type of dolomite?
Rob
Curator response:
That is a distinct possibility!
Dr. Thomas