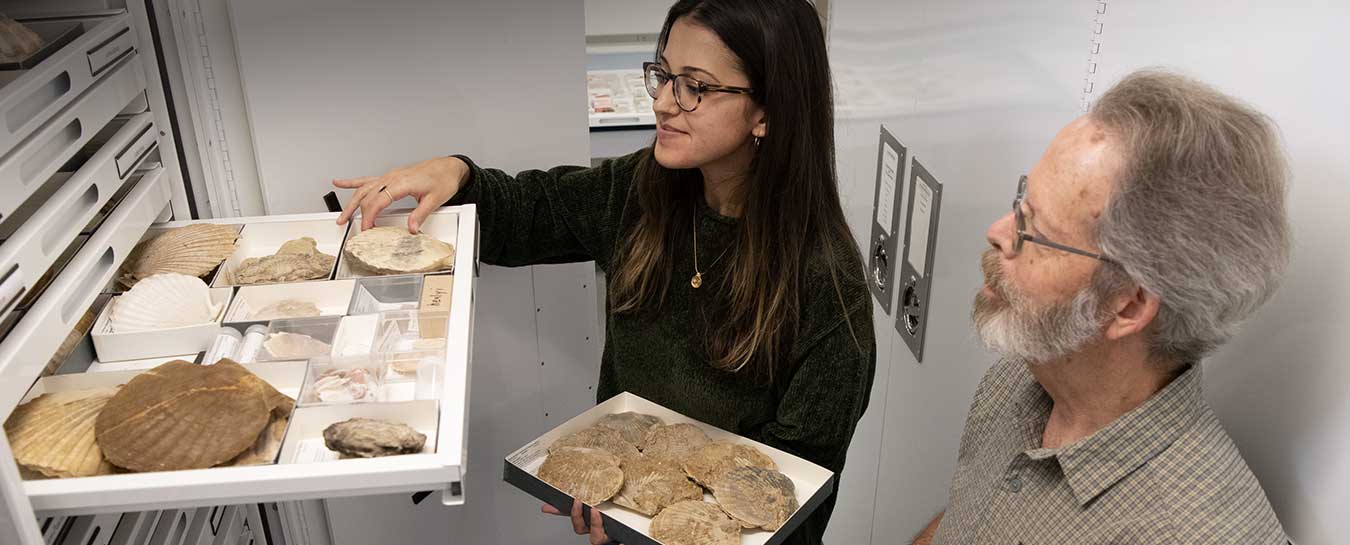 Fossil Shells?
Hi there,
I recently found 2 shells near the capitola beach. I assumed that they were the same species, but I don't know which. I also don't know how old they are, if they are fossilized, and if they are which formation they're from. I would really appreciate it if you could answer these questions.
Thanks so much,
Ani


Ani, Fremont, Ca - December 3, 2022
Curator Response
Hi Ani,
Thank you for sharing your shells. From the photos you shared, this looks like Callianax biplicata, formerly known as Olivella biplicata.
These specimens don't look particularly old, fossilized, or modified by human use. However, the species itself is culturally interesting.
This is the species of shell that was used to make the vast majority of shell beads by Native people in California, including whole-shell beads (the spire at the top was ground off to pass a string through) that were traded throughout the Western United States as far back as 9,000 years ago. The Chumash of the Northern Channel Islands were specialists in producing these, but the Ohlone and Salinan, from the area you found these, also made beads out of this shell for millennia.
Stay curious,
Curator of Malacology Daniel Geiger, Ph.D., and Associate Curator of Anthropology Brian Barbier, M.A.