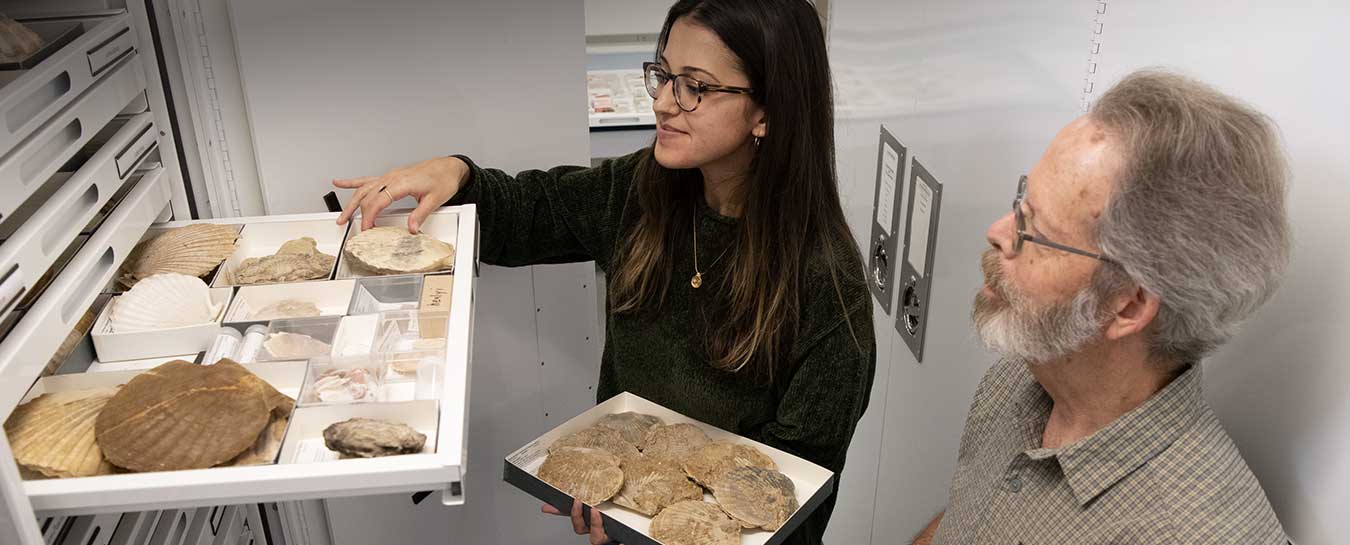 Fossil Found
Are you able to tell what type of fossil this is? I found it near Hendrys beach. I saw part of it sticking out then I broke the rock open and found some more inside.


Natalie, Santa Barbara - May 24, 2023
Curator Response
Hi Natalie,
Thanks for sending your finds to us. This is actually not a fossil, but a contemporary organism living here today! They're called boring clams, for their ability to bore into solid rock. We've said more about them in this response to a previous question, but your photos of their shells embedded in rock were so good that we wanted to make sure your question was publicly posted. These images do a great job of showing off the rough part of their shell that acts like a drill bit as they make tiny rocking motions and slowly bore their homes. Both rocks appear to be part of the Monterey Formation, preferred by the clams for the relatively soft shale.
Stay curious,
Curator Emeritus of Malacology Paul Valentich-Scott and Dibblee Curator of Earth Science Jonathan Hoffman, Ph.D.