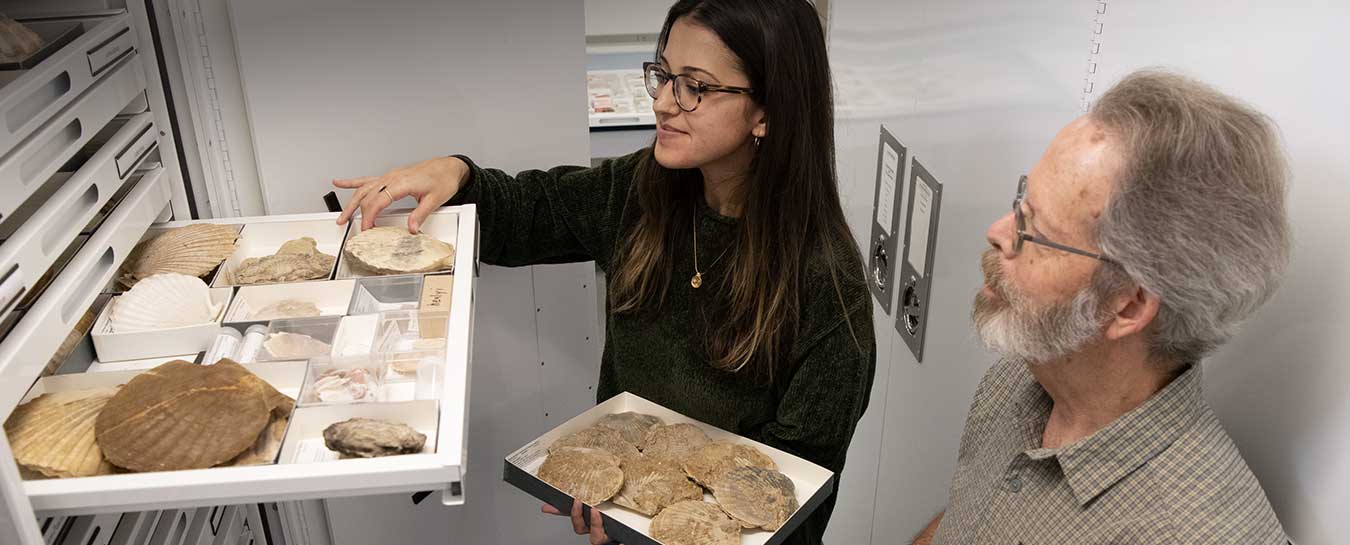 Fossil donation
My friend gave me a bunch of fossils before he died at the age of 99. I have 2 large shells which he found on his ranch in Camarillo years ago.
I would love to donate them to anyone! Do you know anyone interested in this kind of item?
Johanna, Santa Barbara - October 22, 2019
Curator Response
Hi Johanna,
Thanks for reaching out to us with your generous offer to donate these shells! The Museum's Collections & Research Center has an extensive shell collection in the Department of Invertebrate Zoology and many invertebrate fossils in our Earth Science Collections.
Depending on the amount of information you have about them, we'd be interested in meeting you and seeing them. We can only hold fossils in our collections that have been legally obtained. Since private landowners can collect fossils on their own land, it sounds like these fossils would be OK. Please email us directly at jhoffman@sbnature2.org and vdelnavaz@sbnature2.org to arrange a meeting and to share more information about where your friend's ranch was located. Specimens are much more useful to researchers when the information about where they came from can be precisely traced.
Stay curious,
Dibblee Collection Manager of Earth Science Jonathan Hoffman, Ph.D.
Invertebrate Zoology Collection Manager Vanessa Delnavaz, M.A.