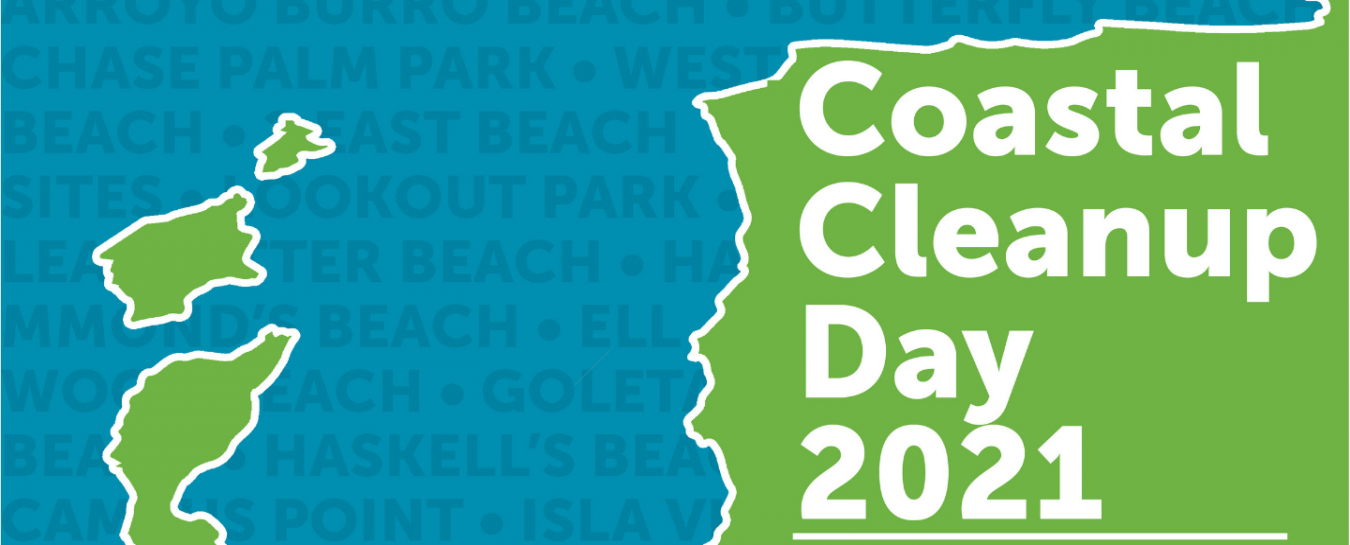 Coastal Cleanup Day at East Beach – Garden Street
At East Beach & Garden Street
September 18, 2021 / 9:00 AM–12:00 PM
Be a part of the solution to marine pollution! Join us for Coastal Cleanup Day at East Beach (Garden Street).
We love to get sandy and sun-kissed while collecting and categorizing marine debris year-round, but Coastal Cleanup Day is an opportunity to be part of a monumental volunteer effort that makes a massive difference. The Sea Center is organizing the cleanup at East Beach, one of 29 sites in Santa Barbara County. For more information about Coastal Cleanup Day locally, visit Explore Ecology's website.
• Registration: Please follow this link to register for Explore Ecology's Eventbrite event, so they can show the organizers of Coastal Cleanup Day how much we love our beaches here!
• Waiver: All participants must complete a waiver on the day of the event. Those under the age of 18 must have a guardian sign the waiver and those under 14 must have a guardian participate in the event with them.
• Location: On Coastal Cleanup Day, we meet as a larger group in a different spot from our usual cleanups. Meet at the grassy area in front of Palm Park parking lot, to the east of Skater's Point Skate Park.
• Parking: Parking will be free in any City of Santa Barbara parking lot from 9:00 AM to 12:30 PM, when displaying a Coastal Cleanup Day volunteer parking lot voucher. This parking pass may be obtained from Sea Center staff on the day of the event. Carpooling or other sustainable means of transportation are encouraged.
• Cleanup Supplies: The Sea Center provides plastic bags and gloves to participants. Help us make this a zero-waste event by bringing reusable buckets and garden gloves if you can.
• Community Service Hours: Sea Center staff members will be present at the end of the event to sign off on service hours.
Note: This is a rain or shine event. Sea Center-hosted cleanups are only canceled during extreme weather conditions or if prohibited by public health guidelines. We will be following the current state and local public health advice at the time of each event in our beach cleanup series, and ask that you do, too.