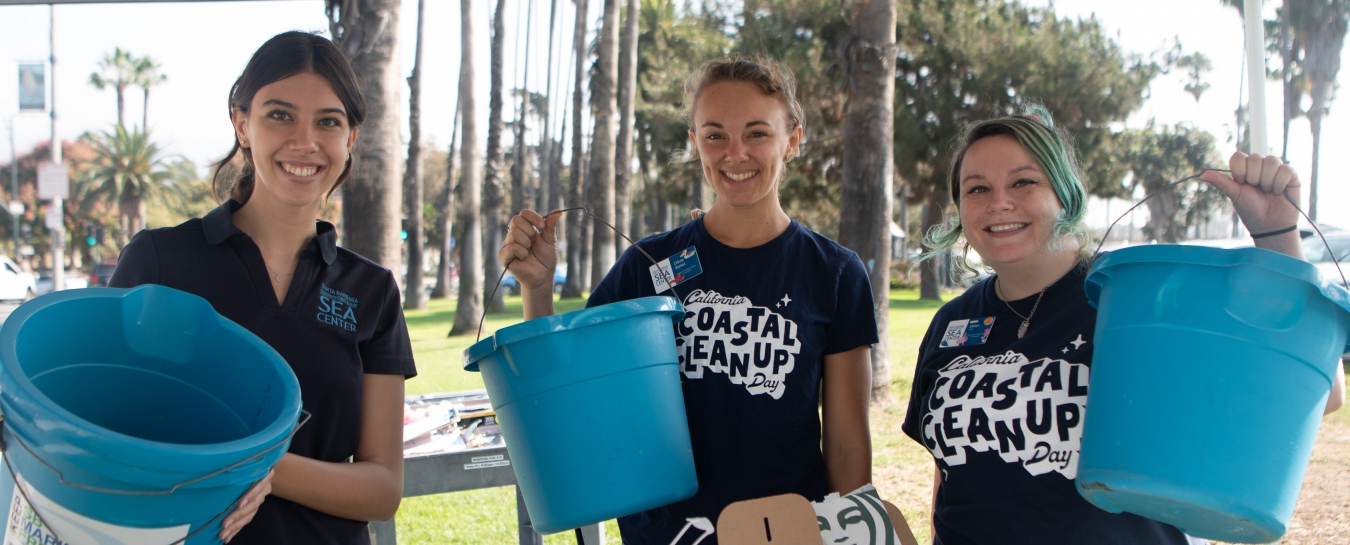 Sea Center Opportunities
Beach Cleanups
Be part of the solution to marine pollution! Collecting litter—on the beach, along waterways, and in neighborhoods with creeks and storm drains—keeps trash out of the ocean and protects the planet. The Sea Center hosts quarterly beach cleanups on East Beach.

Sea Center Volunteers
Committed volunteers gain community—and community service hours—while sharing their passion for marine conservation!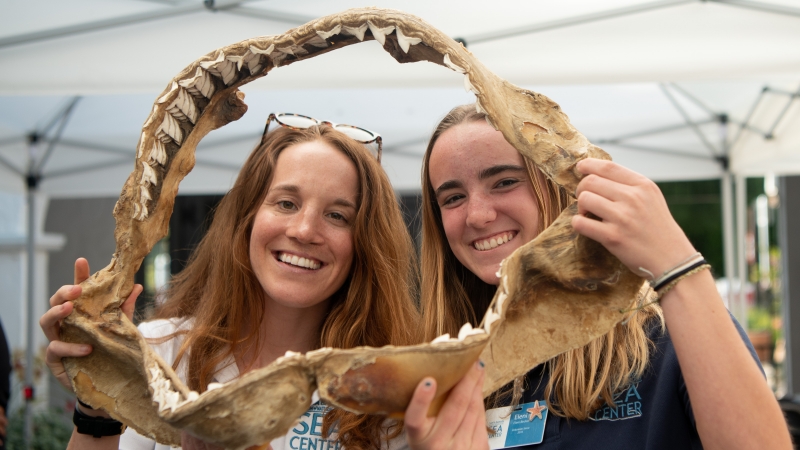 Get started by filling out an application.
Got more questions? Don't hesitate to reach out to our staff at scvolunteer@sbnature2.org or 805-962-2526 ext. 110.
Volunteer Testimonials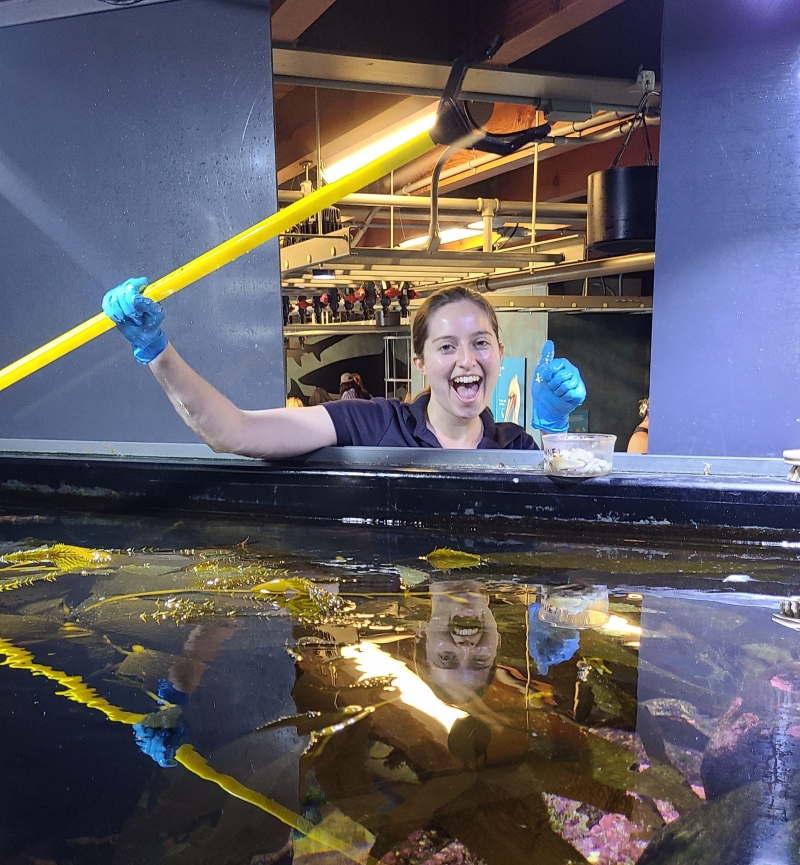 "When I moved to Santa Barbara I knew I wanted to get involved with marine life, so the Sea Center was a perfect fit for me! I started as an exhibit interpreter and got to know the amazing staff as well as get inspired by other volunteers who are passionate about the ocean. I knew when I started volunteering that animal care was my goal, so after a couple of months I applied for the aquarist assistant position! Being an aquarist assistant has taught me so much about animal husbandry and what it means to be an aquarist. Although I'm not sure exactly what I want to do in my future, the experience I've gained at the Sea Center makes me confident that a career in aquarist work is a great option. The knowledge and skills I've gained have many applications, and I've gotten to work with awesome people who keep me passionate about marine life!"
—Volunteer Cecily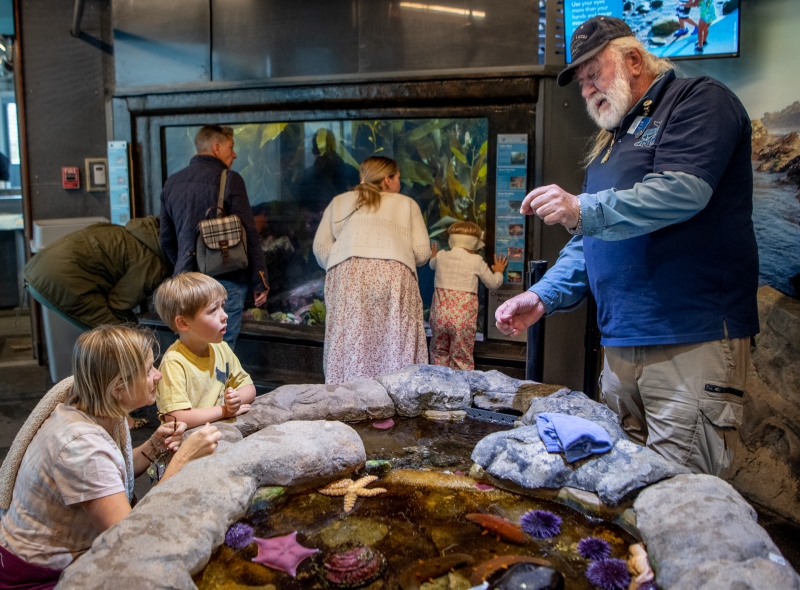 "The ongoing training is fantastic. When I started at the Sea Center, I knew a little bit about some of the sea life, but it was an eye-opener. Like an ol' dry sponge falling into a puddle of water, I sucked up all the info I could, and I'm still doing it 16 years later. Everyone here is about the same thing: concern and care for the ocean. The Sea Center is intimate and personal because we volunteers are here to share the good information and answer questions. Our guests leave with a new perspective—We need to take better care of the ocean." –Volunteer Ken