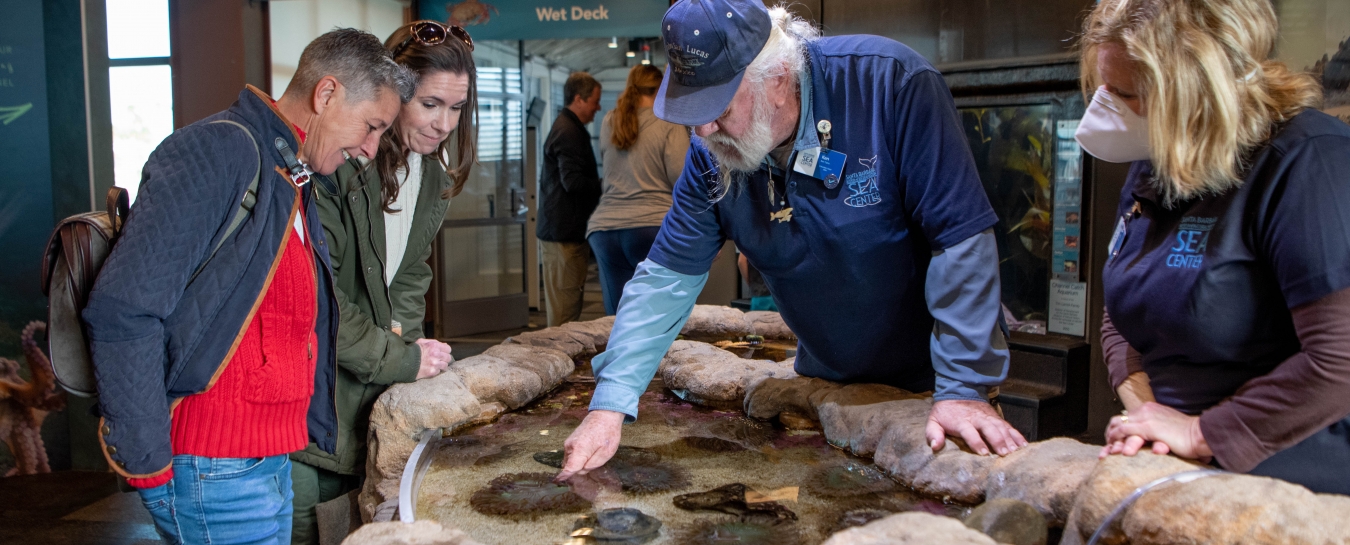 Sea Center Opportunities
Sea Center volunteers are a community of people comprised of all ages, backgrounds, and professional and student expertise. If you have a passion for people, your community, and the conservation and stewardship of Santa Barbara's local coastal waters and watersheds, then the Sea Center wants you!
All of our volunteers begin as Exhibit Interpreter Volunteers, an entry-level position. Once volunteers complete the minimum commitment of 4 months and 48 hours of service, they have the option to apply for one of our Advanced Volunteer Opportunities.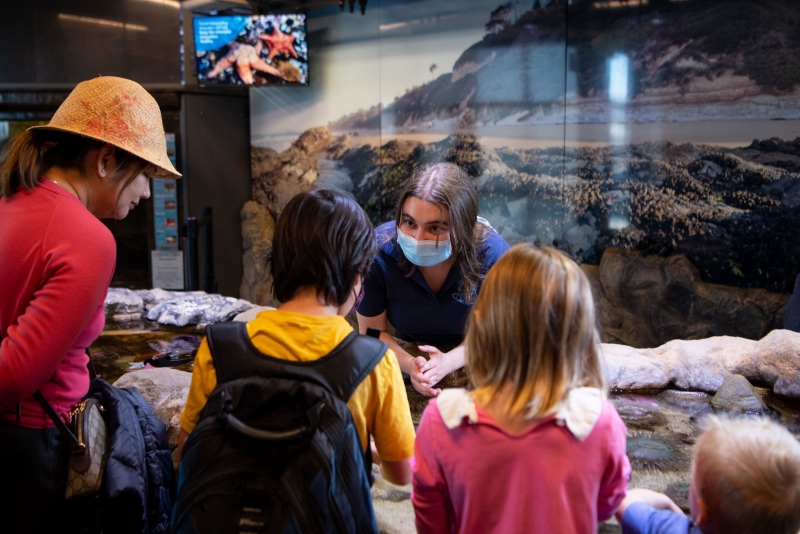 Exhibit Interpreter Volunteer
Share your passion for the natural world by providing engaging and educational experiences for Sea Center visitors. Perform hands-on demonstrations and give live animal presentations at our iconic Shark Cove, Intertidal Wonders, and Wet Deck exhibits. Share the diversity of Santa Barbara's marine mammal species with visitors at our portable marine mammal exhibit. The Sea Center offers orientations throughout the year to those looking to gain valuable experience translating scientific terminology and information to aquarium visitors.

Requirements:

1. Complete Volunteer Application
2. Participate in an interview process
3. Volunteers must be over the age of 11 and volunteer with a parent or guardian if under the age of 14
4. All applicants 18 years or older must pass a background check
5. Be able to commit to one shift per week for a minimum of 4 months
6. If selected, attend the Sea Crew Orientation 
7. Pay $45 program fee which covers the cost of the volunteer uniform, name badge, and administration fee; we provide complete and partial fee waivers to the volunteer program. To apply simply email the Volunteer and Interpretation Manager and submit the form by Training #1. scvolunteer@sbnature2.org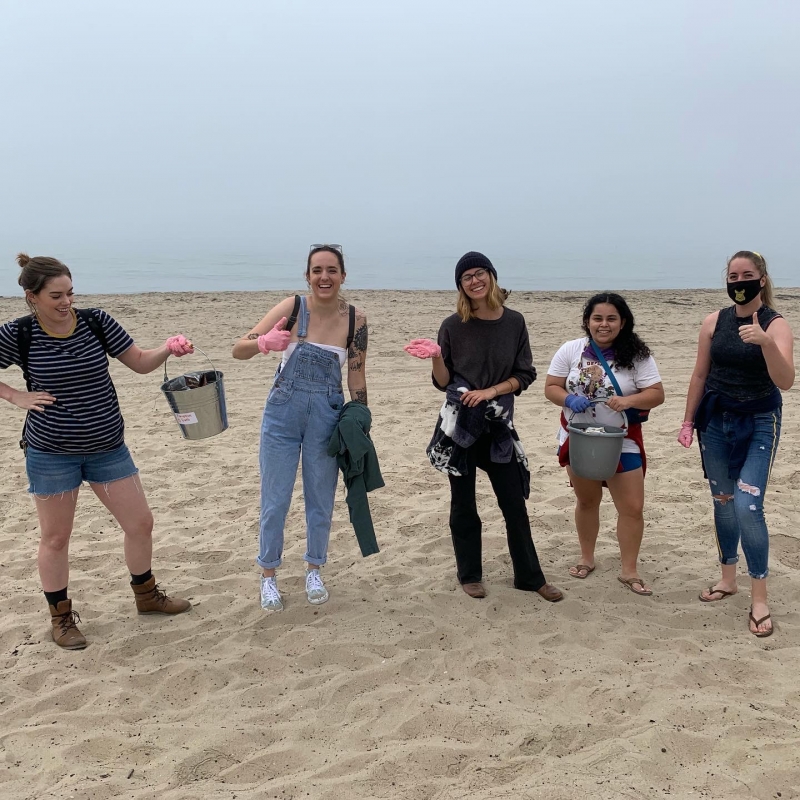 Ocean Ambassador
Be a part of the solution to marine pollution! Our quarterly beach cleanups at East Beach have been postponed for now, but that doesn't mean you can't make a difference on your own. Get some fresh air while you participate in a noble cause: collecting and categorizing litter. Collecting litter—on the beach, along waterways, and in neighborhoods with creeks and storm drains—keeps trash out of the ocean and protects the planet. Categorizing and counting what you find adds to data analyzed by scientists and used by policymakers. Use the Ocean Conservancy's PDF to report what you collect, or use the Clean Swell app on your smart phone to go paperless. Use common sense; wear protective gear and maintain distance with people outside your household.

This volunteer opportunity is open to anyone who wants to participate, and can be done anywhere and on your own time.

If you would like to get community service hours signed off on, we just ask that you send us proof of your cleanup (photos of you and the trash you collected, and your data collection results) to scvolunteer@sbnature2.org. We cannot sign off on court-ordered community service hours.

Sign up here
Questions about volunteering at the Sea Center? Contact the volunteer coordinator at 805-962-2526 ext. 104 or scvolunteer@sbnature2.org.