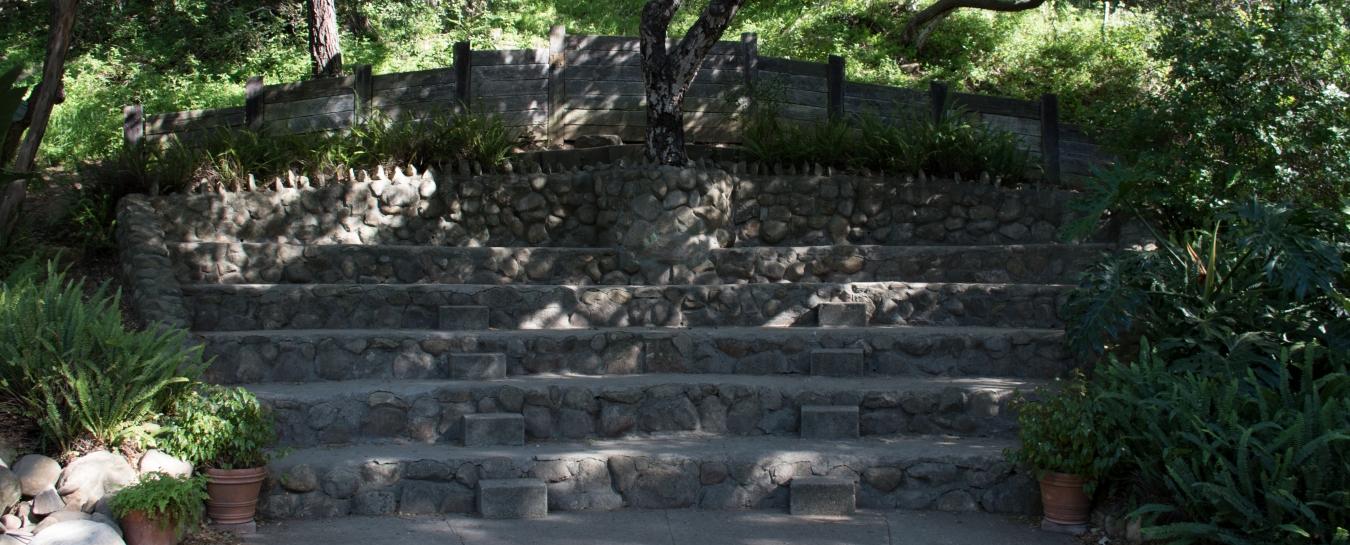 Coggeshall Bowl
Location: Museum
Description: Outdoor theater-style seating for wedding ceremonies, memorial services, concerts, or presentations and additional space for informal and formal receptions, lunches, dinners for private, corporate, or wedding events. Event may begin at 4:00 PM and must end at 6:30 PM with all guests and vendors departed from the area by 7:00 PM.

Ambiance: Beautifully carved stone amphitheater, ideal for wedding ceremonies up to 80 guests or for staging photographs. Located along Mission Creek and Sukinanik'oy Garden.

Capacity:
Theatre Style: 80
Additional space available with rental combination
No amplification of sound is allowed outdoors at the Museum. This includes Coggleshall Bowl.
Facilities: Outdoor theater-style stone amphitheater

Audio-Visual Capabilities: None

Internet Access: None

Parking:
Limitations:
No smoking, balloons, confetti, or open flames.
No floating candle centerpieces.
Waterproof mats to be placed under all food and beverage serving and preparation areas.
Other Services:
Catering counseling
Security
Price: $500
Our Event Manager, Meridith Moore, is available to answer any questions and schedule on-site visit and consultation. Contact her at 805-682-4711 ext 112, or email at mmoore@sbnature2.org.