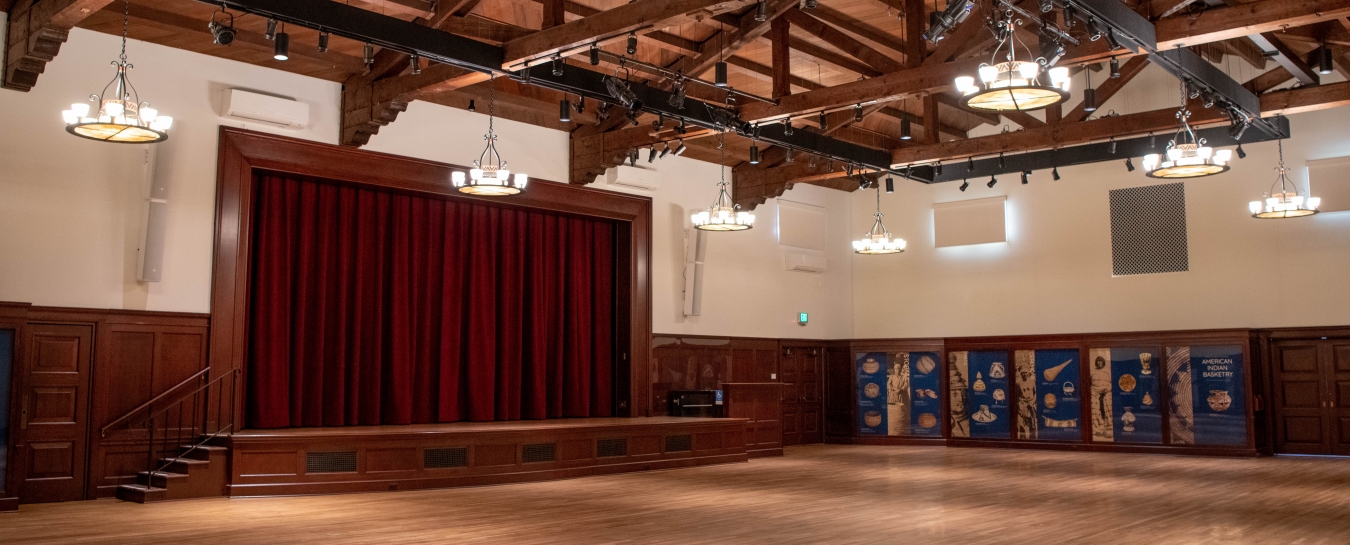 Fleischmann Auditorium
Recently renovated in 2019, the auditorium accommodates a dinner and dance reception of 175 people, and amplified music is allowed inside the auditorium. Events may begin at 4:00 PM. Music must stop at 9:30 PM and all guests depart by 10:00 PM.
Ambiance
Large wood floor area, dark wood paneling. Museum collections on display. With creative decor, an auditorium can be transformed into a memorable, fanciful space.
Capacity
Cocktail reception: 100
Theater-style seating: 325
Dinner seating: 180
Dinner/Dance seating: 150
Stage
Prep or Pre-Stage Annex
Podium
Audio-Visual Capabilities
Fully-equipped A/V booth
Surround sound
Projector
Big screen
Must contact Museum-approved A/V technician for use of A/V equipment.
Internet Access
Parking
Limitations
No smoking, balloons, or confetti.
LED candles only, no flame.
Waterproof mats must be placed under all food and beverage serving and preparation areas.
Other Services
Catering counseling
Security 
Price
Weddings and Celebrations (Fleischman Auditorium, Wooded Area, Broder Building): $5,750
Fleischmann Auditorium Only: $4,000
Presentations, Lectures, Business Meetings, Receptions
Please contact Caroline Baker Director of Development at cbaker@sbnature2.org.