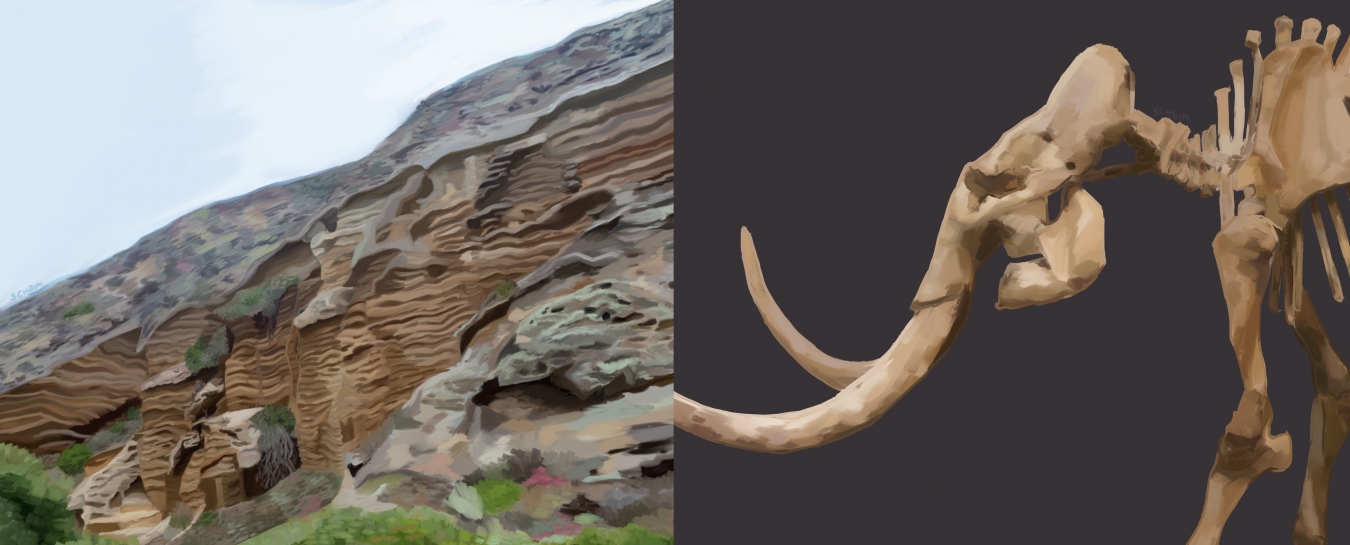 December 8, 2022 / 3:48 PM
A Teacher's Forgotten Tusk: Dorothy Cooke's Pygmy Mammoth
The Pygmy Mammoth (Mammuthus exilis) was a tiny mammoth that roamed the superisland Santarosae (now Anacapa, Santa Cruz, Santa Rosa, and San Miguel Islands) during the late Pleistocene until its extinction around 13,000 years ago. Today, two of its skeletons serve as centerpieces to our museum's Earth Sciences hall: a composite skeleton in a glass display, and a cast of a 1994 excavation in the middle of the room. Both represent important milestones in the history of the species–the former was the first mount of a Pygmy Mammoth, and the latter is the most complete skeleton of its kind ever found. As guests pass through the hall every day, many are unaware, however, that the very history of what we know about this species is intertwined with that of the Museum. The story of SBMNH's love for Pygmy Mammoths begins with a tusk, an island, and a woman named Dorothy Irma Cooke.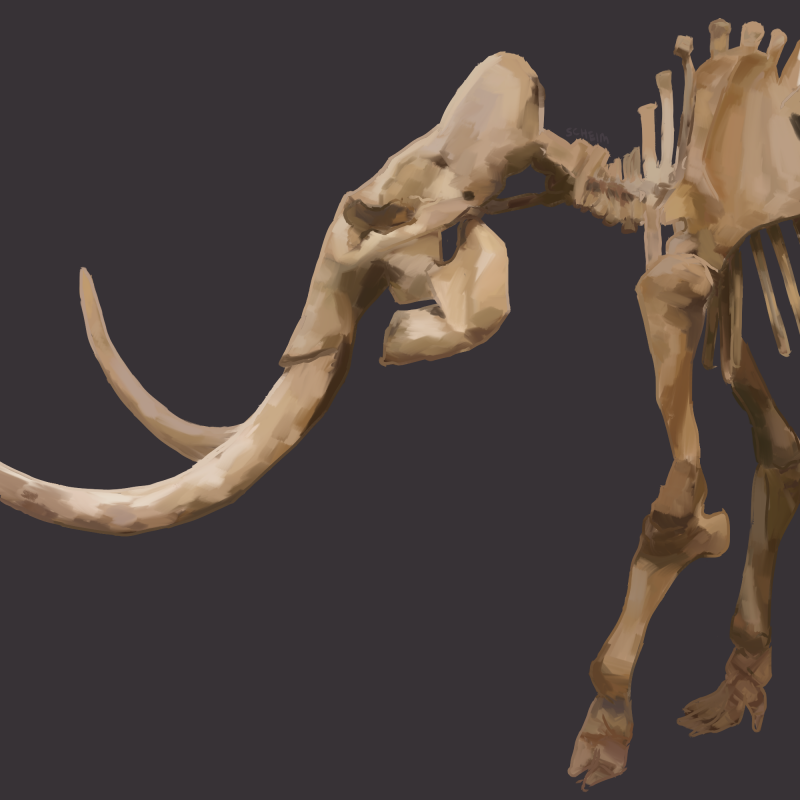 Cooke was born in England in 1896, and had a passion for natural history and science that was nurtured from a young age by her father, who taught her astronomy and built an observatory in their backyard. When she moved to Santa Barbara at 25, her interest in nature promptly led her to meet SBMNH director Ralph Hoffmann and to join the Museum. Cooke had a passion for education, and, seeing the lack of natural history being taught in schools at the time, pushed for the establishment of what would become the Education Division and the Museum's youth education program. Cooke's work with the Museum took her on field trips with Hoffmann and Dorothy Atkins, her assistant with children's classes, from Figueroa Mountain to San Francisco, and often to the California Channel Islands to do botanical work.
One of these trips was to Santa Rosa Island in the mid 1920s. While hiking, Cooke noticed something strange sticking out of the side of a tall cliff, some kind of fossil. After talking with Hoffmann and Atkins, she concluded that it was the tusk of some sort of elephant–or a mammoth.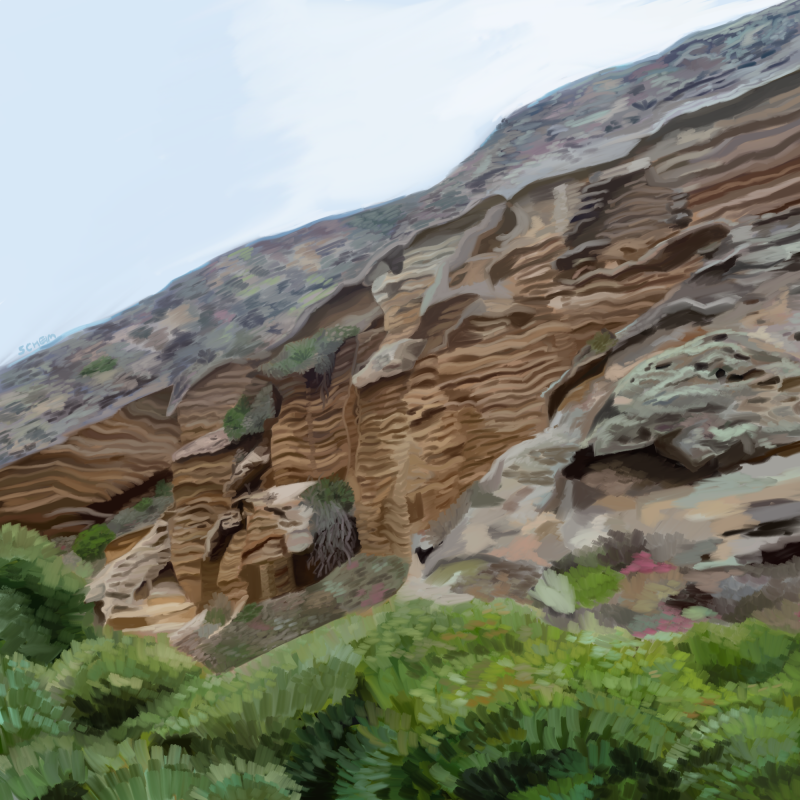 "Dwarf" mammoths had been known from the island since a tooth was collected by W. G. Blunt in the 1850s and presented to the California Academy of Sciences in 1873 by Robert Stearns, but no fossils had been collected since 1905. Cooke's discovery served as the first finding regarding mammoths since then, as well as the first substantial paleontological report across the Channel Islands as a whole in those two decades.
Cooke notified David Banks Rogers, curator of anthropology and paleontology at the Museum, about the finding. Chester Stock and Eustace Leopold Furlong of the California Institute of Technology would go on to collect more fossils from the island in 1927 and 1928, naming the species Elephas exilis (now Mammuthus exilis). The link between them and Rogers is unclear–Stock and Furlong don't mention him or Cooke in their short 1928 paper in which they describe the species, instead crediting Spencer Atkinson and J. A. Barbieri of Pasadena for gathering fossil evidence. However, other sources, including Phil Orr, Rogers' successor at the Museum, credit Rogers for notifying Stock about Cooke's find.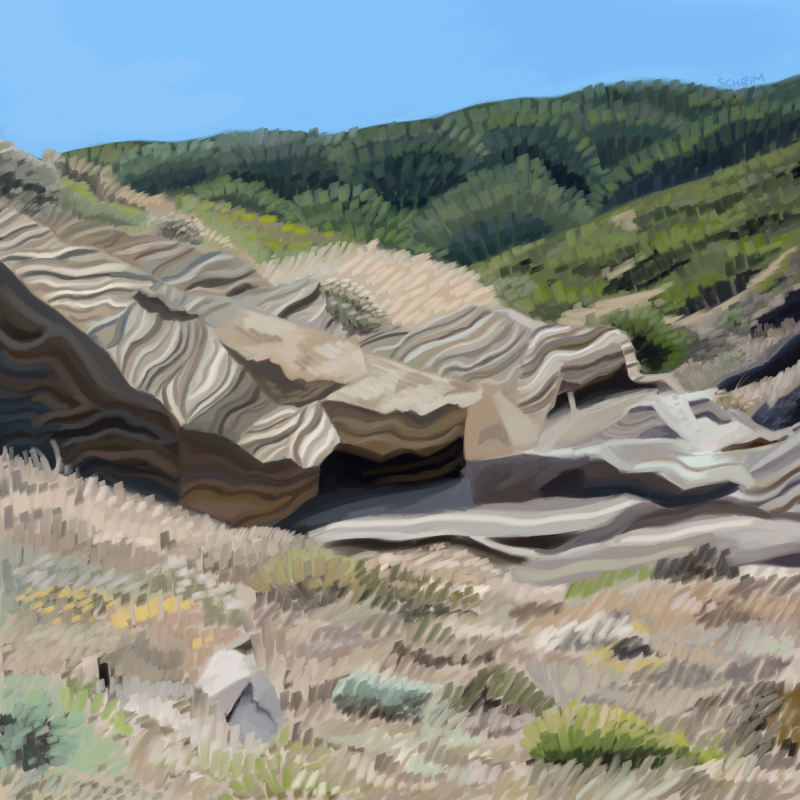 Pygmy Mammoth research on the island would pause until the end of World War II, when Orr was able to make fossil excavations through the 1960s. Once again, excavations would go on hiatus until the discovery of the 90% complete 1994 skeleton, which re-ignited interest in the field and led to further research on the island.
Dorothy Irma Cooke's discovery of the Pygmy Mammoth tusk illuminates the rich fossil record of Santa Barbara and the Channel Islands, and highlights the potential for exploration in our own local community. However, the story of the Pygmy Mammoth also demonstrates how scientific discoveries can be forgotten–science is not always a linear process, and sometimes progress happens over many years, always driven by the curious. Today, Cooke is remembered for her critical contributions to the Museum in Education, and her legacy continues today through the education and outreach programs that she helped found, as well as through the paleontological research on the Channel Islands to which she contributed.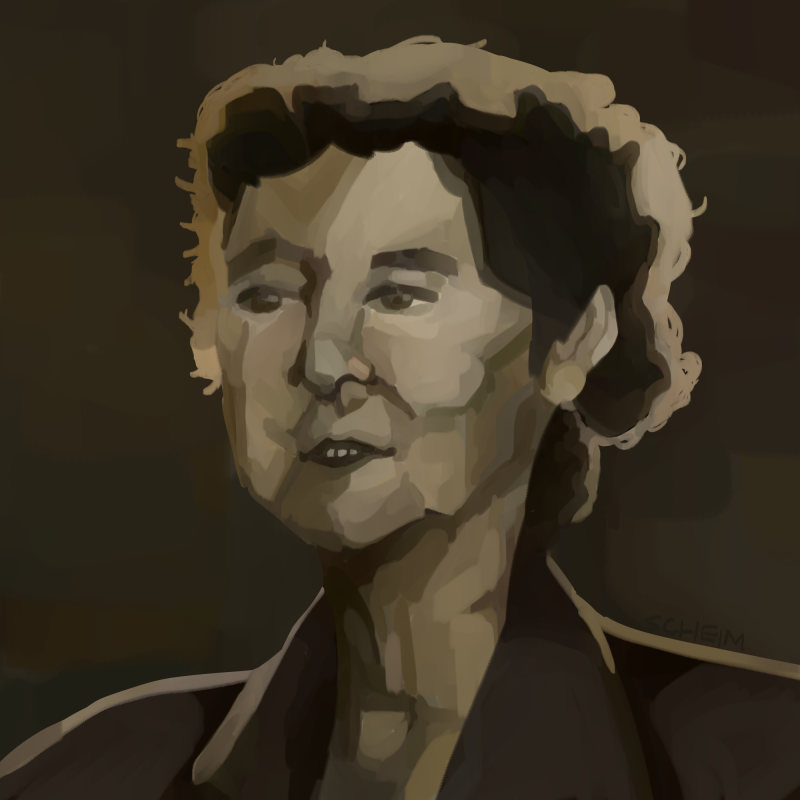 Acknowledgments
Thank you so much to Terri Sheridan and Jonathan Hoffman for their help in fact-checking this piece!
Bibliography/Further Reading
Agenbroad, Larry, John Johnson, Don Morris, and Thomas Stafford Jr. "Mammoths and Humans as Late Pleistocene Contemporaries on Santa Rosa Island." 2005.
Gosselin, Mary, and Dorothy Irma Cooke. "Oral History of Dorothy Irma Cooke." 1983.
Orr, Phil C. Prehistory of Santa Rosa Island. Santa Barbara Museum of Natural History, 1968.
Roth, Virginia Louise. "Dwarf Mammoths from the Santa Barbara, California Channel Islands: Size, Shape, Development, and Evolution." Yale University, 1982.
Roth, Virginia Louise. "Pleistocene Dwarf Elephants of the California Islands." The Proboscidea: Evolution and Palaeoecology of Elephants and Their Relatives, edited by Jeheskel Shoshani and Pascal Tassy, Oxford Univ. Press, Oxford, 1996, pp. 249–253.
Santa Barbara Historical Society. "75th Anniversary: Santa Barbara Museum of Natural History." Noticias, 1991.
Stock, Chester, and E. L. Furlong. "The Pleistocene Elephants of Santa Rosa Island, California." Science, vol. 68, no. 1754, 1928, pp. 140–141., https://doi.org/10.1126/science.68.1754.140.
"The Pygmy Mammoth." National Parks Service, U.S. Department of the Interior, https://www.nps.gov/chis/learn/historyculture/pygmymammoth.htm.
Tweet, J. S., V. L. Santucci, K. Convery, J. Hoffman, and L. Kirn. 2020. Channel Islands National Park: Paleontological resource inventory (public version). Natural Resource Report NPS/CHIS/NRR—2020/2171. National Park Service, Fort Collins, Colorado. https://doi.org/10.36967/nrr-2278664.
About the Author
Stella Scheim is a senior in the Museum's Quasars to Sea Stars teen science program.
Illustrations by Stella Scheim.