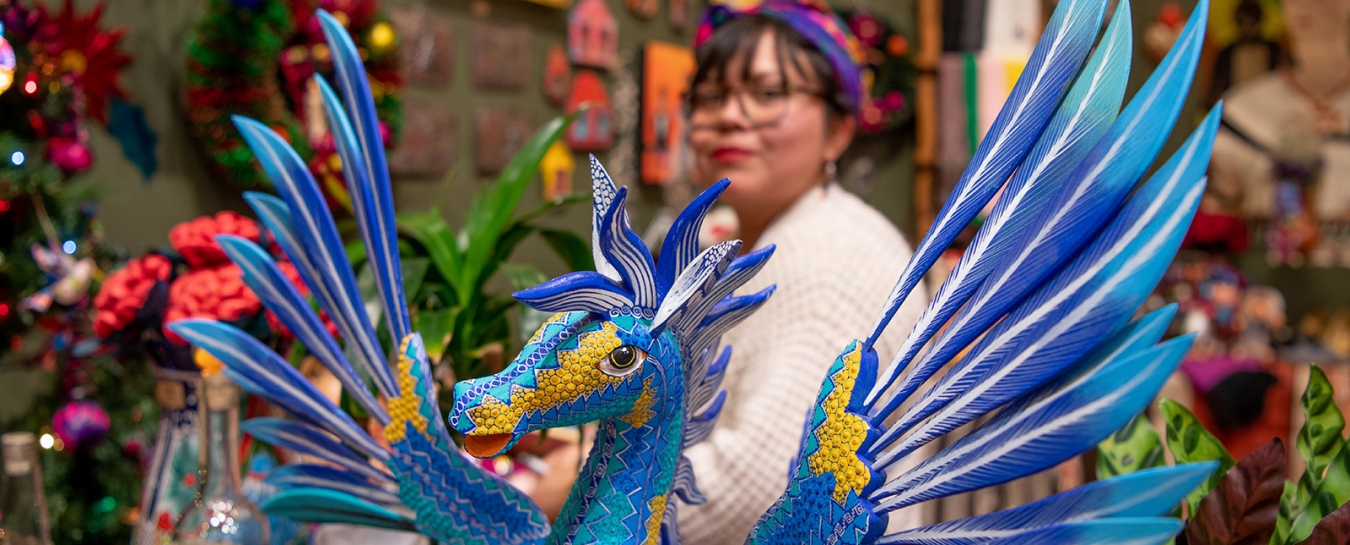 Folk & Tribal Arts Marketplace
At the Museum
December 6, 2019 / 10:00 AM–6:00 PM
December 6-8, 2019
Shop the World Passport-Free!
The Folk & Tribal Arts Marketplace is where the savviest treasure-seekers find unique, authentic gifts for everyone on their list.
Carefully selected vendors with imported jewelry, textiles, baskets, pottery, art, and décor from around the world take over the Museum's exhibit halls and auditorium for a three-day international marketplace.
Be generous to your loved ones while supporting international artisans and the local community: 25% of the proceeds benefit Museum exhibits and education programs.
Free admission and parking.
Tribal Arts Hours:
Friday, December 6, 10:00 AM–6:00 PM
Saturday, December 7, 10:00 AM–5:00 PM
Sunday, December 8, 10:00 AM–5:00 PM