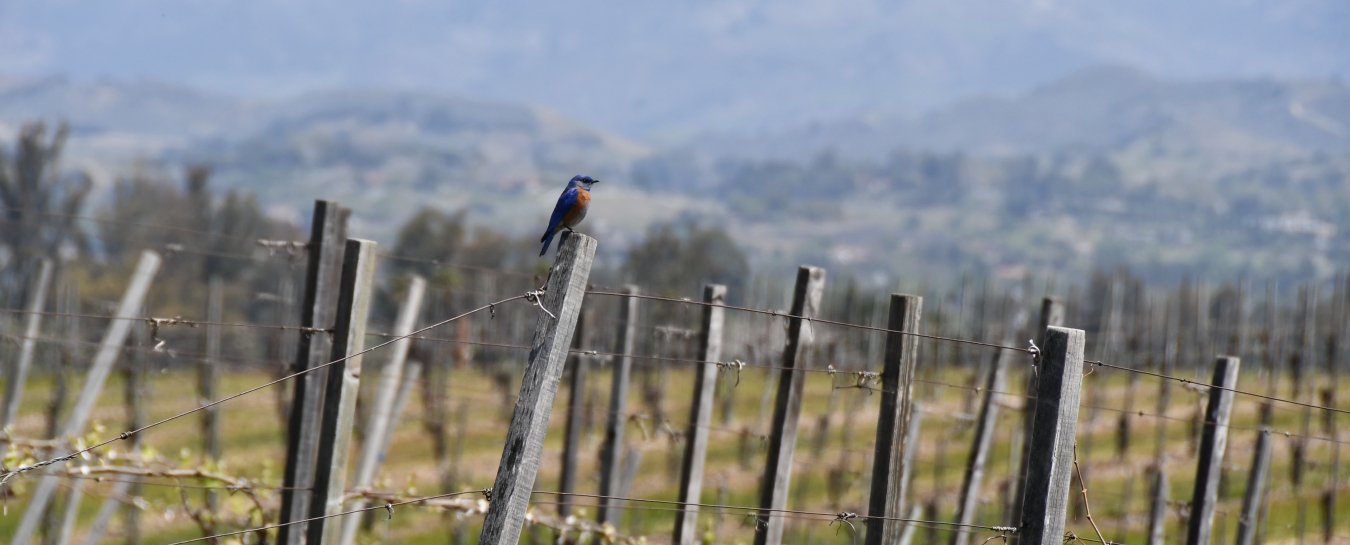 The Natural History of Wine, Beer & Spirits: Birding and Buttonwood Winery
At Zoom
June 26, 2021 / 5:00 PM–6:00 PM
The Santa Barbara region has astonishing bird diversity. Ask any birder, and you'll learn that our region is rich in resident birds and seasonal migrants throughout the year, inspiring us to get out and explore. The Santa Ynez Valley is a special place for birding. In this program, you will virtually explore the vineyards, gardens, and oak woodland at Buttonwood Farm Winery with Museum bird experts Dr. Krista Fahy and Rebecca Coulter. Join them as they find birds in Buttonwood's different habitats, sharing birding techniques along the way. Enjoy a live tasting of two delicious wines with Buttonwood winemaker Karen Steinwachs, whose talents bring the unique Santa Ynez Valley region to life in the glass. Fine wine and great birding: a perfect pairing!
Customize your experience with a range of ticketing options, from a fun night learning about wine to a private tasting to remember.
Stay tuned for more delightful pairings in the Natural History of Wine, Beer, and Spirits series!
September 25: Whales and Rincon Brewery
December 11: Seahorses and Cutler's Artisan Spirits
Corporate sponsorship opportunities are available from $500-$10,000, with generous benefits that include virtual seats and tasting kits to share with your staff and clients – please contact Development Officer Melissa Baffa at mbaffa@sbnature2.org for more information.
Special thanks to our generous event sponsors
Buttonwood Farm Winery, HUB International, Citizens Business Bank, Town and Country Event Rentals, Price, Postel & Parma, and Santa Barbara Estate Planning & Elder Law