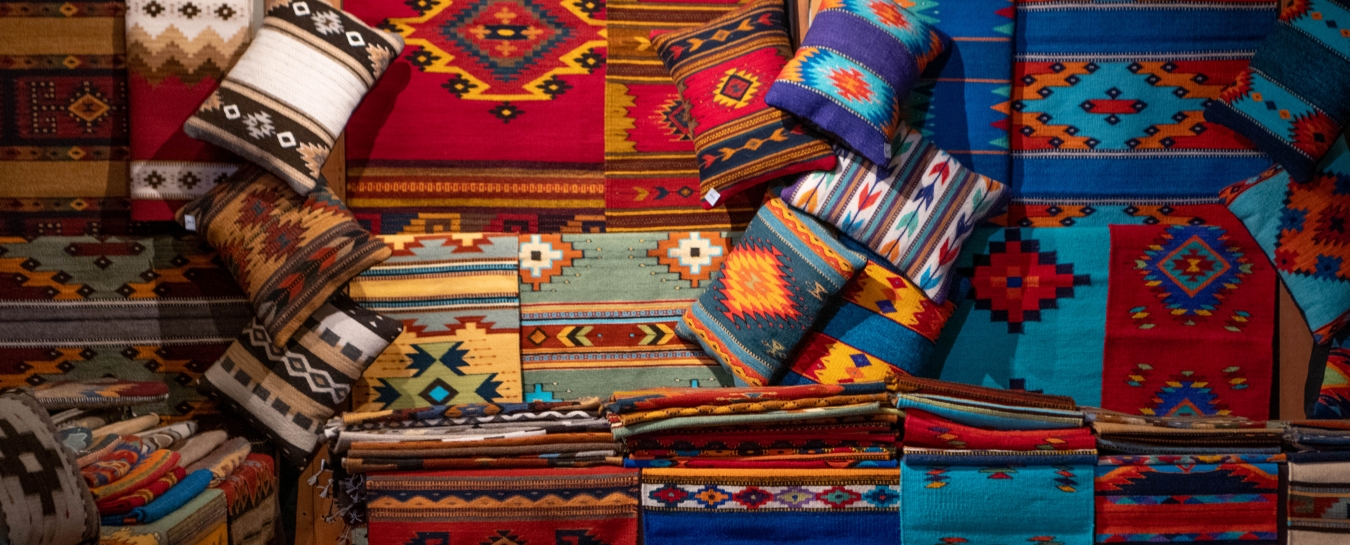 Folk & Tribal Arts Pop-up Weekends
At the Museum
December 3, 2022 / 10:00 AM–5:00 PM
Join us for feel-good holiday shopping on three weekends in December with three of our favorite merchants: Anomaly Imports, Peruvian Imports, and 2KG African Imports! Free entry for shopping.
Check the schedule of vendors below to shop smart. Treat your loved ones to beautiful palm baskets, textiles, and other delights from Zapotec artisans in the Oaxacan Valley of Southern Mexico (Anomaly Imports). Let Peru's "fiber of the gods"—alpaca fleece—astonish you with soft indulgences: from cute, cuddly ornaments and toys to stunning fashion statements (Peruvian imports). Turn the ordinary into the extraordinary with upcycled telephone wire baskets and bowls and other beautiful home décor featuring fair trade art from Zimbabwe, South Africa, and Kenya (2KG African Imports).
30% of sales support the Museum's education programs and exhibits.
December 2–4 - Anomaly Imports & Peruvian imports
December 9–11 - Peruvian Imports
December 16–18 - 2KG African Imports
Note: This year, we're replacing our big Folk & Tribal Arts Marketplace with these three pop-up weekends. We aim to offer you the best of the marketplace while minimizing the impact on our regular guests and exhibits. Member and store discounts not available on Folk & Tribal Arts Pop-up items.