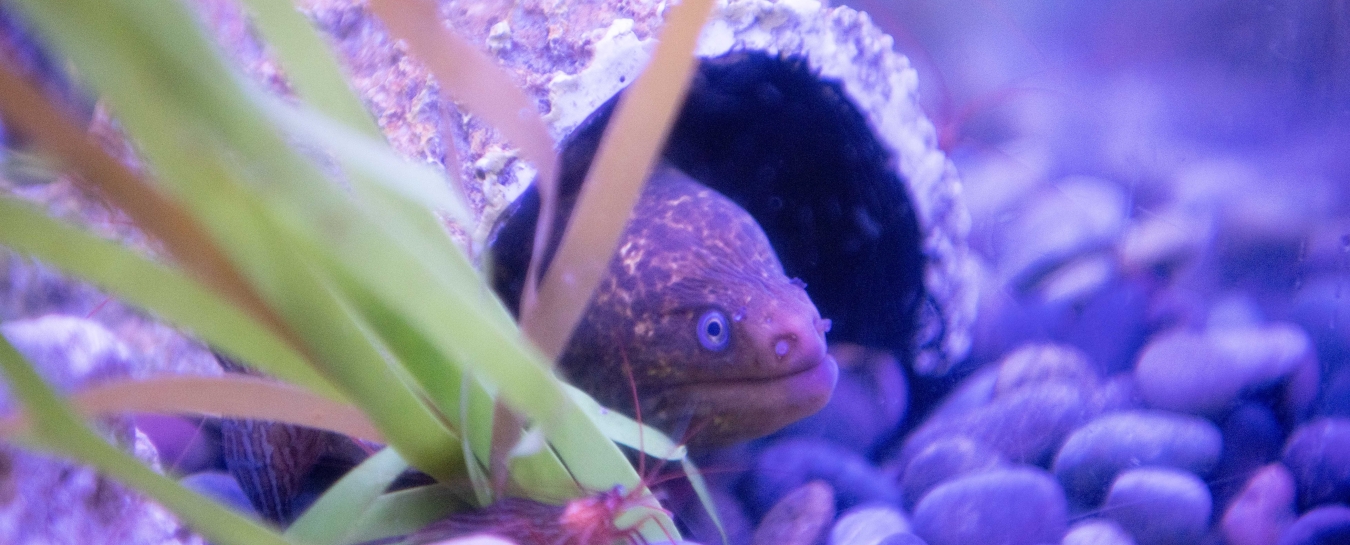 Wonderful Waters
Sea Center experience at the Museum
Ended January 7, 2022
While the Sea Center is undergoing renovations and an upstairs exhibit refresh until spring 2022, we've brought some of our favorite Sea Center friends to interact with our guests at the Museum.
Come explore Wonderful Waters in our transformed Broder Building across the creek.
With the help of our knowledgeable Sea Center interpreters, learn about the Santa Barbara Channel's unique ecosystem, the animals that call it home, and what we can all do to protect it.
Meet friendly swell sharks, sea stars, and anemones in our touch tanks, see a Two-spot Octopus up close, and more.