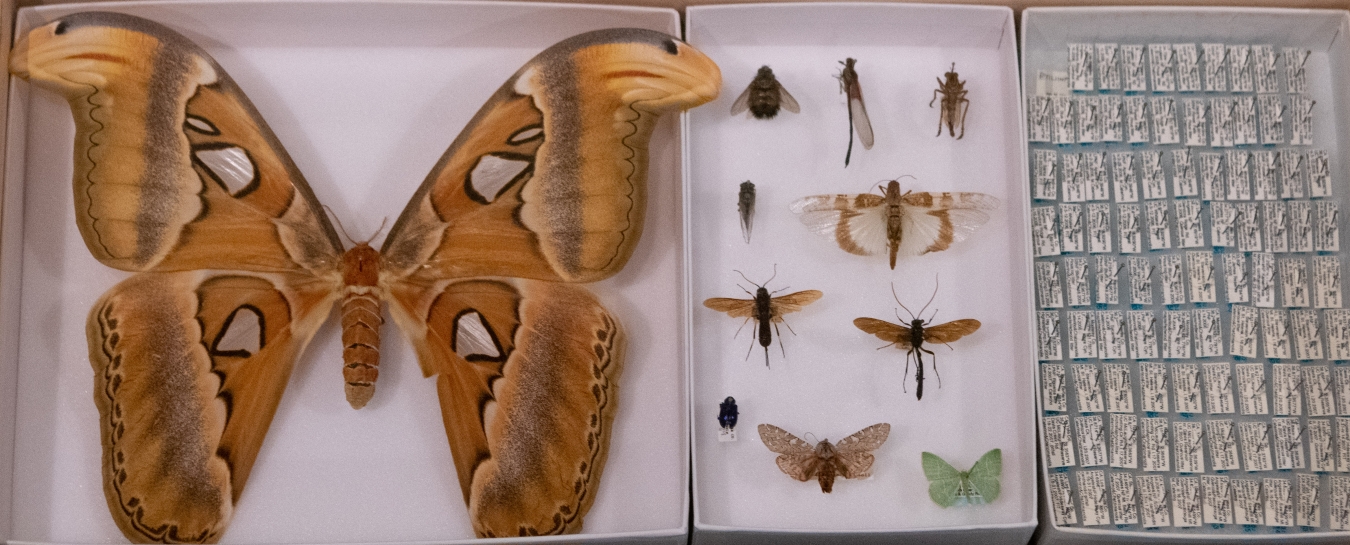 What's in our Drawers
Art and Objects from the Museum's Collections
Ended April 3, 2022
Of the millions of objects in our care only a very small proportion are on display, but that doesn't mean they aren't being used. Specimens and artifacts are an important source for reference and research. Natural history collections play a vital role in our understanding of biodiversity, evolution, population genetics, and the environmental impacts of climate change.
This special exhibit offers a rare chance to see behind-the-scenes from the perspective of our curatorial staff working in anthropology, zoology, and other disciplines. Treasures from our permanent collections are showcased with specially selected objects and artifacts as well as antique natural history prints.
In this video accompanying the exhibit, our scientists behind the scenes share some of their favorite specimens and artifacts, explaining where these unique items come from, how they're used, and why they're important. Click here for an extended cut of the video.