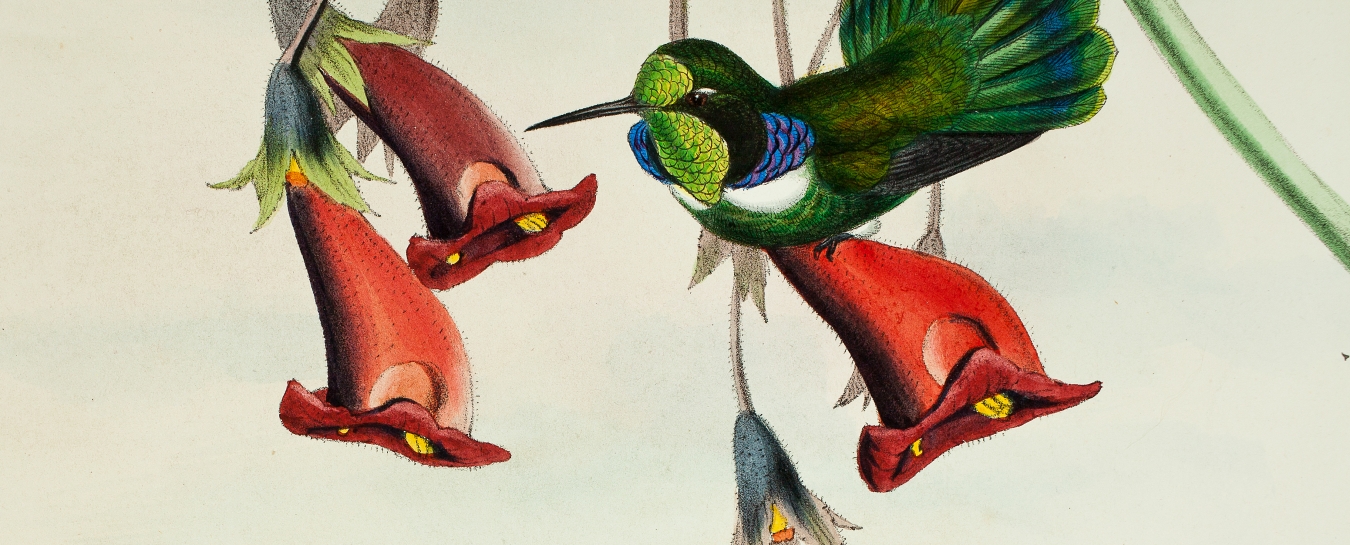 Hummingbirds
19th-Century Lithographs of Exotic Hummingbirds
Ended September 5, 2022
Experience a beautiful new exhibit about the exotic hummingbird family in the Museum's Maximus Gallery. Featured are original nineteenth-century hand-colored lithographs by British ornithologist John Gould.
Hummingbirds have captivated gardeners and bird watchers alike for their delicate beauty and avian maneuvers. Native to the New World, there are over 320 species, mostly found in Central and South America. Of the 17 species found to breed in North America and winter south of the border, only six are routinely found on the Central Coast.
While all of Gould's books on birds were popular, it was his five-volume monograph on The Family of Hummingbirds, published between 1849 to 1861, that drew the most attention. Gould developed a special process to capture the reflective iridescence of bird feathers. His work on hummingbirds provided the most reliable attempt to arrange the species systematically and became the definitive reference for the Victorian era.
Exhibit included in admission and free for Members.