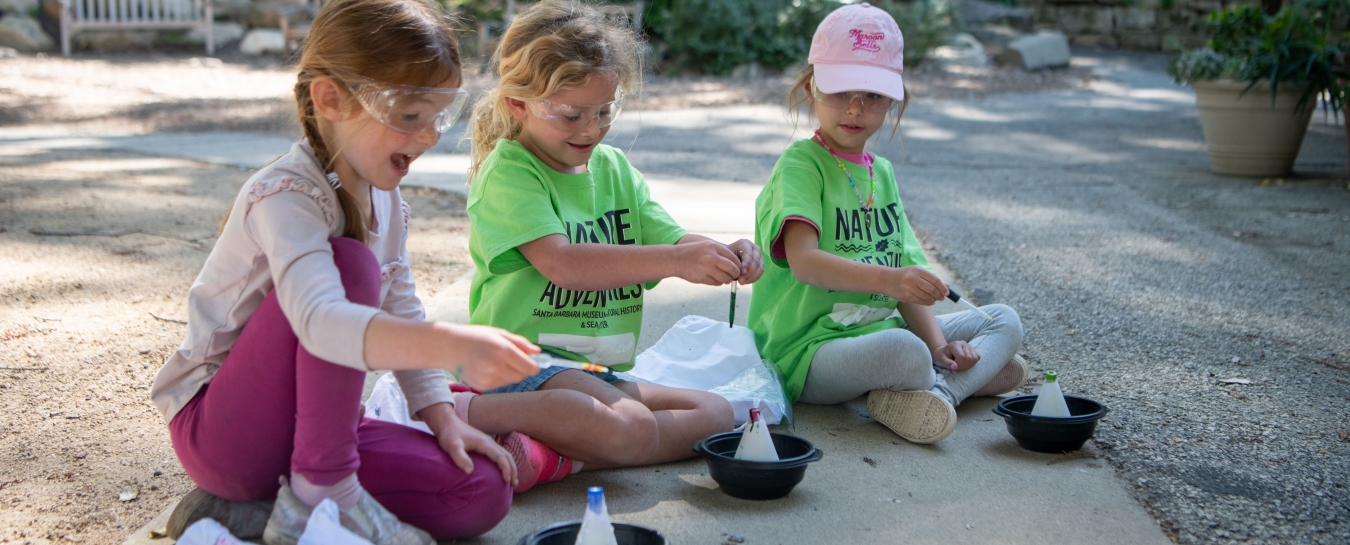 Nature Adventures Camps & Classes
Summer Camps 2023
June 12–August 18 / 9:00 AM–3:00 PM
Children ages 4–14 can explore their favorite natural science topics at the Museum and Sea Center, from bugs and wizarding to dinosaurs, marine biology, and more. From little ones catching creepy-crawlies in the Museum Backyard to older children kayaking along our coast, children in Nature Adventures enjoy unique hands-on activities that build their knowledge and confidence in the natural world.
Members $300/$375, non-members $360/$450
Become a Member today and save!
Check sbpal.org/campership-alliance for full scholarship information.

Spring Classes 2023
Discover the fantastic environment of the tiny animals known as corals! Explore how they cooperate with each other and support mighty ecosystems.
Kids ages 2–12 join trained instructors for fun learning activities with Nature Adventures.™ Classes in this 6-week session will be held outdoors and indoors on the Museum campus, meeting at the Sea Center on the final day.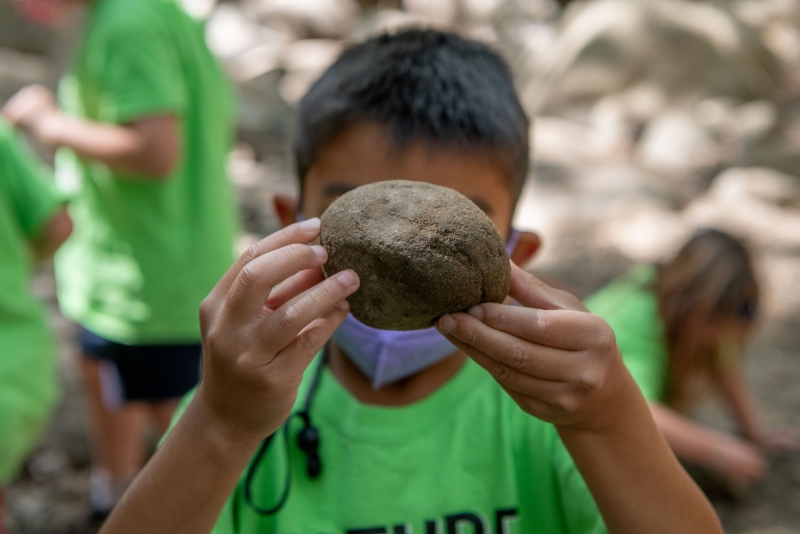 Questions?
Please contact Nature Adventures Manager Chandler Barger at 805-682-4711 ext. 171 or cbarger@sbnature2.org during business hours (10:00 AM–5:00 PM), Monday–Friday.