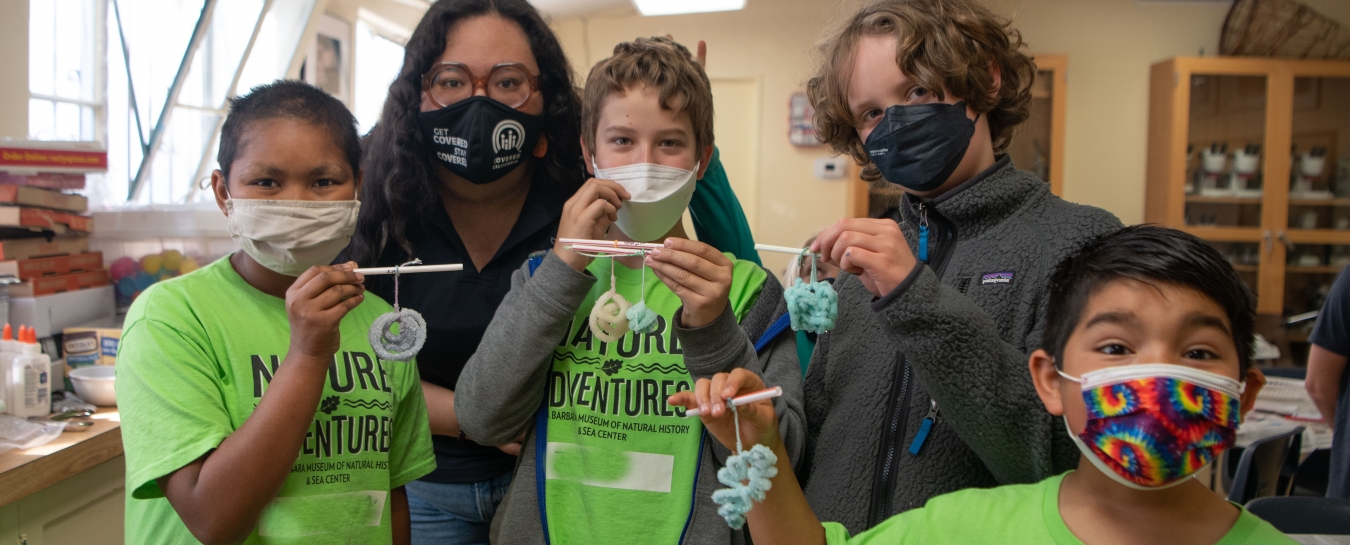 Nature Adventures Camps & Classes
Trained instructors weave science, nature, and culture into fun learning activities for kids ages 4–12. Make the most of vacation or after-school time by exploring kid-approved topics like bugs, fossils, marine biology, and wizarding. Whether we're online or on-site, our campers build memorable connections with nature and empowering STEM skills.
Register here for upcoming camps and classes.
After fall classes Sept. 19–Nov. 10, Nature Adventures goes on hiatus through winter break, returning with winter classes in January.
Questions?
Please contact Nature Adventures Manager Ty Chin at 805-682-4711 ext. 171 or tchin@sbnature2.org during business hours (10:00 AM–5:00 PM), Monday–Friday.