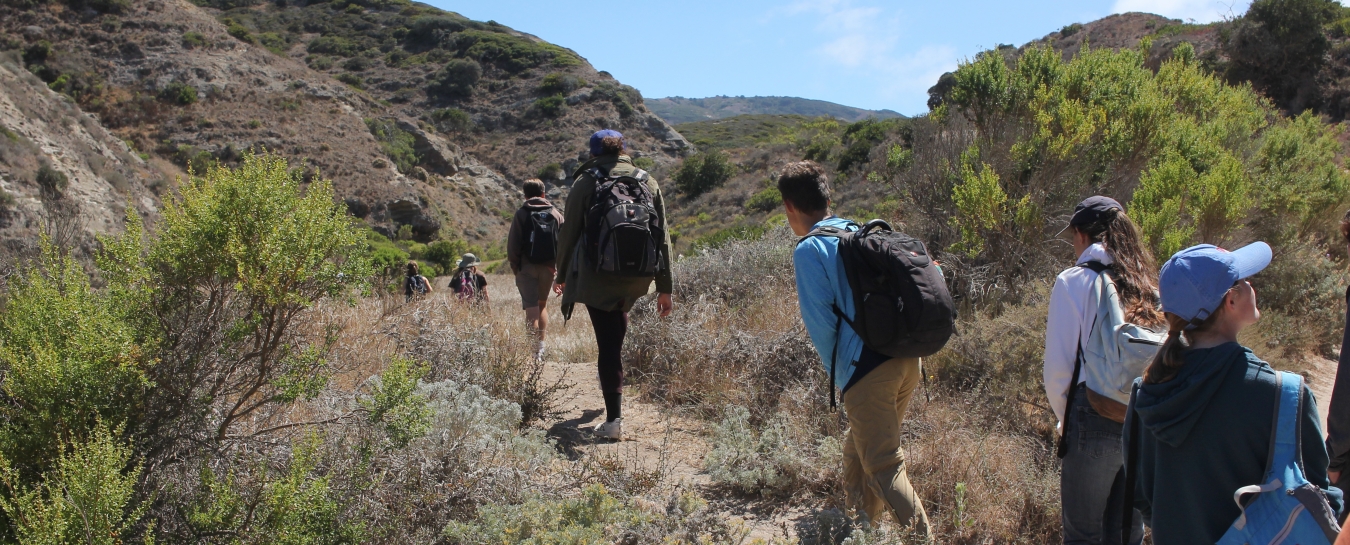 Quasars to Sea Stars
Quasars to Sea Stars is a three-four year work/study/volunteer program for high school teens. Participants take Museum classes and learn from professional scientists; volunteer in the community, and at the Museum & Sea Center events. Upon completion of 60 hours of volunteer service, Quasars also get paid as Museum employees for specific work shifts.
Applications have closed for Quasars to Sea Stars in 2023. The Sea Center is always accepting teen volunteers; visit the Sea Center volunteer opportunity page for more details. Check back with us in early 2024 for a chance to apply to join the next class of quasars.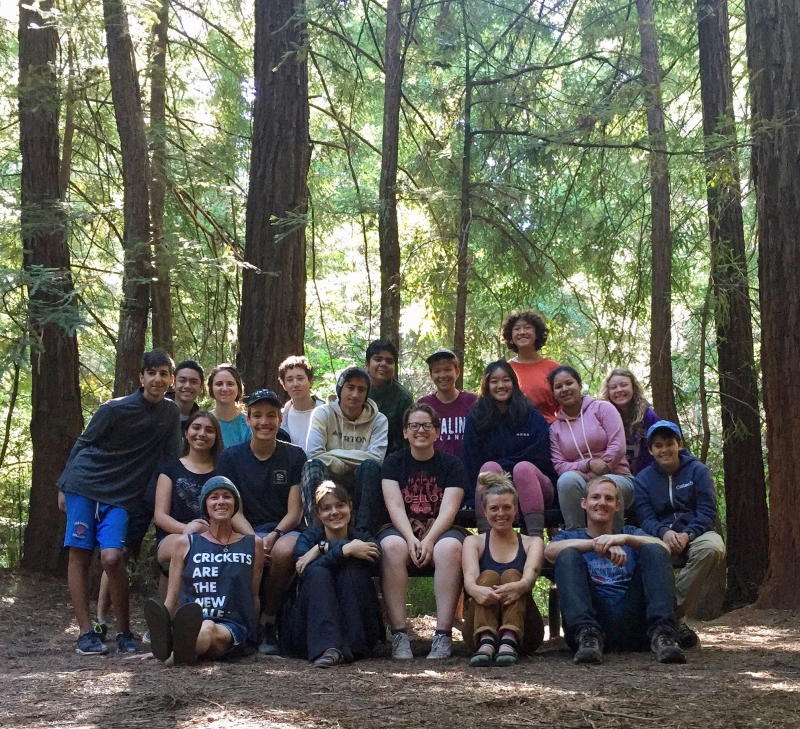 A year in the life of a Quasar includes:
Summer camping trips to places around California such as the Channel Islands and the Sierras.
Field trips that include fun activities like hiking, kayaking, and snorkeling.
Teaching others and giving public presentations on scientific concepts.
Creating innovative programs for the public.
Exploring careers related to science, nature, and museums with curators and other Museum professionals.
Earning community service hours.
Forging bonds with other local teens.
Having a blast!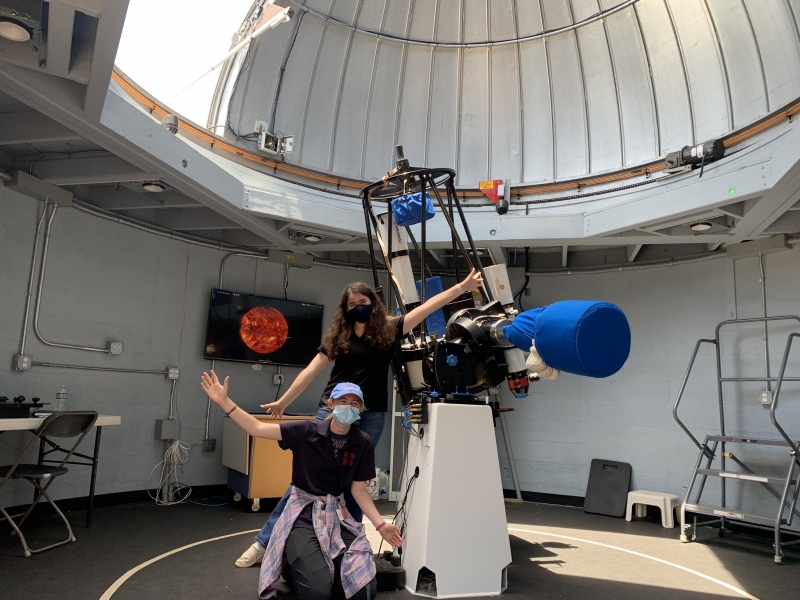 Minimum Requirements and Commitments:
Must be a current 8th or 9th grader or equivalent in age, to apply
Maintain a 2.5 GPA
School year: 20 hours per month
Summer: 25 hours per week
Reliable and motivated
QUASARS is a big commitment
All participants are expected to remain active in the program year-round until graduation. Summers are intensive. The school year is more flexible, but be prepared to commit some time to the program on a weekly basis.
QUASARS is about science and nature
This program is designed to bring students into contact with scientists, naturalists, museum professionals, college programs, organizations, events, and other opportunities in the science community.
QUASARS is a job
After you complete an established number of community service hours at the Museum, you are eligible to become a Museum employee! Some paid shifts focus on scientific research while others show you the ins and outs of running a museum.
QUASARS is fun! 
Of course it's not all work and no play. Quasars go on unique field trips, explore the region, volunteer at festivals, become a part of the Museum and Sea Center community, make lasting friends, and discover their own amazing potential!
2023 Program Dates
Applications due April 14, 2023
Interviews for new Quasars: April 22, 2023 (in-person at Museum)
Program Orientation: June 19–June 23, 2023
Summer Dates: June 19–August 12, 2023
School Year Dates: Mid-September through mid-May
Breaks: 1 month at beginning of academic year, 2 weeks in winter, 1.5 weeks in June
Eligible applicants will be available for all required dates listed above, and will miss no more than one week of the 2023 Quasar summer.
For more information about Teen Programs
Contact Teen Programs Manager Charlie Thrift at cthrift@sbnature2.org or 805-682-4711 ext. 170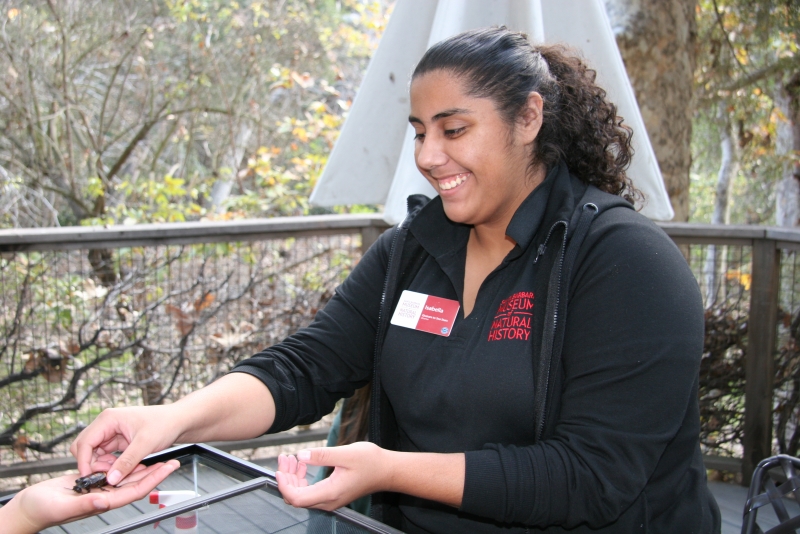 The Quasars to Sea Stars program is possible thanks to the financial support of the following partners:
Lyn and David Anderson
The Coeta and Donald Barker Foundation
The Kirby-Jones Foundation
Mosher Foundation
Quasars to Sea Stars Endowment
And with additional support from:
Chumash Foundation
El Gato Channel Foundation
John C. Mithun Foundation
Lewis A. Kingsly Foundation
Towbes Foundation
Worster Family Foundation