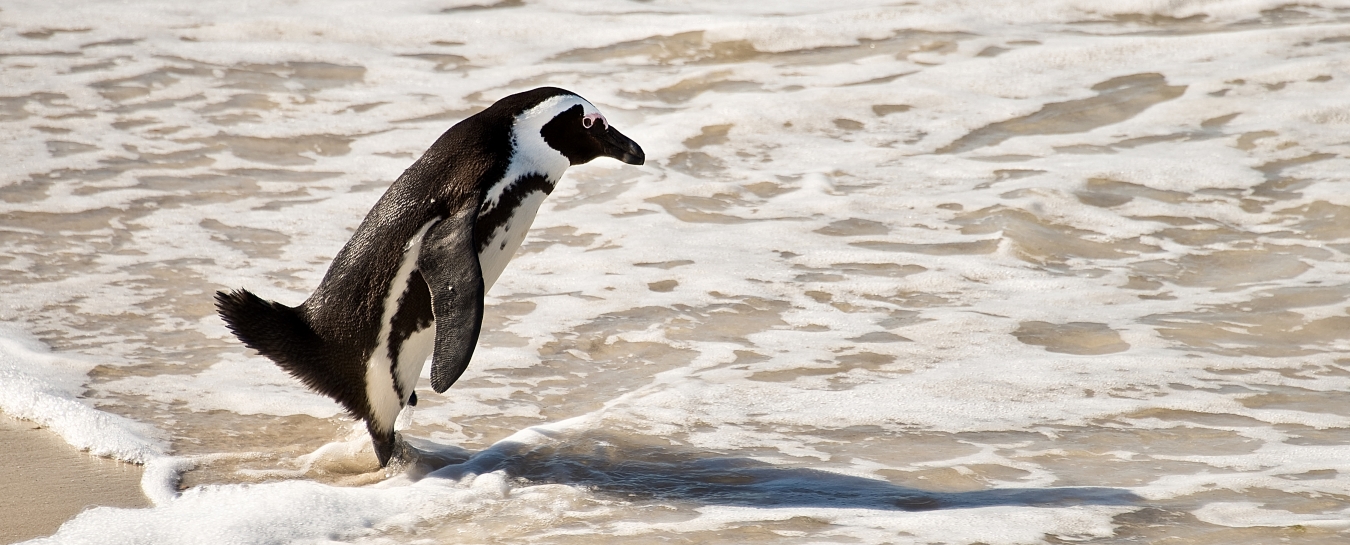 Science Pub From Home: Saving Penguins
At Zoom
March 8, 2021 / 6:30 PM–7:30 PM
African Penguins are in serious trouble. Over the past century, their population has plummeted due to various human-related causes. In 2019, the "Saving Penguins" team flew to South Africa to document an international effort to save the last 1% of the penguin population before they go extinct. Join global conservationist, TV presenter, and filmmaker Stephanie Arne as she shares her experience with this engaging and thought-provoking program about the development and deployment of artificial penguin nests.
Join our fun and friendly conversation, and quench your thirst for knowledge about science and nature. Like our real-life venue Dargan's, this Zoom webinar is free, but has limited capacity.
Information: Contact Community Education Manager Stefanie Coleman at scoleman@sbnature2.org.
Register