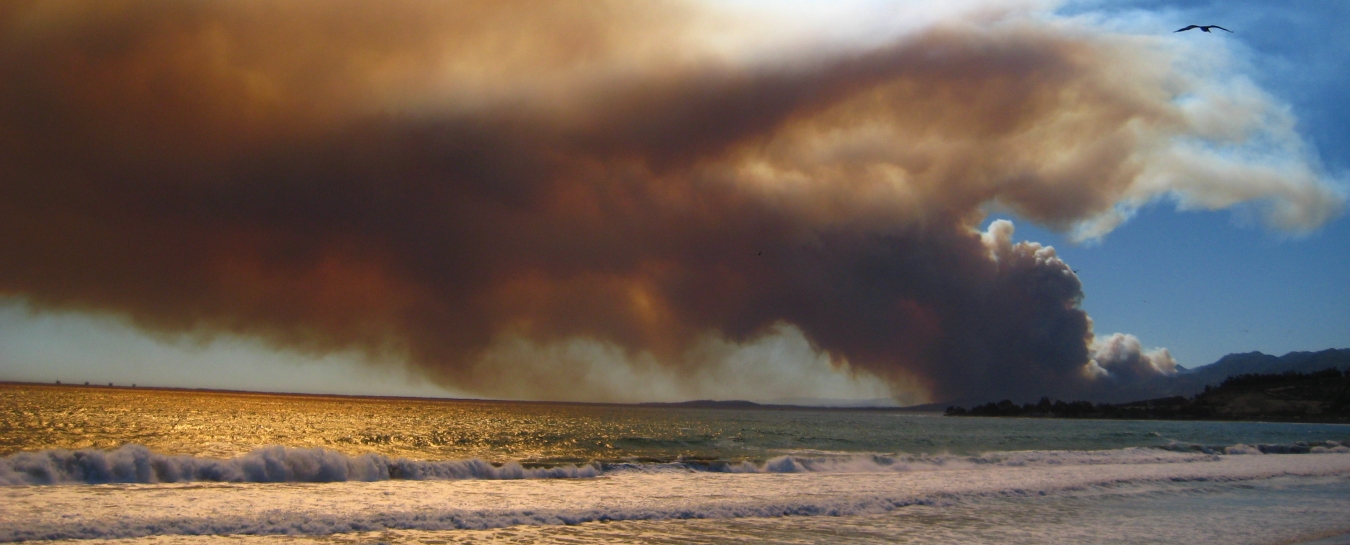 Science Pub From Home: Supporting Fire Agencies and Public Safety
At Zoom
August 9, 2021 / 6:30 PM–7:30 PM
Learn how local fire agencies use information gathered by the National Weather Service (NWS) during extreme fire weather conditions. NWS Oxnard Fire Weather Program Manager David Gomberg has seen this work in action at NWS Oxnard for the past two decades, informing agencies throughout the L.A. area and Central Coast. Gomberg will provide an overview of the NWS Oxnard fire weather program and decision support services, including how NWS data help protect lives and property when extreme events strike Santa Barbara County.

Join our fun and friendly conversation, and quench your thirst for knowledge about science and nature. Like our real-life venue Dargan's, this Zoom webinar is free, but has limited capacity.

Information: Contact Community Education Manager Stefanie Coleman at scoleman@sbnature2.org.
Photo credit: (top) Jesusita Fire by Eric Boldt – National Weather Service, (right) Thomas Fire by Greg Doyle
Register