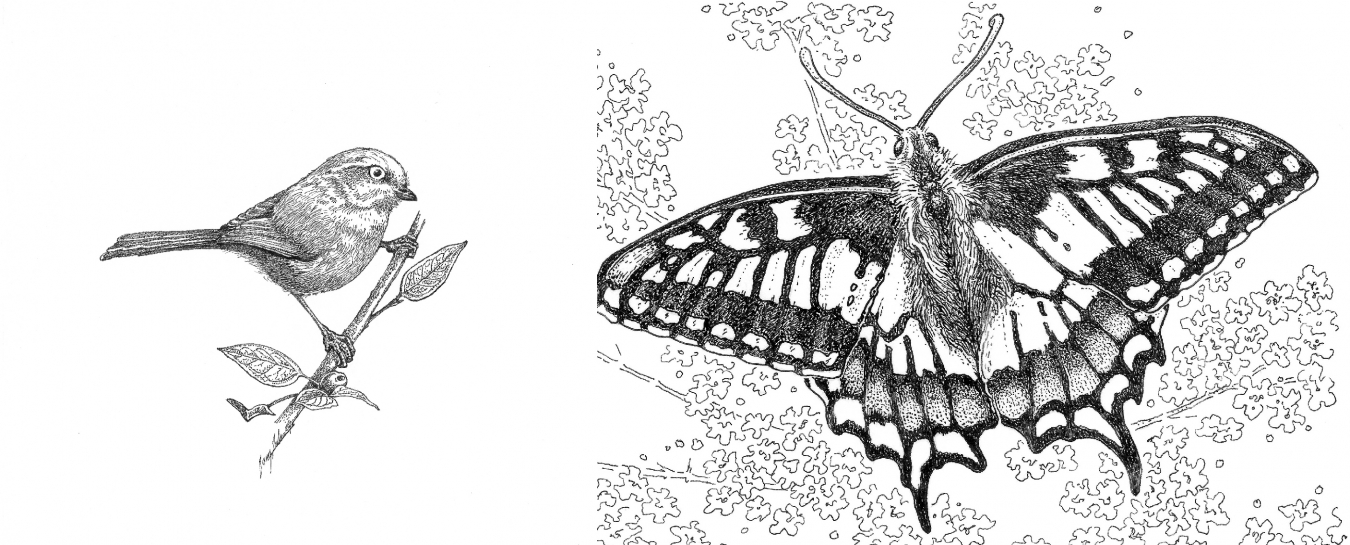 Science Pub from Home: Garden Allies
At Zoom
March 14, 2022 / 6:30 PM–7:30 PM
Get a pollinator's-eye view into life throughout your garden, from the organisms in the soil to predators and parasites, common garden insects, spiders, vertebrates, and more. Discover your natural allies in nature as revealed in the freshly-published book Garden Allies.
Former Santa Barbara Botanic Garden Director of Education Frédérique Lavoipierre, the author of Garden Allies, will bring biological conservation and its benefits to life through photography, beautiful illustrations, and anecdotes from a decade of close observation.
Join our fun and friendly conversation, and quench your thirst for knowledge about science and nature. Like our real-life venue Dargan's, this Zoom webinar is free!
Information: Contact Director of Education Jenna Rolle at jrolle@sbnature2.org.
Illustrations by Craig Latker
Register