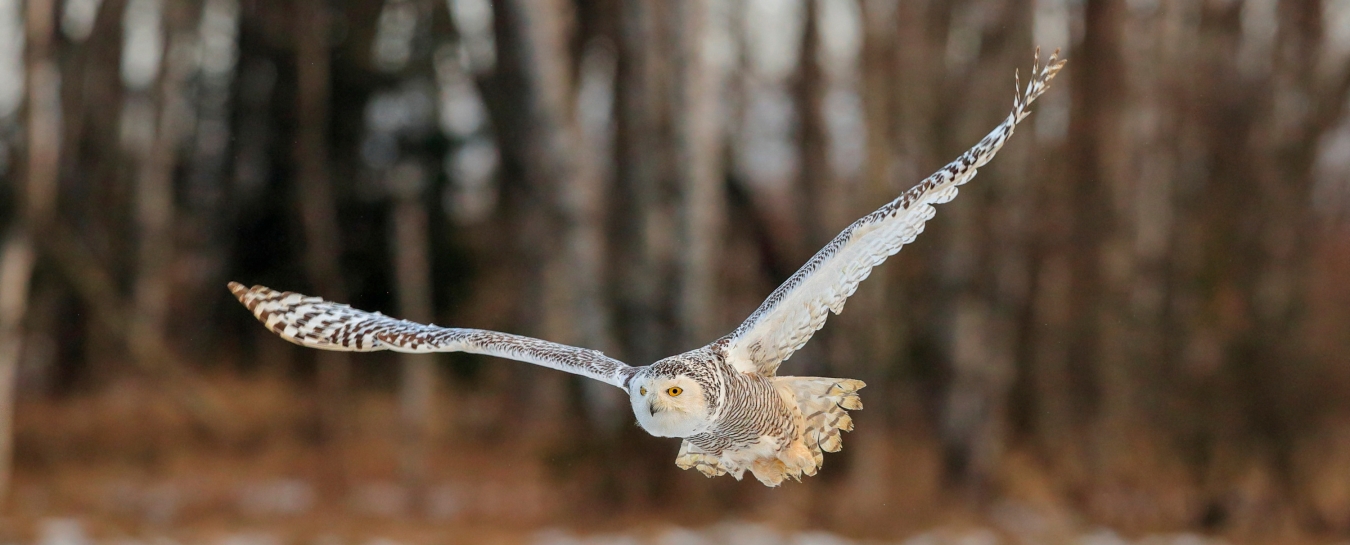 Owls: Soul of the Night with Scott Weidensaul
At Zoom
December 7, 2022 / 6:30 PM–8:30 PM
Rescheduled from November 30
Everyone loves the beauty, mystery and charm of owls, but science is still unlocking many of the secrets of owl biology and ecology. Join Scott Weidensaul, author of The Peterson Reference Guide to Owls of North America and the Caribbean, for an online exploration of the weird and little-known world of these nocturnal hunters, and the exciting new discoveries being made not only about tropical species like the Stygian Owl, but even the most common and widespread owls in American backyards.
Scott Weidensaul is the author of nearly 30 books on natural history, including the Pulitzer Prize finalist Living on the Wind: Across the Hemisphere with Migratory Birds and his latest, the New York Times bestseller A World on the Wing: The Global Odyssey of Migratory Birds. Weidensaul is a contributing editor for Audubon and writes for a variety of other publications, including Living Bird. He is a Fellow of the American Ornithological Society and an active field researcher, studying Saw-whet Owl migration for more than two decades, as well as winter hummingbirds in the East, bird migration in Alaska, and the winter movements of Snowy Owls through Project SNOWstorm, which he cofounded.
Click to join Zoom: https://us02web.zoom.us/j/87891941033?pwd=TWZaTlZsY2ljMUUrK3dhWi9YNitaZz09
Meeting ID: 878 9194 1033
Passcode: 418066
This online program is presented by the Santa Barbara Museum of Natural History and Sea Center and the Santa Barbara Audubon Society. It is also presented in conjunction with the Museum's Maximus Gallery exhibition: A Parliament of Owls, now open through February 5, 2023.
Register