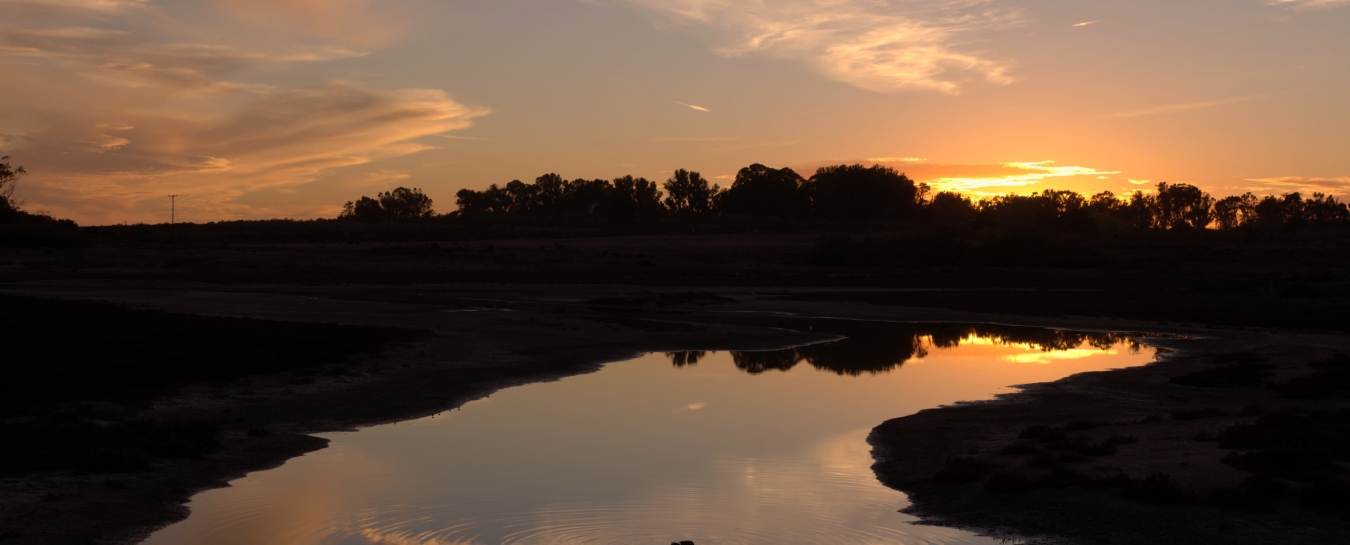 Bringing Back Our Wetland: Community Film Screening & Panel Discussion
At Marjorie Luke Theatre
June 1, 2023 / 7:00 PM–9:00 PM
Learn how UC Santa Barbara, alongside a community of visionary environmentalists, restored a former Goleta golf course back into a wetland.
The UCSB Affiliates and the Cheadle Center for Biodiversity & Ecological Restoration present a free community screening of Bringing Back Our Wetland at the Marjorie Luke Theatre in Santa Barbara. The 65-minute documentary captures a decade-long project to restore the upper Devereux Slough in Goleta to its natural state.
The panel discussion will be moderated by Carla D'Antonio, Professor and Schuyler Chair, Environmental Studies and will feature Lisa Stratton, Director of Ecological Restoration, Cheadle Center; Michael Love, Director and Producer; Marianne Parra, Representative for hi stok'oy hil xus Chumash Cultural Circle; Colleen Grant, U.S. Fish & Wildlife Service, and Katherine Emery, Executive Director, Santa Barbara Audubon Society.
Admission is free; click here to reserve tickets.
Sponsored by: Associated Students Coastal Fund, Santa Barbara Audubon Society, Environmental Alliance of Santa Barbara County Museums, Community Environmental Council, and The Land Trust for Santa Barbara County.