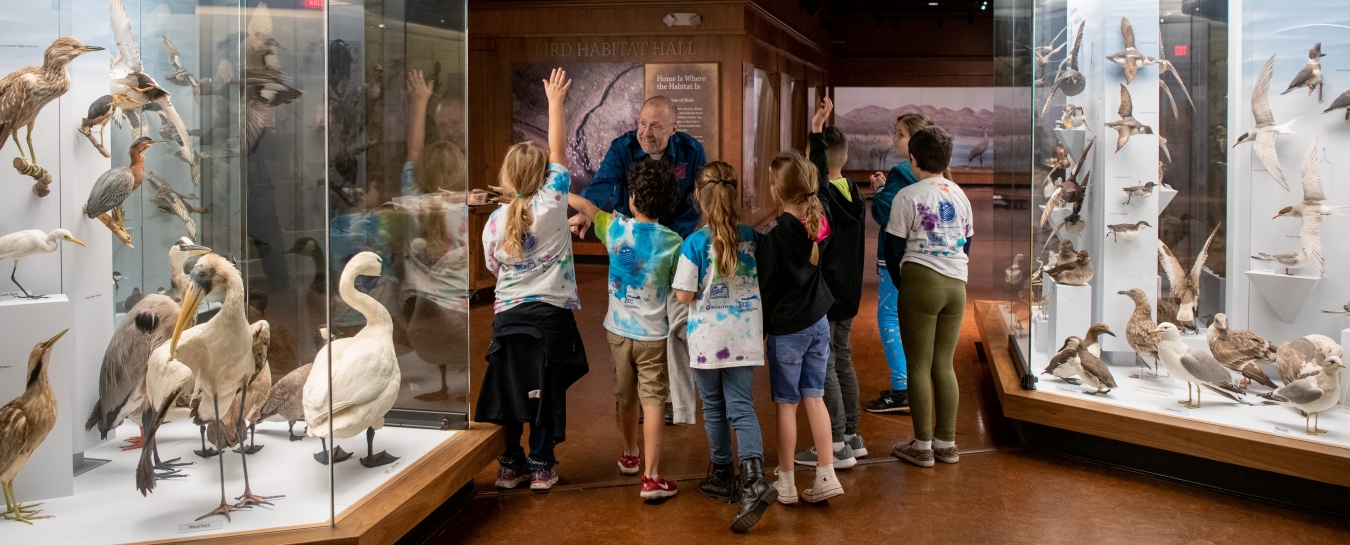 Museum Volunteer Educator Open House
At the Museum | Farrand Auditorium
September 12, 2023 / 10:00 AM–11:00 AM
Are you passionate about natural science and hoping to make a positive impact on the future? Do you want to open doors to science and nature for the next generation? Come learn about our community of Museum educators: the dedicated volunteers who share our halls with visiting schoolchildren.
Join us for an open house and learn about the key role of Museum educators in our work connecting people to nature for the betterment of both. Enjoy coffee and pastries and meet our School & Community Programs staff.
Please RSVP to Senior Manager of School & Community Programs Charlotte Zeamer, Ph.D., at czeamer@sbnature2.org or 805-682-4711 ext. 168.
Learn more about all volunteer opportunities here.