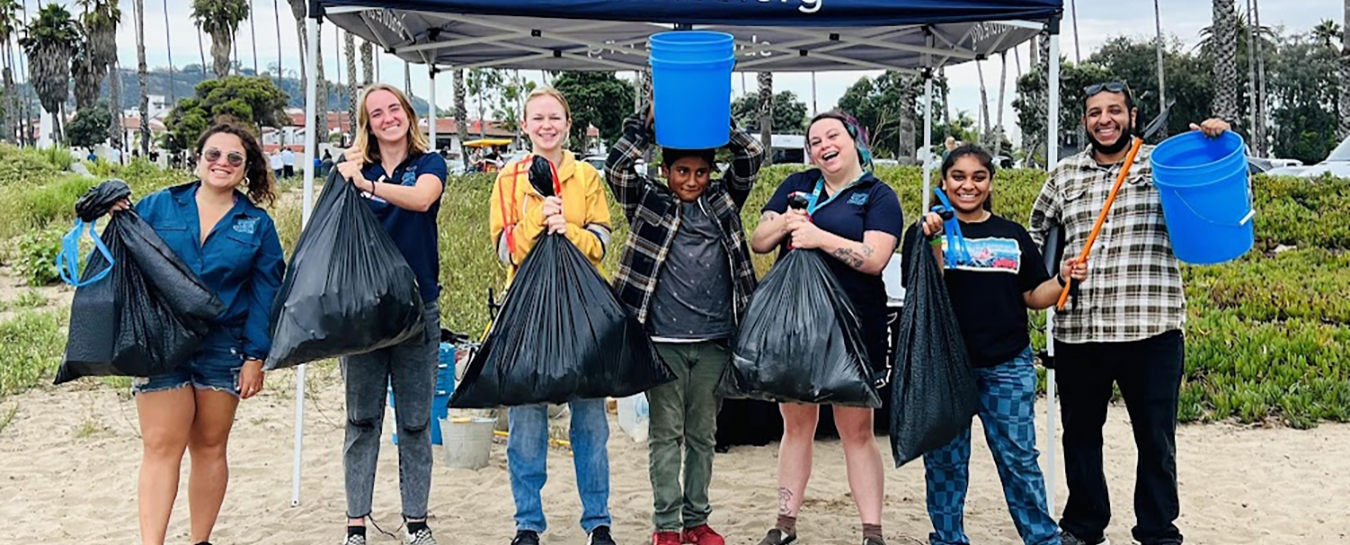 Coastal Cleanup Day
At East of Skater's Point
September 23, 2023 / 9:00 AM–12:00 PM
Join us in protecting the ocean and cleaning up the beach! Sea Center staff and volunteers are teaming up with Explore Ecology to clean East Beach, one of many local sites. Anyone is welcome, just sign up online and choose the East Beach/Garden Street site. Come gain community with fellow ocean-lovers, and earn community service hours if you need them to graduate.
Meet us on the lawn just east of Skater's Point Skate Park (near Palm Park parking lot). Wear sturdy shoes, comfortable clothes, and sunblock. If you can, bring your own bucket and gloves (but we will also provide materials too). Parking will be free in any City of Santa Barbara parking lot from 9:00 AM to 12:30 PM when displaying a Coastal Cleanup Day volunteer parking lot voucher. When you arrive, you can obtain this voucher from the site captain, Sea Center Naturalist and Volunteer Program Manager Tessa Cafritz.
If you can't meet us on East Beach, look for the event nearest you; you can protect the sea by cleaning up your own part of the watershed. You also have the option to clean up anytime during the month of September if you can't make it to a public cleanup event. Volunteers can submit September cleanup data using this Google Form, or by using the Clean Swell app.
Explore more opportunities to volunteer with the Sea Center.
Top photo by Maricruz Mendoza-Vega