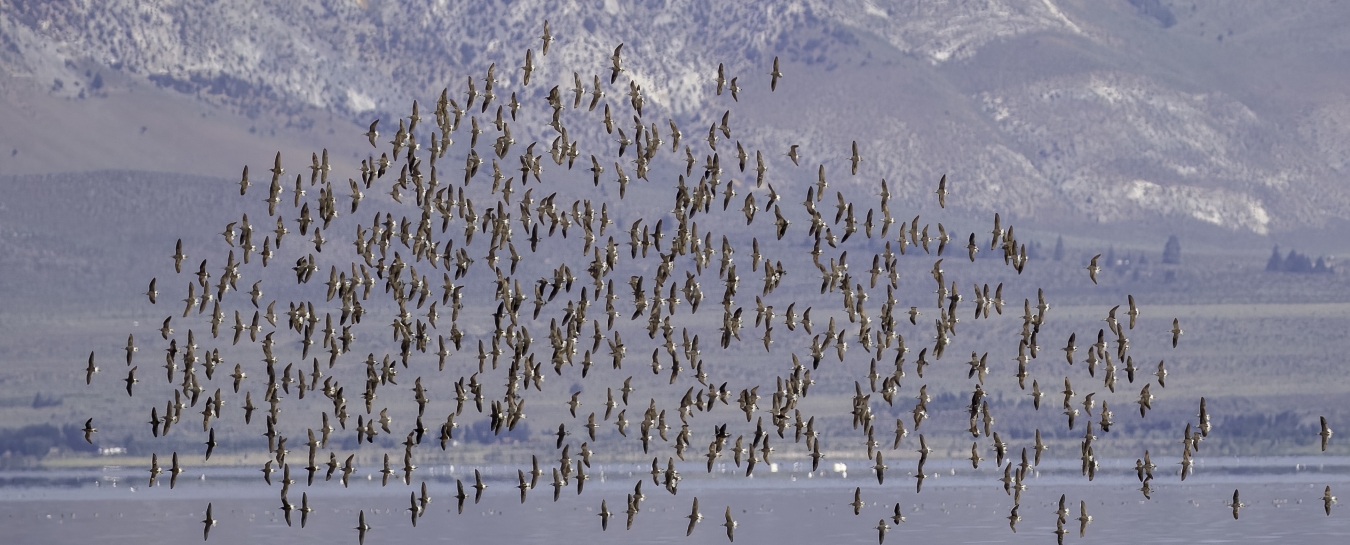 Following the Phalaropes: A Journey Along the Migration Route of a Shorebird
At the Museum | Farrand Auditorium
September 27, 2023 / 7:30 PM–9:00 PM
Presented by the Santa Barbara Audubon Society.
Wilson's Phalaropes (Phalaropus tricolor) are small shorebirds that travel over 5,000 miles between their breeding grounds in upper North America and their wintering grounds in South America each year. Wilson's Phalaropes depend on saline lakes for survival during their migration because the simple yet productive ecosystem provides ample food to fuel the epic journeys the birds undertake during their lifetime. Nora Livingston, Lead Naturalist Guide at the Mono Lake Committee, will talk about the natural history of the Wilson's Phalarope and what she has learned by following the phalaropes along the longest leg of their migration route. Last fall, Nora traveled from her home at Mono Lake, a major migration staging area for phalaropes, to Laguna Mar Chiquita in Argentina, where 60% of the world's Wilson's Phalarope population spends their winters.
Nora Livingston is the Mono Lake Committee Lead Naturalist Guide in Lee Vining, California. She is a passionate naturalist who spent her childhood immersed in nature from day one. She leads field seminars and custom guided trips for visitors to the Mono Basin to inspire a deeper connection with and understanding of Mono Lake and its surrounding ecosystems.
This talk is free and open to the public.
Phalarope photos by David Levasheff, speaker portrait by Janice Levasheff