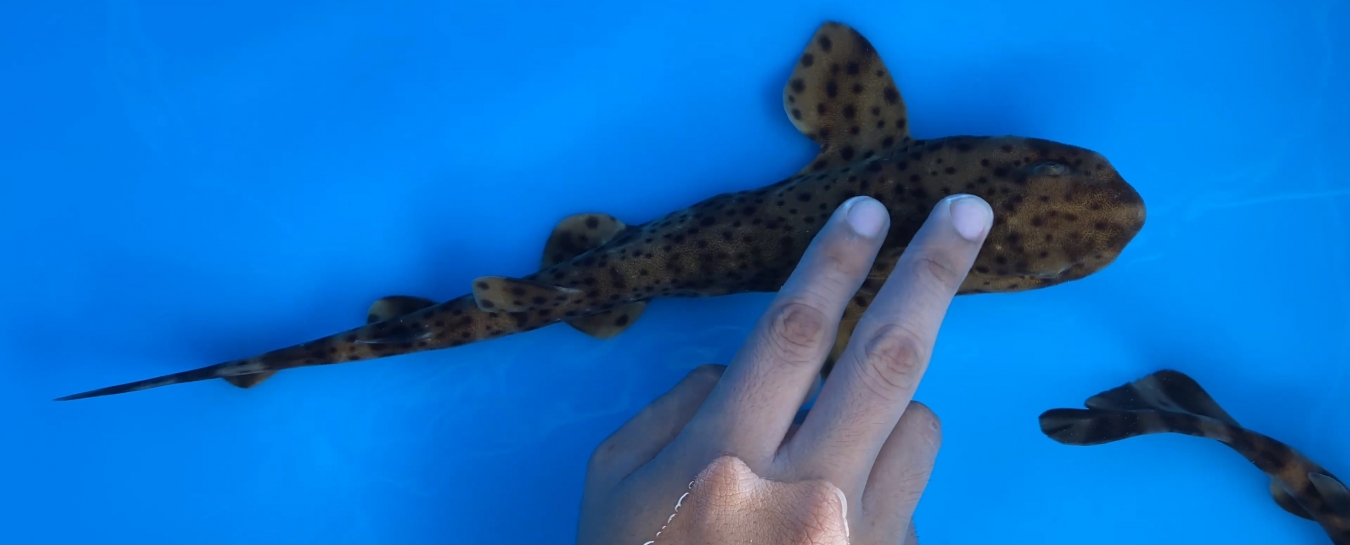 Shark Cove, Intertidal Wonders, and JELLIES & Friends
at the Sea Center
Ended September 7, 2020
Sea Center temporarily closed until spring 2022. For more information, visit sbnature.org/seacenter
Come face to face with surprisingly docile marine predators - coastal sharks and rays, see baby sharks still in their translucent egg cases, explore interactive exhibits that highlight a shark's world, and enjoy the ever-popular shark touch pool!
Get your hands wet at the Sea Center as you explore the wonders and beauty of local marine life in the new Intertidal Wonders touch pools. Feel the stickiness of a sea anemone tentacle or cradle a hermit crab in the palm of your hand. Trained naturalists will be on hand to guide you in the discovery of textures, shapes, and biology of a variety of marine invertebrates that call the Santa Barbara coast their home.
Enter the mesmerizing world of JELLIES & friends and watch these elegant animals as they undulate, pulse, swim, slither and move gracefully through the water. Experience the beauty and wonder of our local soft-bodied marine life. Made mostly of water, they are 100% captivating.