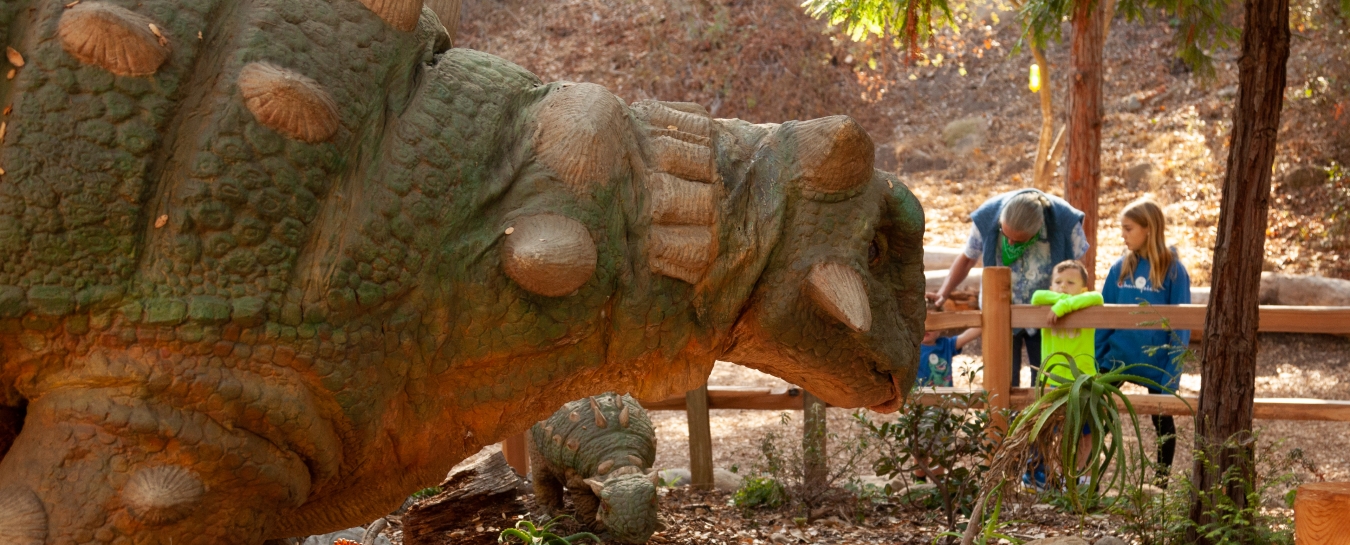 Prehistoric Forest
Discover Dinosaurs in the Wild
Ongoing
Note: Our dinosaurs are temporarily not moving after being affected by a recent rain. If moving dinos are a must for your visit, please check back here for updates, or call 805-682-4711 ext. 100 to check on their status.
Your favorite dinosaurs are back at the Museum by popular demand! Take a stroll back in time and come face-to-face with dinosaurs on the banks of Mission Creek. Meet a Tyrannosaurus rex, the formidably armored Stegosaurus, high-crested Parasaurolophus, and Triceratops and Euoplocephalus mamas with their young. These hand-crafted moving animatronics spark the imaginations of dinosaur-lovers of all ages.
Prehistoric Forest is included with Museum admission. Members are always free.