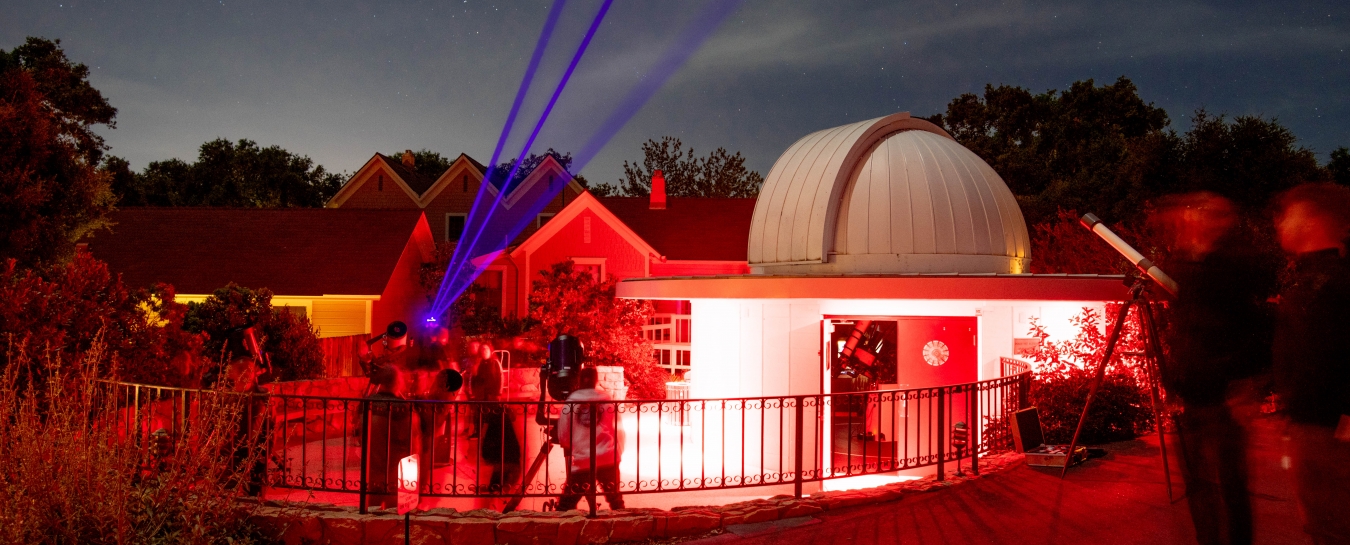 Palmer Observatory
Ongoing
The Palmer Observatory opens for special events and programming. For astronomy exhibits that are open during the Museum's open hours, see Space Sciences.
The Museum's Doris Faye Palmer Observatory opened on August 1, 1968. In 2013, a 14-foot 6-inch, 2,250-pound re-purposed Ash-Dome was donated to replace the Observatory roof. That same year, Las Cumbres Observatory Global Telescope Network (LCOGTN) donated a 20-inch RCOS Ritchey-Chrétien Telescope and PlaneWave mounting system. The Ash-Dome was installed on August 12, 2015 and features a telescope-viewing opening that rotates a full 360 degrees.
Star Parties
Typically, on the second Saturday of each month from dusk to 10:00 PM, the Palmer Observatory hosts a Star Party organized by the Museum and the Santa Barbara Astronomical Unit. This free event welcomes the public to view and learn about the night sky using both traditional telescopes and the 20-inch telescope in the observatory. Visit our calendar to look for details about upcoming parties.
There's more beyond the Star Parties: check out all our Astronomy Programs.