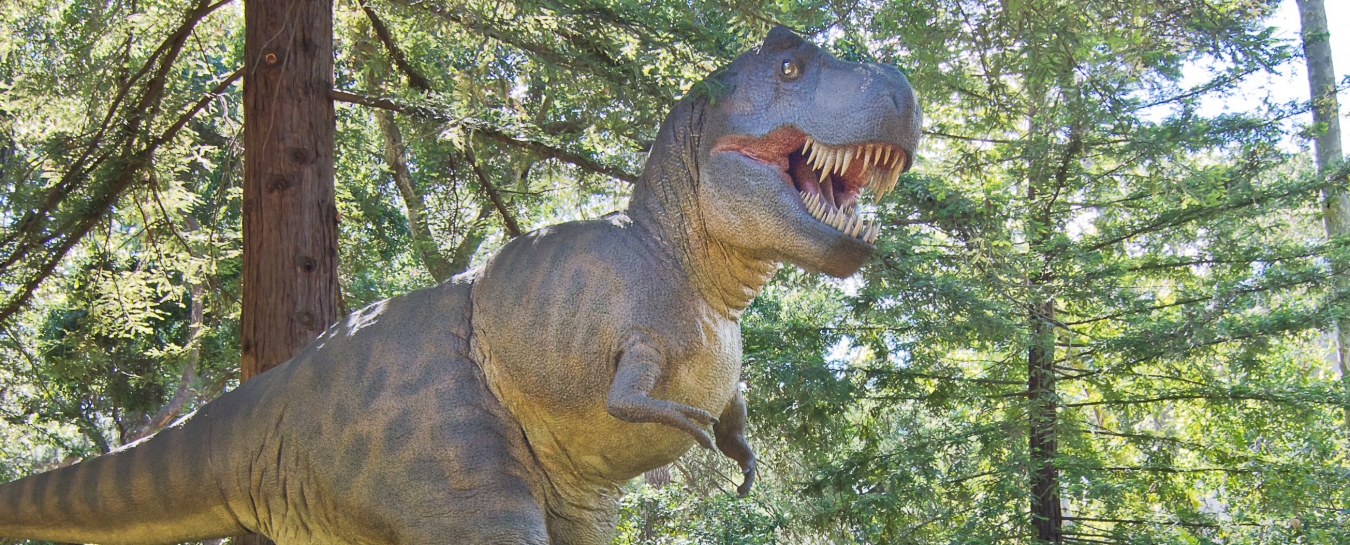 Prehistoric Forest
Discover Dinosaurs in the Wild
Ended September 8
Take a stroll back in time and come face-to-face with dinosaurs on the banks of Mission Creek! Meet a Tyrannosaurus rex, the formidably armored Stegosaurus, high-crested Parasaurolophus, and Triceratops and Ankylosaurus mamas with their young. These hand-crafted moving animatronics spark the imaginations of dinosaur-lovers of all ages.
The exhibit is included in Museum admission and has been extended to September 8, 2019.
Thanks to our generous summer exhibit sponsors Walter J. & Holly O. Thomson Foundation, the Museum League, California Lutheran University/KCLU, and Montecito Bank & Trust, Santa Barbara Independent, KJEE, KSBL/KTYD, KCRW, KEYT, Noozhawk, Montecito Journal, and Santa Maria Sun.