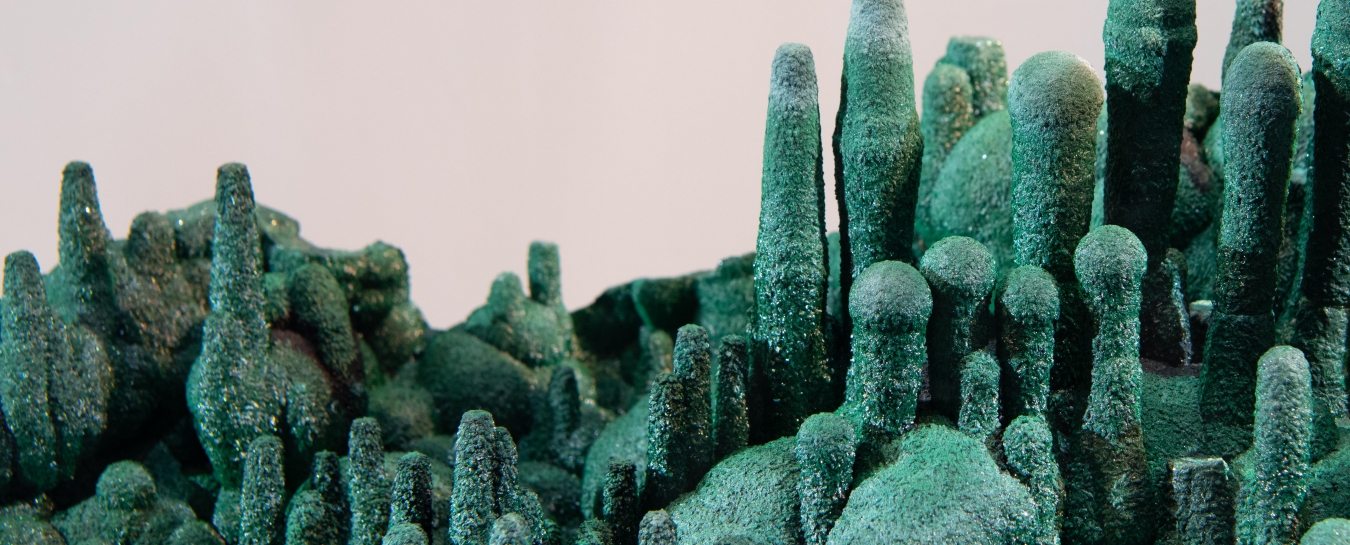 Minerals
We've reopened our permanent mineral exhibit with a whole new look!
Ongoing
Come marvel at astonishing crystals! Learn how the history of our dynamic planet contributes to the diversity of minerals we enjoy today.
Gaze into a giant geode, touch a meteorite as old as the Earth, and contemplate how the different kinds of minerals grew by a hundredfold over our planet's history. Push a button to watch fluorescent minerals glow neon colors under ultraviolet light. Get to know the minerals of California and the regional geology that produces them, from glittering tourmalines and garnets to rusty red hematite.
This exhibit contains over 100 specimens.