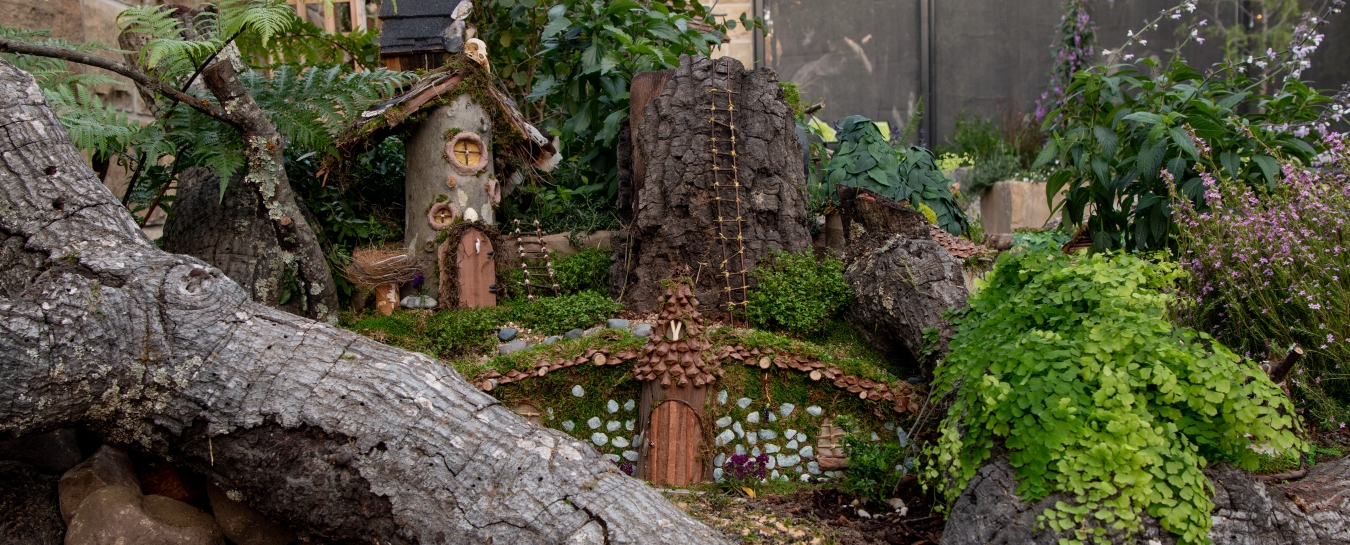 Fairy Village
Sprague Pavilion
Ended April 28, 2019
Fairy homes are popping up all over Sprague Pavilion! Imagine what it's like to live in the heart of nature as you explore this village of ultra-tiny houses made with natural materials.
Inspired to build a fairy house of your own? There's space around the edges of the village for community-contributed homes. Just follow the fairy housing code:
Place your house in the suburbs (the inner perimeter of the pavilion).
Don't plant any plants in the ground.
House facades must be made of things found in nature.
Plan on houses getting wet.
Museum fairies may remove items.
No figurines. Leave something to the imagination.
Watch the village grow through April 28! Houses left beyond that date will be considered donations to the fairy world.
A visit to Fairy Village is included in Museum admission.