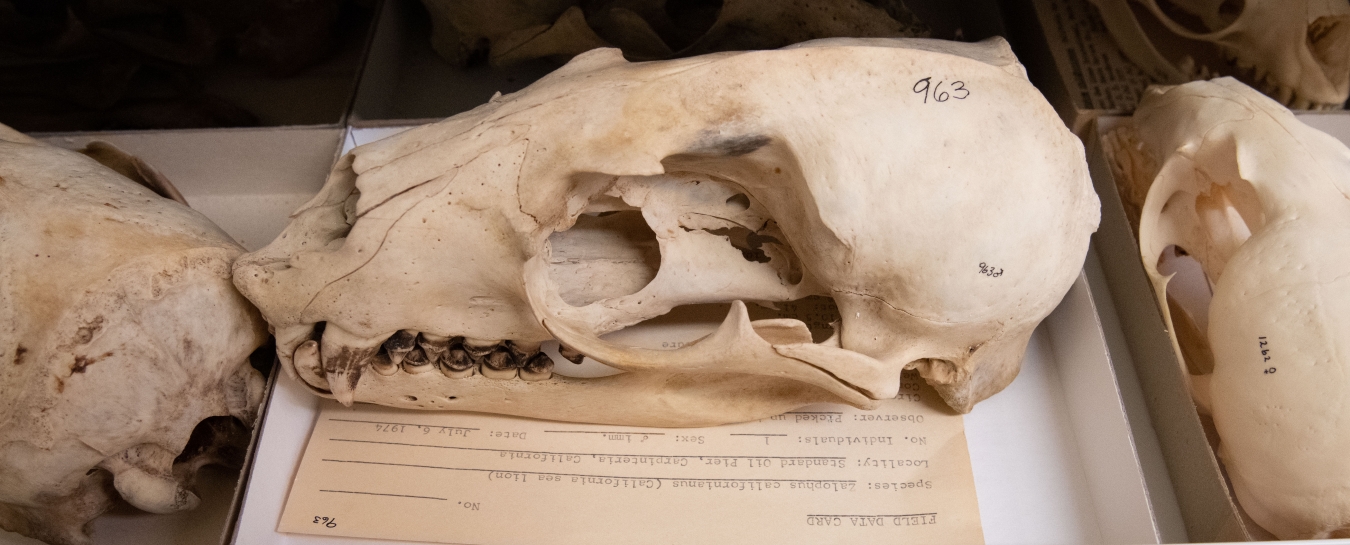 Mammalogy
History
The original core of the mammal skin collection was assembled between 1932 and 1962 through the collecting efforts of two past curators, Egmont Z. Rett and Waldo G. Abbott. However, in 1962 a catastrophic fire destroyed most of this original collection. Since then the collection has been rebuilt by the collecting efforts of Waldo G. Abbott, Elton Edge, and Paul W. Collins, and through the acquisition of the Jack C. von Bloeker collection and several small voucher collections. The emphasis of this collection has been on native mammals of California, with a focus on central and southern California. A small number of specimens come from other states to help broaden the number of taxa represented for use in comparison to our regional fauna. This collection contains significant holdings from the Channel Islands as well as holdings of a number of species whose populations have declined throughout parts of central and southern California. It also represents the best regional collection of mammals for the central coast region.

Collection Highlights
This collection houses the largest worldwide holdings of the endangered Pacific Pocket Mouse, and the threatened Island Fox and Sea Otter. Also significant are our holdings of Deer Mice and Western Harvest Mice from the Channel Islands. The Jack C. von Bloeker material contains a significant number of specimens collected during the first half of this century from throughout southern California. Many of the localities from where this material was collected have been converted to urban, industrial or agricultural uses.

Geographic Coverage
This collection is very comprehensive regionally: approximately 78% of California species are represented. With most out of state holdings coming from Arizona localities, this collection is only moderately comprehensive for western North American species. We have limited foreign holdings.

Collection Manager
Curator of Vertebrate Zoology Paul W. Collins, M.A.