DNA Lab
Through a generous donation in the name of George Ostertag, the Collections & Research Center has a laboratory for molecular systematics research. This lab allows researchers to extract and amplify genetic information to help answer evolutionary questions. The lab features a selection of equipment to permit DNA/RNA isolation and purification, gel electrophoresis, and PCR (Polymerase Chain Reaction) amplification of a variety of target genes.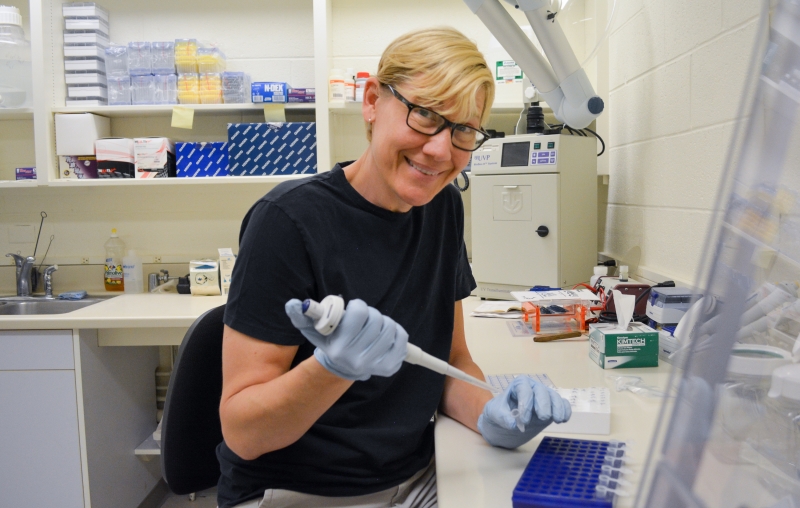 Activities
The lab has been used to investigate the phylogenetic origin of myrmecophily in histerid beetles, the landscape phylogeography of California beetles, the demographics of Native Americans of Southern California, the population genetics of cetaceans of the Santa Barbara Channel, the evolutionary relationships of bivalves, and—most recently—the evolution of freshwater fish from Australia and New Zealand.
Instruments
AirClean 600 PCR Workstation / Eppendorf Mastercycler
Eppendorf Centrifuge 5415D
Fisher Scientific Mini Vortexer
Fisher Scientific Isotemp 125-D Digital Dry Bath
UVP BioDoc-It UV Transilluminator
Usage
Visiting students and researchers may arrange to use the lab for components of their research that utilize our collections. Please email Daniel Geiger or call him at (805) 682-4711 ext. 152 for details.