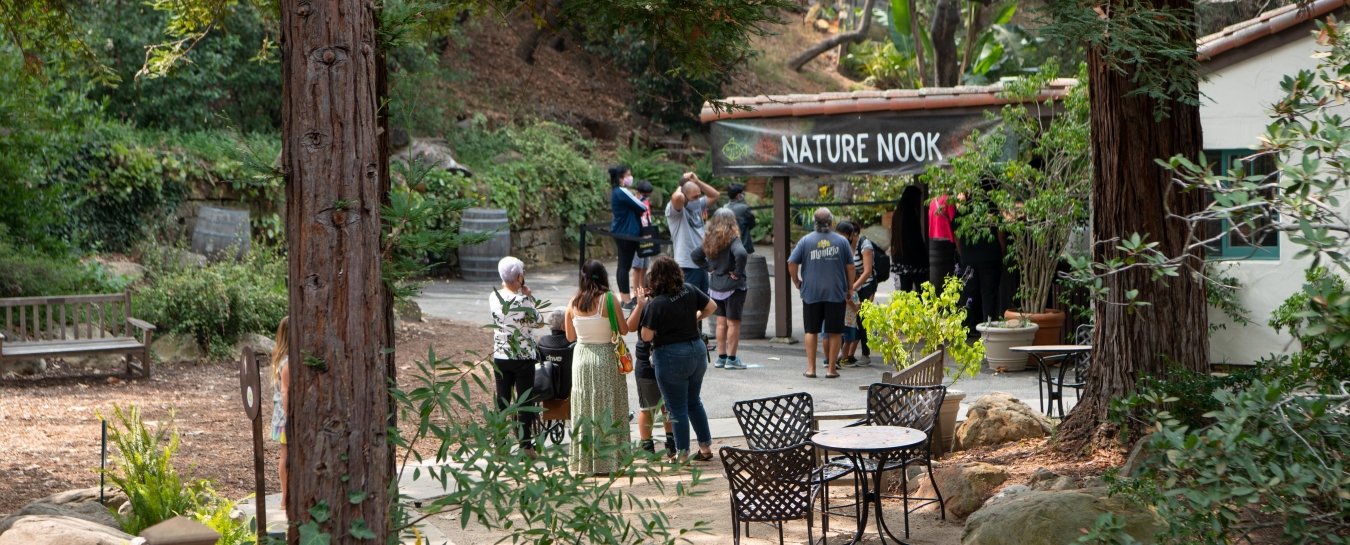 Children & Families
Throughout the year, the Museum offers an exciting variety of family programs designed to encourage understanding and appreciation of the many facets of our natural world. Explore the tabs to the right to see our current offerings.
Nature Adventures Camps & Classes
Nature Adventures™ is hands-on, minds-on, and hearts-on. Whether it's bugs, inventions, sharks or wizarding, we weave together science, art, and literature into fun learning activities in a safe and caring environment.
Curiosity Lab featuring Nature Exchange
Explore the wonders of the natural world through cool hands-on activities in this dynamic learning lab. You can bring your questions and nature discoveries to our staff naturalist, get hands-on with specimens, create a scientific illustration and more. The Curiosity Lab is fun for all ages!
Commitment to Nature-Based Learning
We're proud to participate in Richard Louv's Children & Nature Network (C&NN), as well as our localized collaborative of nature-based learning organizations and individuals, Leave No Child Inside Santa Barbara. We share C&NN's vision to build "a world in which all children play, learn and grow with nature in their everyday lives." By providing programs and exhibits that allow for hands-on experiences where nature provides the curriculum (like the Museum Backyard), we're striving to help make that vision a reality.